Technology, however simplifying it may seem, sometimes poses some operational issues that are mind-boggling at times to sort out. One among these is an iPhone disabled. While pondering on the question of how to unlock a disabled iphone without itunes, data loss and privacy risks are an additional cause of concern. However, it's not that that you can't fix this. Talking of affordable solutions, you can go for Dr.Fone – Screen Unlock, a simple and effective app for unlocking your disabled iPhone.
Background
iPhones certainly are the most advanced and technologically backed up communication device4sw in use today, but are equally prone to some technical mishaps. iPhone users, otherwise satisfied, have the major complaint of recovery issues of data mismanagement, external device compatibility and the iPhone getting disabled. To address these issues, developers have introduced excellent recovery features in latest editions of the series, visibly, iPhone 13 and iOS 15.
Ways to Unlock a Disabled iPhone
When trying to figure out possible ways of restoring your disabled iPhone, you can have a look at the following methods:
1. iTunes Method
This method is suitable if you are using a MacOS version older than Catalina in your iPhone. When your device gets disabled, you will be automatically logged out with a 'Connect to iTunes' pop up message. To sort the issue, here's what you need to do:
Connect your device to a PC to enable an automatic launch of iTunes. In case this doesn't happen, click on 'Launch iTunes'.
Next, select your device from the top left to access your device information. Click on 'Summary' to reach the 'Restore iPhone' option.
Follow the upcoming screen instructions to restore your device.
Take a data backup before the process to avoid data loss.
2. Finder Method
This method is suitable for MacOS versions of or later to Catalina. Take the following steps:
Connect your iPhone to a PC. This automatically directs you to the Finder menu.
Select your device and click on 'Restore backup'.
Choose the most recent backup and wait for the device to restart and sync. Ensure a stable and continuous connection till the process completes.
3. iCloud Method
This works if you have the 'Find My iPhone' feature enabled in your device and you have signed in to iCloud. Here's what you need to do:
Visit https://www.icloud.com/#find. Login with your Apple ID and click on 'All Devices' option and select your device.
Select 'Erase iPhone'. Click 'Confirm' and authenticate the process with your Apple ID.
Go through the set up process and restore your device with the most recent backup.
4. Recovery Mode Method
Go for this method if you are not comfortable with the aforesaid ones.
According to your MacOS version, launch ITunes or Finder by connecting your device to a PC.
Force restart your device using a suitable method according to your MacOS version to set it recovery mode.
Select your device on iTunes or Finder and click 'Restore'. Wait for the process to finish.
Features about Dr.Fone – Screen Unlock
You can use the Dr. Fone- Screen Unlock application to unlock your disabled iPhone. Just take the following steps:
Step 1: Launch the Application
Download and launch the Dr. Fone- Screen Unlock application on your PC and choose 'Screen Unlock' from the opening window.
Step 2: Establish Device Connection
Connect the device to your PC. Once it gets detected, click on 'Unlock iOS Screen'.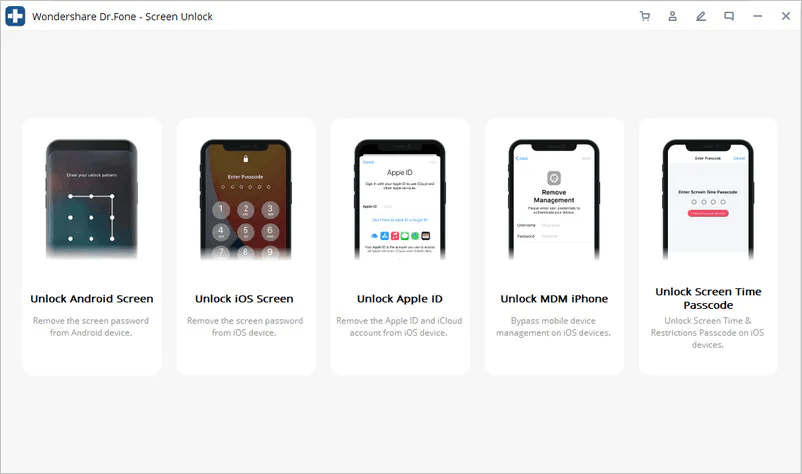 Step 3: DFU Mode Activation
After device detection, follow the on-screen instructions to activate the DFU mode.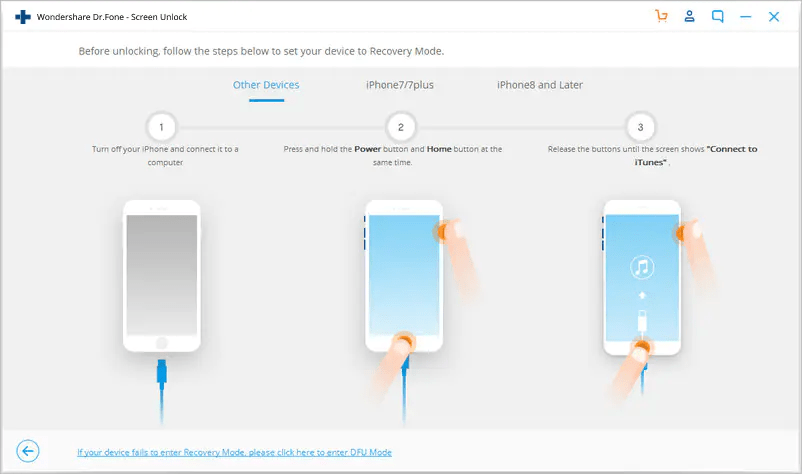 Step 4: Information Access
Provide the necessary device specifications in the pop up dialog box and click on 'Download'.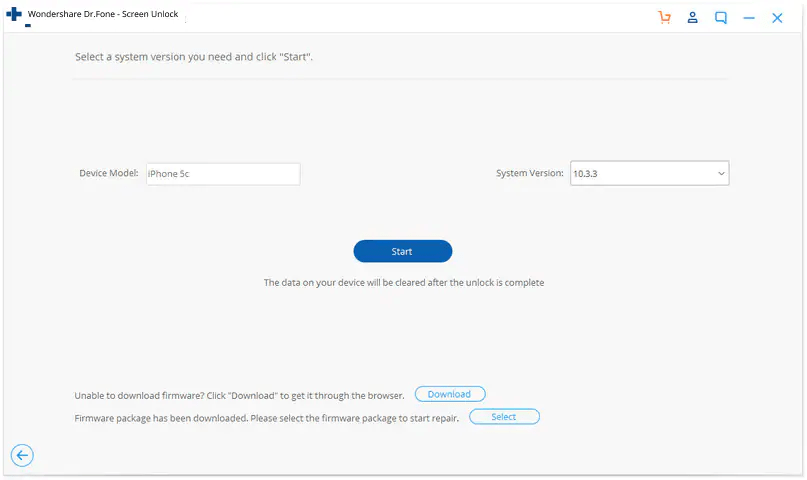 Step 5: Unlocking
Once the details get downloaded by the application software, select 'Unlock Now' and type the confirmation code in the on-screen instruction to begin the unlock process.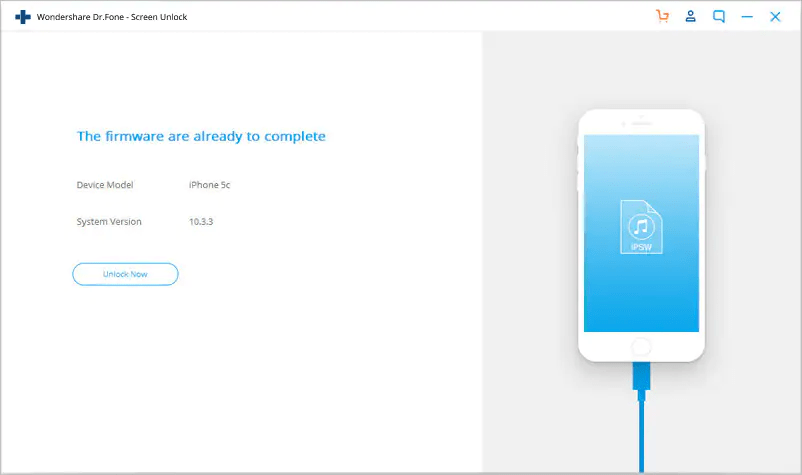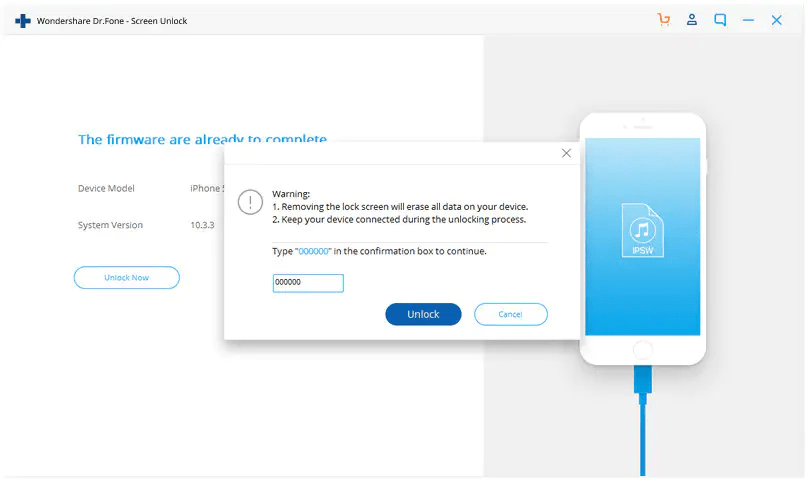 Step 6: Not Happy? Try Again
Once the process is completed, you get to see the following message. In case you find something lacking, you can opt for a repetition of Step 5.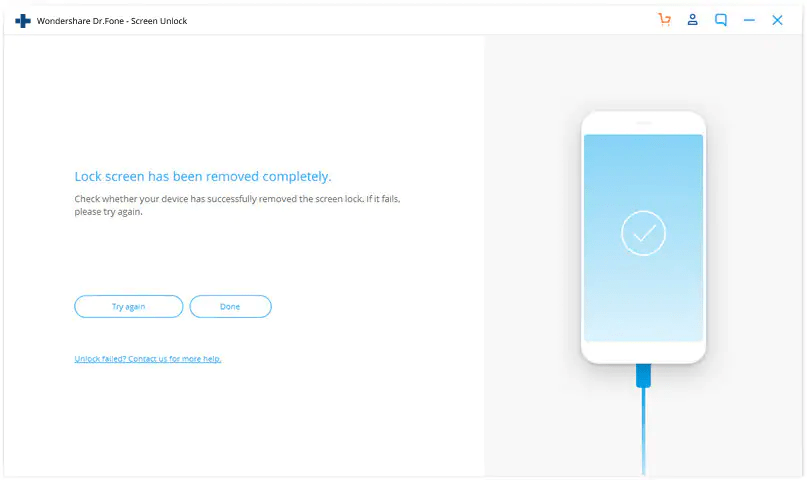 Conclusion
Technology has brought about a simplicity revolution to almost everything around us, but like every other aspect, this too has its side effects. Talking of iPhones, there is a common complaint of devices getting disabled. Though developers have introduced greater usage compatibility and efficient system functionalities in the latest versions of the device, restoring a disabled iPhone is something every iPhone user wants to be familiar with. Looking at the most feasible options, you can safely go for the Dr. Fone-Screen Unlock application to unlock your disabled iPhone. It's a simple, quick and user friendly app that ensures a safe and easy unlock of your device in a short time span, without the potential risk of data loss.