Are you currently on holiday but only staying at your home without any planning to go out? Worry not because spending time at your house is actually one of the best ways to rest and recharge! To ensure you will not be too bored, we have listed down the best activities that you can do while you are staying in during the holiday time!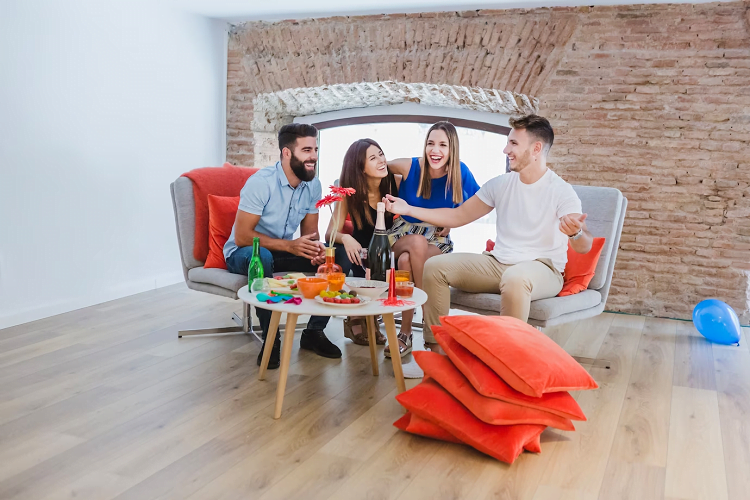 1. Do a spa day at home
The first activity you can do while on vacation at home is by doing a series of spa treatments. After a full week's work, you deserve your reward and relax by doing a full body treatment. You just need to buy body scrubs, aromatherapy candles and oils, face masks, hair masks and bath salt. If you have a bathtub, you can end your spa session by soaking yourself in a mixture of bath salt and warm water. A wonderful way to wrap-up the spa session.
2. Read books
The next activity that you can do while on vacation at home is by reading a book. Maybe all this time you've wanted to read a book, but there's always an excuse to do so. Thus now, when you are on holiday and don't know what to do – this is one of the best activities you can do! Reading books can have a great benefit for you, it can help to improve brain function, memory, reduce stress, and also enrich your knowledge!
3. Cook a special dish for yourself
For people who have culinary skills, the next activity that you can do while on vacation at home is cooking a special dish for yourself! You can try a new recipe that you've always wanted, then serve it like a fancy restaurant always does. It can help to make you feel like you're on a real vacation!
4. Movie marathon
The next exciting holiday activity you can do at home is a movie marathon. In this free time, you can satisfy yourself by watching several movies at once in one day. Turn off the lights and pop some popcorn to make it feel like you're in a movie theater!
5. Spending time with family
The next holiday activity at home that you can do is spending time with your beloved family. You can try playing fun board games such as Scrabble and Monopoly with the other family members. Apart from that, you can also do karaoke sessions together.
Or if you have a little child, you can play make-believe by setting up a tent in the middle of the living room using sheets and pillows and act as if you are currently camping on the mountain. Your kids will definitely love and get excited while doing this activity with you!
6. Shop for all your needs
Nowadays shopping can also be done easily even when you are at home. With the advanced internet and technology, you can find anything you want under a swipe of a finger! Shopping is one of the best self-care activities that you can do while holidaying at home. You can start making purchases of what you need, and add one or two items that you want along the way.
Temu is one of the customer's favorite go-to shopping platforms. Though it was just launched last year, Temu's platform has been crowded with customers and influencers. This shopping App has even taken over TikTok and even made a name as one of the most downloaded shopping platforms in the App Store (Apple) and Play Store (Android). You can also find lots of videos of people unboxing their shopping haul on Temu's official YouTube account!
One of the ultimate reasons why Temu can steal people's attention within just a short time is because it has a huge selection of goods with affordable prices. From home appliances, beauty tools, electronics, and even fashion items for any body type, all of these are just a small part of the selection of goods you can find on Temu's platform!
7. Planning for a vacation
The last activity you can do while holidaying at home is by planning your next vacation. Choose the city or country that you want to visit, and start budgeting your vacation plan. Find information about the transportation, hotel, daily meal, as well as the entry of the attractions cost. All of this information can help you to know how much you will need for the vacation, so you can start saving the money.
These are the choices of activities you can do while spending your holiday at home. You can still have a good time and optimal rest during your stay-in holiday, thus you can better recharge for the next week to come!