Having a loan app on your mobile device offers several advantages that can make the process of borrowing money more convenient and efficient.
The world we live in today is a demanding and quick-paced one. Waiting has become a luxury few can afford, and instant gratification has become the norm. The long lines for groceries and annoying commercials are a thing of the past in this digital age where convenience is highly prioritised. With digital transformation, everything is easily accessible within minutes from the comfort of your home.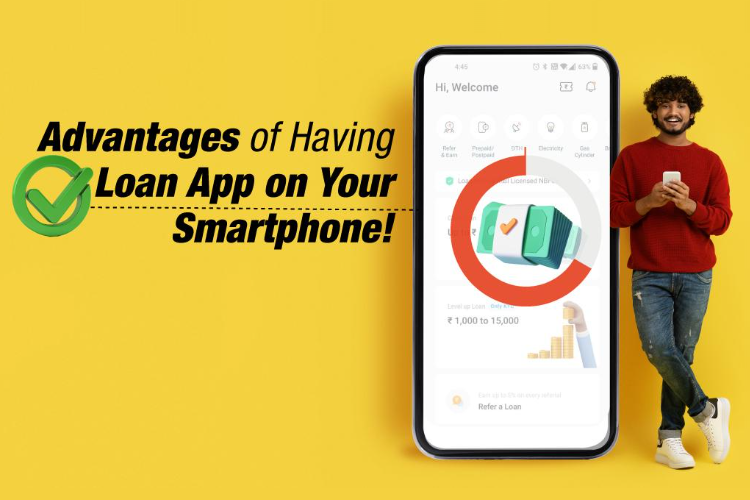 Everything can be done instantly, whether making online payments within seconds or ten-minute grocery delivery or ordering your favourite stuff on sale online. Similarly, technology has made getting a loan accessible and quick through instant loan apps. There are various online lenders that provide instant loans with just a few clicks on your mobile.
Your financial journey can be significantly affected by the app you choose. Having the best instant loan app on your smartphone can provide you with the financial assistance you need. This article will explain why having the best loan app on your mobile is not just a convenience but a necessity.
Instant Loans: A Quick Solution to Financial Emergencies
Emergencies can't be planned for since life is unpredictable. When such circumstances arise, waiting for standard lending formalities to evaluate your application can be stressful and time-consuming. That is where short-term financing can do best. If you meet the requirements, you can apply for an instant loan directly from your smartphone using an instant loan app. If approved, you can get the desired money in just a couple of hours. In urgent circumstances, the quickness with which instant loans are processed can end up saving your life.
Why Should You Have Best Instant Loan App on Your Mobile?
Having instatnt loan app on your mobile device offers several advantages that can make the borrowing process more convenient and efficient. Here are some key advantages of using a loan app:
1. Convenience and Accessibility
There is nothing more convenient than submitting a loan application either at home or on the move. You don't have to go to a physical bank branch, wait in line or complete a tonne of paperwork if you use the best loan app. With a few simple taps on your mobile, you can complete the entire application process without any fuss. Due to their intuitive user interfaces, there's no requirement for technical expertise when utilising these applications.
2. Flexible Loan Options
There are numerous excellent loan apps that offer a range of loan options to suit your particular demand. They provide small amounts for a short duration as well as more considerable sums that you can repay over several months. The best loan app for you would be the one that provides flexibility in loan amounts and repayment terms.
3. Minimal Documentation
Traditional loans can include a time-consuming documentation process. That can consist of an overflowing amount of paperwork and verification. Instant loan apps have made this process smooth and hassle-free. Having a good loan app on your mobile can let you avoid this by only asking for information that is of absolute necessity.
4. Credit Score Friendly
One of the major concerns for people at the time of loan application is their credit score. The good thing about the best loan apps is that they focus on other important factors to assess your creditworthiness. It can include your income, employment history, and ability to make payments. So even if your credit score could be better, there is still a chance for you to obtain a loan.
5. Data Security and Privacy
Security is an issue that often comes up with online financial transactions. Reputable instant loan apps prioritise the security of their user's data and have advanced encryption technology. You can confidently use the best instant loan app services, knowing your personal and financial information is secure.
6. Empowering Financial Management
Having the best loan app on your mobile is ideal not just for emergencies but also for improving your money management. These apps often have options for financial planning, payback reminders, and budget management. You may take better control of your finances and make wiser decisions by leveraging these features.
Wrapped Up
Having the best instant loan app on your mobile provide several advantages. Access to a quick loan app is a wise step towards being financially prepared, whether it's for an unanticipated emergency or to cover a budgeted need.
Amongst many apps claiming to be the most promising, the True Balance app is actually one of the best loan apps in the market. Its user-friendly interface, quick loan processing, and commitment to data security make it a reliable instant loan app. It is the perfect option for people looking for immediate financial help because it understands the need for accessibility and convenience among modern users. You can easily download their app on Google Play Store to learn more about their services.