Here are five best ceiling fans to give your home a makeover this festive season.
The festive season is right around the corner, and it calls for a home makeover. While most of us think about changing our curtains, wall colors, and furniture while preparing our homes for the festive season, switching up the electrical appliances like fans and lights often takes a back seat.
And this is what can cause our interior design to look dull or incomplete. Ceiling fans constitute a big part of your room and are often located right in the center of the space. This is why they play a huge role in making or breaking the design of your room. So, whether you've chosen a Scandinavian design for your home or wish to give it a vintage look, make sure your ceiling fan does it justice.
What follows is a list of five of the best ceiling fans in India that you can opt for to give your room a whole new look.
The Jaipur Maharaj Agaria Fan by Luminous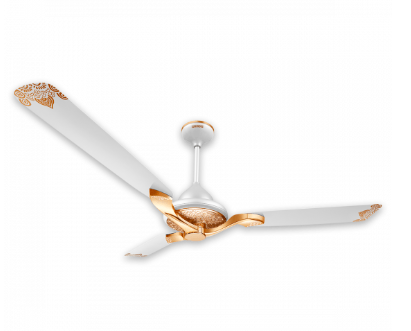 Image Source: Luminous
If you're looking to give your fan a vintage upgrade, this white and gold fan from Luminous is an excellent option. This is one of the best ceiling fans in India and comes complete with a high-power fan motor that makes this fan a superb addition to your room. The Jaipur Maharaj Agaria fan has a sweep of over 1300 mm that makes it perfect for large rooms as well.
The Enchante Antique Copper Fan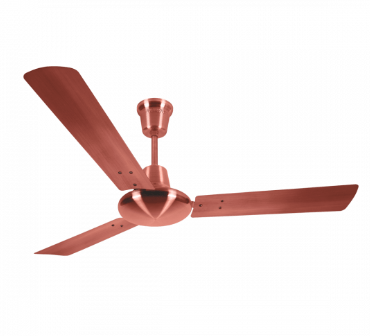 Image Source: Luminous
Are you a fan of the antique, vintage look? If yes, this fan is perfect for you. Featuring a gorgeous copper color in a glossy finish, this fan will make your home festive-ready in an instant. It has a sweep size of 1.2 M and can easily circulate air in larger rooms. Powered by a high-impact motor, this fan works hard while being easy on the eyes.
Triana Eclipse Fan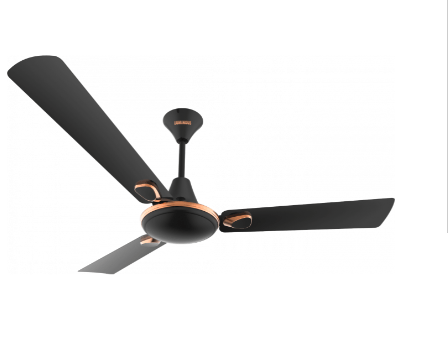 Image Source: Luminous
A black beauty, always on duty! Wish to give your room a touch of mystic elegance? Choose this stunning black fan with golden accents. This gorgeous, dainty-looking fan is a real powerhouse and comes with aerodynamically designed blades for a better air thrust. With a sweep size of 1.2 m, this powerful fan is all you need to keep your room cool and breezy. These attractive features make the Triana Eclipse one of the best ceiling fans in India.
Jaipur Ghoomar Makrana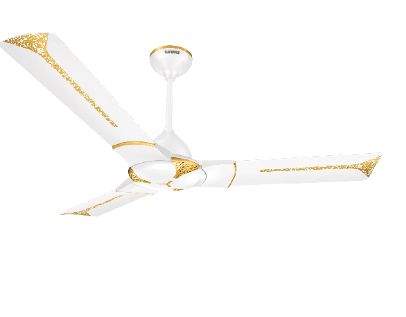 Image Source: Luminous
This beautiful white and gold fan is one of the best ceiling fans in India to give your home a royal look. The color combination of this fan makes it suitable for all décor themes. The filigree art on the blades stands out and makes this fan a perfect pick for artisanal homes. With a sweep size of 1.2 m and a speed of 235 RPM, the Jaipur Ghoomar Makrana is undoubtedly a fantastic choice.
The London Big Ben Fan
Image Source: Luminous
A fan or a conversation starter? We'd say it's both. This London Big Ben fan by Luminous embodies the aesthetic of the famous Big Ben and gives your room a touch of modern elegance. This fan comes with a 5-step dimming feature that lets it create a stunning ambience in your room.
A ceiling fan is a central piece in your room. This is why it's important to make sure that they work effectively and add value to your room's aesthetic. Today, the markets are flooded with a wide selection of ceiling fans, but in order to get your hands on the best ceiling fan in India, you must opt for a reputed brand such a Luminous. Luminous offers some of the most artistically designed, high-power ceiling fans that look great in your room while also creating a pleasant environment in the space. Check out their website to know more about their product.