With the rise of social media as the dominant form of customer service it is easy for businesses to focus on them and disregard the importance of a solid business phone services. But this would be a mistake. A good phone system is a requirement for all companies; it remains by far and away the best form of customer service and its absence can lead to a loss of personal touch and customer frustrations. There are many options to consider hence this brief summary of the top six business phone services to choose from.
RingCentral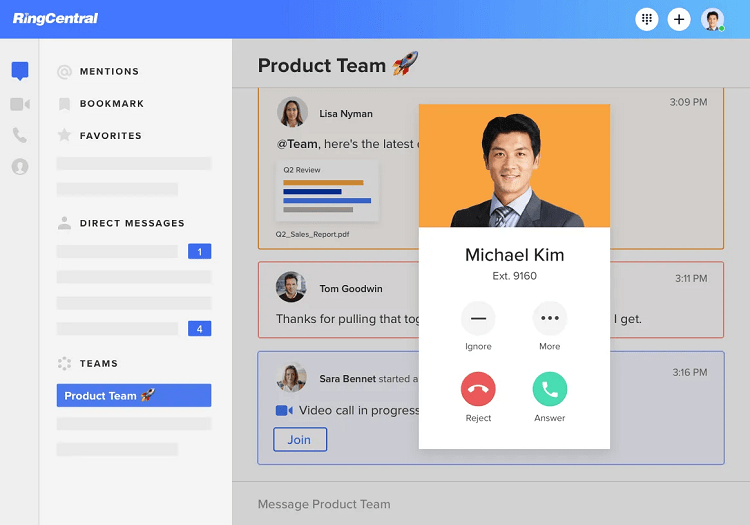 RingCentral offers a premium product. Outside of the included quality of life benefits – such as the fact that their product works on all phone, computers and mobile devices, as well as through WiFi and cellular data networks – its main appeal is its quality and the size of its list of features (which appear endless).
It offers four packages (essentials, standard, premium and ultimate) which range from $19.99-$59.99 per month. This means that the product is flexible in who it can be recommended to. Whilst the ultimate plan, RingCentral's most robust and indulgent of the four, is great for large corporations who can take advantage of its additional features, the same cannot be said for smaller startups. The existence of an essentials plan solves this.
Nextiva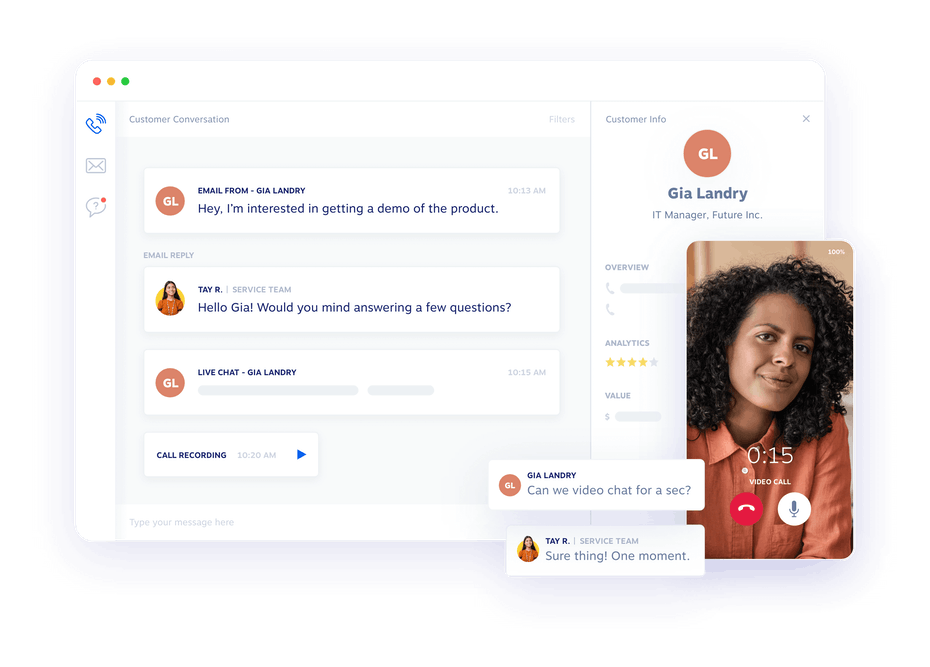 The following phone system, Nextiva, is a high quality alternative to RingCentral that might be of interest to many companies. It uses a completely cloud-based virtual PBX system to connect a voice over internet protocol (VoIP) with its apps, AI and automation tools.
The main advantage of choosing Nextiva is the fact that it is completely cloud-based. By integrating with both office desk phones and all internet-enabled devices, it can take advantage of a connected smartphone's regular data plan to make a call without Internet access.
The only possible downside is that it is on the pricey side: its basic package costs nearly double that of RingCentral at $32.
eVoice
Next up is a cheaper alternative, but no less of a quality product: eVoice. This phone service is perfectly suited for businesses that offer professional services (such as a dentist's office) due to the live receptionist service it offers. It can take calls, schedule appointments, process payments and aid in other administrative tasks that help with business management.
Much like the prior service, it runs on a cloud-based PBX system with a call quality so high no one could notice they're using cloud communication. All this for the economic price of $10-$14 a month.
The only caveat that is worth bearing in mind is that this product does not allow for unlimited calls to the US and Canada, so if this is relevant to a business this won't be optimal for them.
Talkroute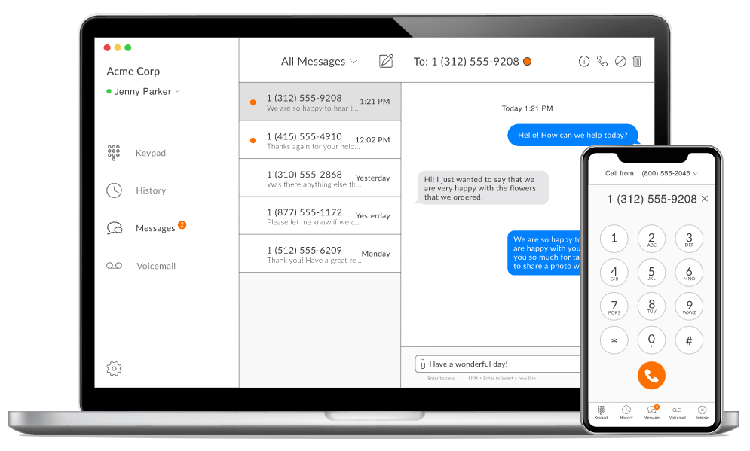 Another service offering VoIP is Talkroute. Their products are tailored for smaller businesses in that they are designed to make them appear larger and more professional than they may be in reality. They offer an extensive list of features, including automatic call forwarding from a phone to a laptop, call log management, providing automated menu selections using a phone's keypad and creating menu prompts.
This system is perfect for a smaller business as it offers all the functionality they could need from a basic package, as reflected in the price, yet offers several extras customised specifically for them. This includes their excellent customer support and lack of hidden fees.
Grasshopper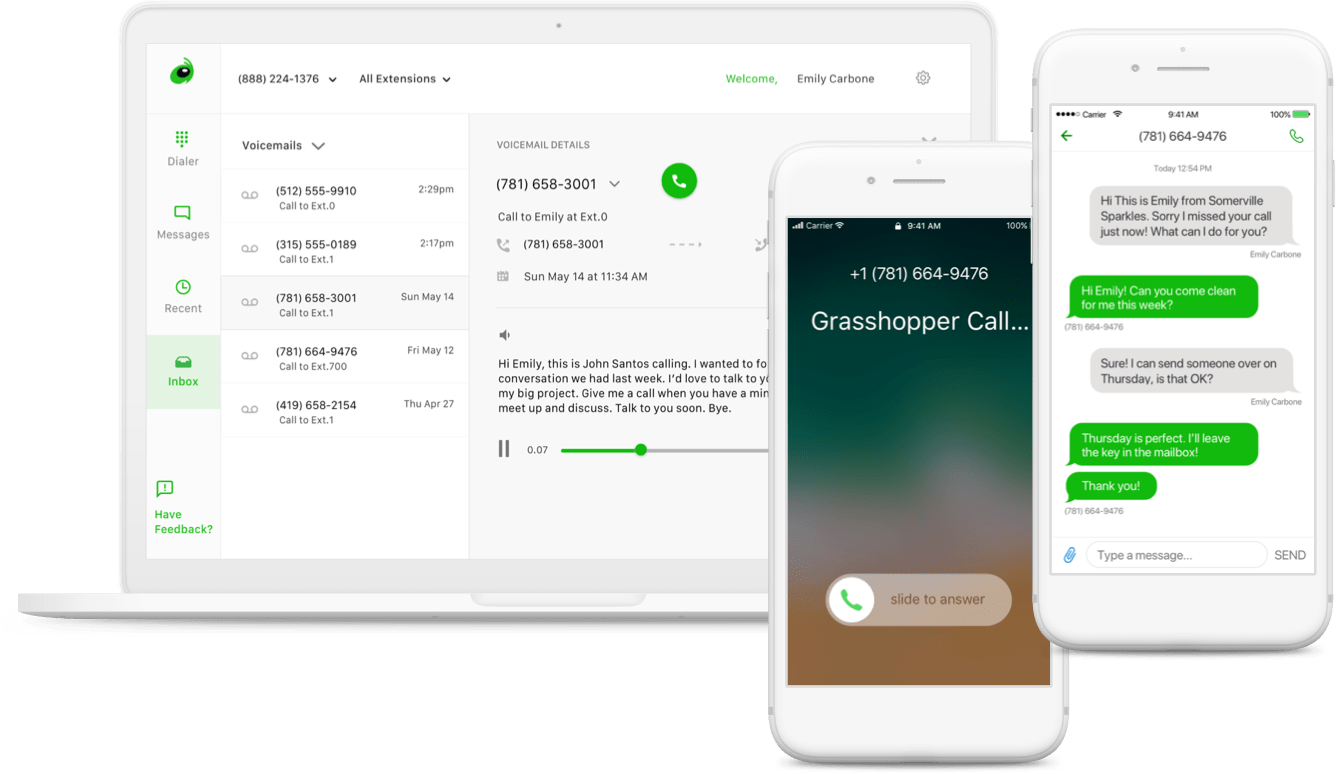 This premium service offers a number of unique features, such as the ability to separate all business and personal calls through their app, the storage of all communication in the cloud so it can be accessed later, custom greeting for each individual customer, and an auto text for when a customer calls that cannot be accepted.
These premium features do not come without a cost however, and the monthly price is the highest on this list, ranging from $26-$80 a month.
Kixie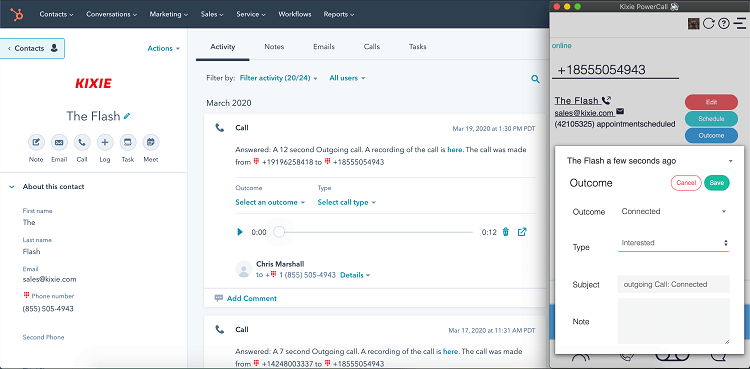 The final option on this list is designed for telesales so well that the two are synonymous. This is due to the CRM platform it has built into its VoIP system. This streamlines the sales process as the team can quickly take multiple calls back-to-back whilst naturally following a script.
Businesses that rely on VoIP for reaching out to potential leads and turning those into customers will certainly appreciate these features.
Closing Remarks
This article decided it was impossible to compare business phone services since each of these is specialized for a particular use and it is dependent on business's individual needs to recommend a particular one. For example, whilst Kixie could be wholeheartedly recommended to a sales team, it would not be as useful for a professional services company as eVoice, whose features are specifically tailored for this use. In deciding which is best for them, a business must assess what it needs from a phone system first.