When planning a trip to a foreign land there are always a lot of things to keep in mind. Right from applying for a visa, to booking your flights, and packing, all of this can be quite challenging. However, apart from this, one of the most important things about travelling overseas is arranging foreign currency. Converting currency is one of the key things you need to do when travelling abroad.
To help you out and make your travel hassle-free, here we've listed 5 important things to keep in mind while converting INR to USD. Follow the below points when planning a trip abroad for a stress-free travel experience. These tips will help you not only convert INR to USD but will be useful for all currencies.
5 Points to Keep in Mind While Converting INR to USD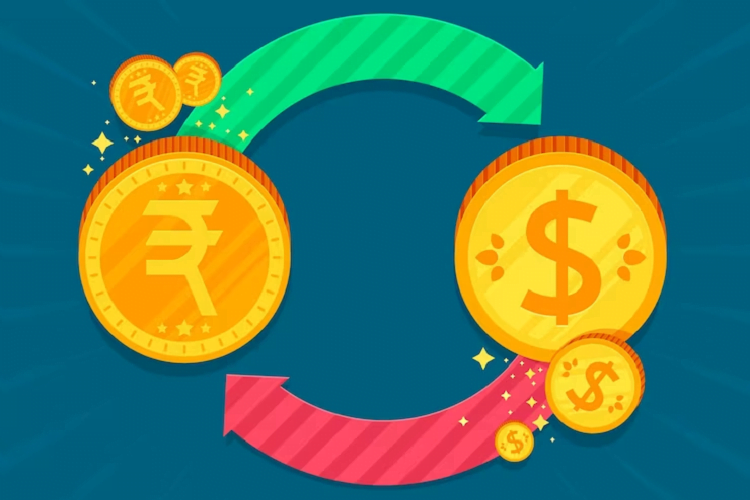 1. Find A Reliable Foreign Exchange Company
This is one of the most important things when looking to convert INR to USD. Searching for a reliable foreign exchange company is key when travelling abroad. You must do your research to check for the best companies that offer you the best rates. You can check online or ask your family and friends who have travelled abroad to help you before making a choice.
Here are 5 of the best currency exchange places in the USA.
Currency Exchange International
Travelex Currency Services
Bank of America
Treasure Trove Currency Exchange
AFEX
2. Advance Buying of Foreign Currency
Since currency rates fluctuate, it's always advised to exchange your currency at least a week before travel. This helps because if the rates are high, you can wait for about two to three days to see if there is any decline in the rates. Also, do not wait until the last minute to exchange currency as this can create a lot of stress and confusion.
3. Compare Exchange Rates
This is key when not only converting INR to USD, but it applies to all currencies. Currency exchange rates differ from one seller to another. Hence, it's always advisable to compare the exchange rates before you convert. You must compare with at least three or four different exchange vendors before purchasing currency.
Today, comparing exchange rates has become very easy as you can find everything online. Most foreign exchange companies have their websites online where you can check for the rates. You can also find many companies that offer online booking services as well. So, you can make your bookings from the comfort of your home. Some companies also provide home delivery services as well, making the whole process seamless.
4. Do not Use Foreign Exchange Vendors at Airports
Exchanging currency at the airport can be an expensive affair. Airport currency vendors do not give you the best rates available and always charge an extra fee of 10 to 15% commission. However, this can be your last resort only if you haven't exchanged your currency beforehand.
Another thing to keep in mind is that you can always try bargaining with the vendors for the best rates, but you will still end up spending more money. This may affect your travel plans. So, it's always better to plan well in advance and approach the best foreign exchange companies when converting your currency.
5. Avoid Using Credit or Debit Cards
When travelling abroad it's always best to avoid using credit or debit cards. This is because the cards you use will carry the currency of your country. So, if a credit or debit card is issued in India, it will have Indian currency (INR). Hence, swiping your card in a foreign country will be taken as a foreign transaction and you will be charged up to a 5% conversion rate charge.
Forex and travel cards are always a better option since they carry the currency of the country you are travelling to and on swiping it abroad, there will be no conversion charge applicable.
These were some of the 5 important things to keep in mind while converting INR to USD. It's always advisable to find out all the information you need well in advance when travelling abroad.
Planning a trip to foreign land always requires time, patience, and proper planning for a stress-free experience. So, make sure to do your research not only about the places to visit, the weather, or the language but also about the right currency exchange companies for the best rates.