Ah, the holiday season. Twinkling lights, the sound of carolers, and of course, the hunt for the perfect gift. When it comes to the men in your life, choosing a gift can sometimes feel like navigating a maze. Is this too cliché? Is that practical enough? But fret not! This year, we're stepping away from the generic and diving deep into the world of creative and innovative holiday presents that will leave him in awe. Whether he's a tech guru, a style icon, or the life of the party, we've got you covered. Let's unwrap the possibilities!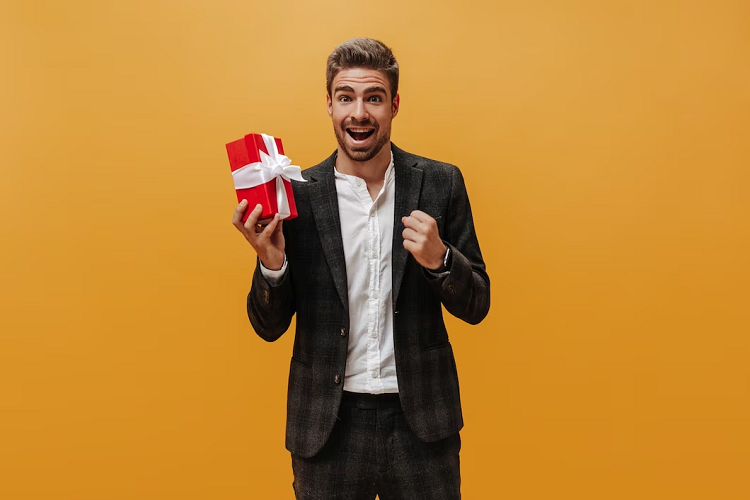 The Party Planner's Paradise
Men, much like everyone else, appreciate an experience just as much as a tangible gift. Perhaps this year, you could throw him an unexpected party? Think of a theme he'd appreciate. If he's into vintage vibes, why not opt for a 1920s-themed soirée? Or, if he's more into the quiet moments, a cozy evening with close friends, curated playlists, and heartwarming food? Take the planning off his shoulders but get his input; it's the perfect balance of surprise and personalization.
A Gentleman's Green Thumb
Flowers? For men? Absolutely! Gone are the days when blooms were reserved for the ladies. Today, gifting a man a sophisticated potted plant or a curated bouquet is not just accepted but adored. Opt for masculine flowers like orchids, succulents, or even bonsais. They add a touch of nature to his living space and are a testament to his nurturing side. And hey, if you're feeling particularly bold, why not sign him up for a monthly flower subscription? Fresh flowers, every month, reminding him of your love.
Tech Treats He Won't Expect
When you think of tech, you might think of the latest phone or gaming console. But let's think outside the box. How about a high-tech cocktail maker that crafts the perfect drink at the push of a button? Or maybe a virtual reality meditation app paired with noise-canceling headphones? Dive deep into innovative tech that brings a touch of luxury, relaxation, and a dose of fun into his daily routine.
Year-Round Staples
Clothing is a tried and tested gift avenue, but let's be selective. Instead of just another pair of socks or a tie, let's go for staples that will elevate his style year-round. And yes, we're talking about men's chinos. These versatile pants can take him from work to a weekend getaway with ease. Pair it with other essentials like a crisp white shirt, a durable leather belt, and some sleek sneakers, and he's good to go for any occasion.
The Gift of Knowledge
Courses and workshops are brilliant holiday presents for the man keen on learning. Whether it's a pottery class, a digital photography workshop, or a gourmet cooking lesson, the joy of learning something new and mastering a craft is unparalleled. Plus, it's a gift that keeps on giving, and every time he uses his new skill, he'll remember the thoughtful present.
The Joy of Subscription Boxes
Subscription boxes are perfect holiday presents that keep on giving. And no, we're not just talking about magazines. Imagine gourmet coffee beans from around the world delivered to his door every month. Or perhaps a box of curated rare books? The possibilities are endless, and the thrill of a monthly surprise will keep him eagerly waiting for the postman.
Artisanal Goodness
Supporting local artisans and gifting one-of-a-kind creations is a brilliant way to showcase your thoughtfulness. Be it handcrafted leather goods, custom-made scented candles tailored to his preferences, or even a piece of art that speaks to his soul, choosing artisanal gifts ensures he receives something as unique as him.
Sustainable and Stylish Gear
In an age where sustainability is more than just a buzzword, eco-friendly holiday presents are both thoughtful and trendy. Consider gifting him a solar-powered watch, combining utility with environmental consciousness. Or perhaps a sleek, reusable water bottle made of recycled materials, ensuring he stays hydrated in style. Another option could be ethically-made sneakers or boots, combining fashion with a clear conscience. When you choose sustainability, you're not only gifting him, but also giving back to our planet, making it a win-win for all.
The art of gifting lies in understanding, innovating, and personalizing. This year, make his holiday special by stepping away from the ordinary and embracing the extraordinary. And remember, it's not about the price tag but the thought that counts. Here's to a holiday season filled with love, laughter, and unforgettable presents!