Body scrubs are a popular beauty treatment that can offer a range of benefits to the skin. However, they are often overlooked as a time-consuming or unnecessary step in a beauty regime. This is simply not the case. When it comes to taking care of your skin, there is no substitute for a good body scrub. A body scrub can be a great way to exfoliate and cleanse your skin by removing any built-up dirt, oils, or dead skin that might be present on the surface.
In addition to the exfoliating properties of body scrubs, there are several other reasons to enjoy these products regularly. Body scrubs can be used to help reduce the appearance of cellulite on the thighs and buttocks. They can help to stimulate the circulation of the blood in the area where the scrub is applied. A body scrub can help to restore the natural moisture balance of your skin, making it softer and smoother. The overall result improves the health of your skin and help you to look healthier and more radiant.
Here is a step-by-step guide outlining how to use a body scrub in the most effective way: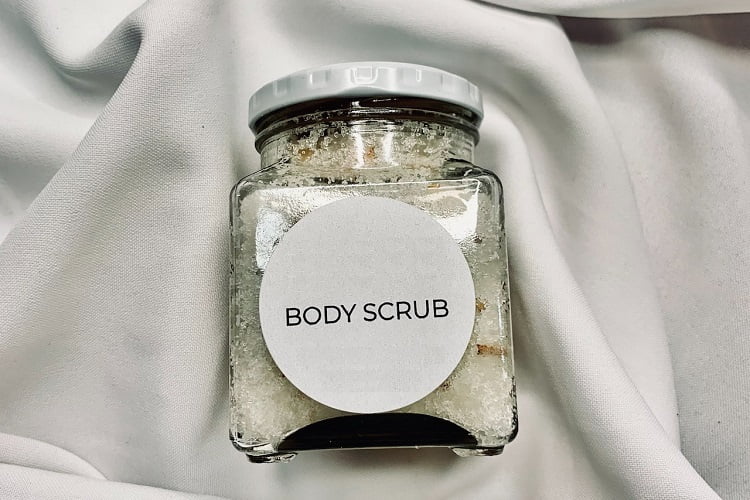 Step 1: Begin by taking a bath or a shower. Consider lifestyle demands, for example, choose a shower to save time during the week. Whereas, at the weekend dedicate some time to a pampering bath.
Step 2: Wash the body using a body wash. A loofah could also be used for extra exfoliation. This will cleanse and soften the skin and prepare it for the scrub.
Step 3: Next choose the scrub. There are many options available on the market. The choice should be based on personal preferences and skin type.
Some scrubs contain only natural exfoliants such as sea salt or sugar, while others may contain chemical exfoliants such as lactic acid or salicylic acid. Ensure it is gentle enough to use on a regular basis without causing damage to the skin.
For sensitive skin, try a scrub that uses only natural ingredients such as coffee, berries or brown sugar. For very dry skin, look for a scrub that contains moisturizing ingredients such as shea butter or coconut oil to hydrate the skin.
Finally, choose a body scrub that has a pleasant scent to provide a sense of relaxation at the end of the day.
Step 4: Scoop out a generous amount of the scrub. Rub it between both hands. Begin to apply in circular motions, start with the upper body, arms, and chest and working down the body to the feet. Apply gently allowing the scrub to do the hard work. Bear in mind, it is always advisable to follow the instructions on the packaging for best results.
Step 5: Next rinse the body thoroughly.
Step 6: The skin is now smooth and ready for application of a moisturizing product. Apply a moisturizer or body oil to damp skin. Allow a couple of minutes for the product to be absorbed by the skin. Finally, pat the body dry with a towel to avoid removing the oils that will hydrate the skin.
For best results, use a body scrub a once or twice a week. Regular use of an exfoliating body scrub can help to maintain a smoother, healthier-looking complexion and prevent the formation of wrinkles and other signs of aging.