If you are looking for a relaxing escape from your monotonic routine or a thrilling adventure, summer is an ideal time to explore international vacation spots. With its warm weather and long days, this season offers a great time to explore the world and experience new cultures, cuisines, and sights. From sun-soaked beaches to historic cities and picturesque landscapes, there are plenty of international vacation spots to visit. So, grab your passport and explore some of the world's most wondrous places this summer.
But, before you start your journey, make sure you are prepared with travel insurance to safeguard you from any unexpected events. Overseas travel insurance provides protection against financial losses due to medical emergencies, trip cancellations, lost luggage, and other unforeseen events. With the right travel insurance, you can enjoy your summer vacation without worrying about the unexpected.
6 Best International Destinations to Visit in Summer
Summer is the perfect time to explore the world and experience different cultures. With so many amazing international vacation spots, it can be hard to choose just one.
1. Iceland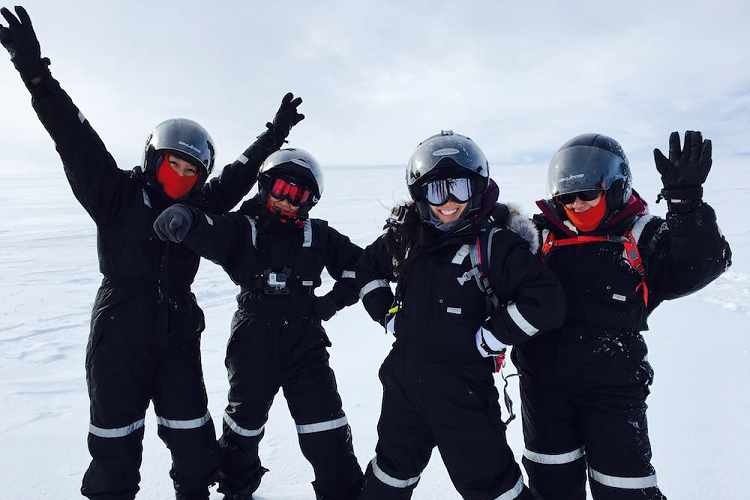 Iceland is the perfect summer destination for travellers seeking a unique adventure. With its majestic glaciers, cascading waterfalls, and majestic geothermal hot springs, Iceland offers unparalleled outdoor activities and breathtaking beauty.
Attractions – Iceland is home to various attractions, from the awe-inspiring volcanic fields of the Reykjanes Peninsula to the stunning glacial lagoons of Jökulsárlón. There are also many natural hot springs and geothermal pools, perfect for a relaxing soak after a long day of exploring.
Activities – During the summer, Iceland is a paradise for outdoor activities such as hiking, horseback riding, kayaking, and whale watching. For those looking for an adrenaline rush, you can participate in glacier climbing and ice caving. And, of course, no visit to Iceland would be complete without a dip in one of its renowned geothermal hot springs.
2. Rio de Janeiro, Brazil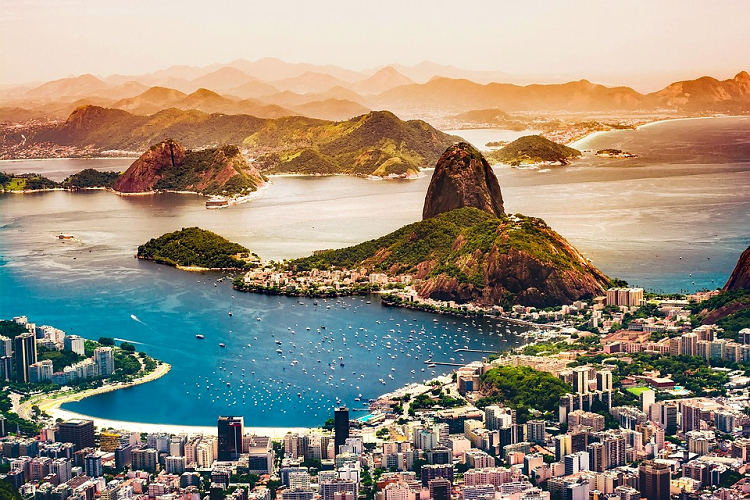 Rio de Janeiro, a popular tourist destination is known for its beautiful beaches, unique culture, and vibrant nightlife. The city is home to some of Brazil's most famous sights, such as the Christ the Redeemer statue, the Sugarloaf Mountain, and the Tijuca National Park.
Attractions – Rio de Janeiro is home to a number of attractions, including the famous Christ the Redeemer statue, which stands atop Corcovado mountain and overlooks the city. Other popular interests in the city include Sugarloaf Mountain, Tijuca National Park, the Maracanã Stadium, Copacabana Beach, and the Selaron Steps. The city also has a wide variety of museums, theatres, and art galleries, as well as a vibrant nightlife scene.
Activities – Adventure seekers can explore the Amazon rainforest and its unique wildlife. Nature lovers can hike in the Tijuca National Park, the world's largest urban forest, or explore the surrounding islands and their pristine beaches. For a unique experience, visitors can take the cable car up to the peak of Sugarloaf Mountain for breathtaking views of the city. Those looking for a more cultural experience can visit the Museu de Arte do Rio, where they can see beautiful colonial architecture and participate in various cultural activities.
3. Tokyo, Japan
Tokyo, Japan, is the ideal summer travel destination. With its vibrant culture, rich history, and cutting-edge technology, Tokyo is full of surprises. Tokyo is sure to deliver whether you're looking for a relaxing vacation or an exciting adventure.
Attractions – Tokyo is a home to many exciting attractions and activities. From the stunning Tokyo Skytree and Tokyo Tower to the bustling shopping streets of Shinjuku and Shibuya, there is something for everyone.
Activities – For a unique experience, visitors can take a ride on the iconic Tokyo Metro or explore the historic Asakusa district and its ancient temples. Nature lovers can take a day trip to Mount Fuji or explore the nearby Hakone National Park for spectacular city views. Those looking for a more cultural experience can visit the Imperial Palace and its gardens or explore the Meiji Shrine, which is dedicated to the deified spirits of Emperor Meiji and his wife.
4. Santorini, Greece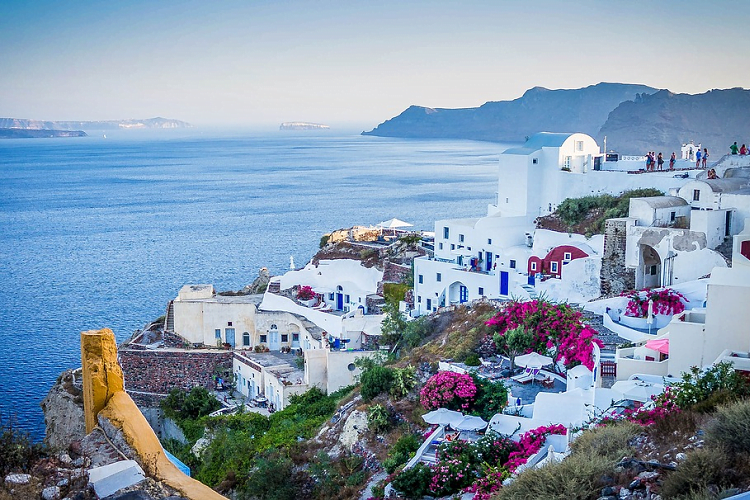 Santorini, Greece, is an island paradise located in the Aegean Sea. Known for its picturesque white-washed villages, breathtaking views of the caldera, and crystal clear waters, Santorini is a top summer destination for travellers worldwide.
Attractions – Santorini is home to many beautiful attractions, including traditional Greek villages, ancient archaeological sites, and stunning beaches. Santorini is the perfect place to spend an unforgettable summer holiday with its rich history, stunning landscapes, and spectacular sunsets.
Activities – Visitors to Santorini will always have things to do, from exploring the archaeological site of Akrotiri to spending a day lounging on one of the island's many stunning beaches. The island also has a vibrant nightlife, with various bars, clubs, and restaurants to explore.
5. Barcelona, Spain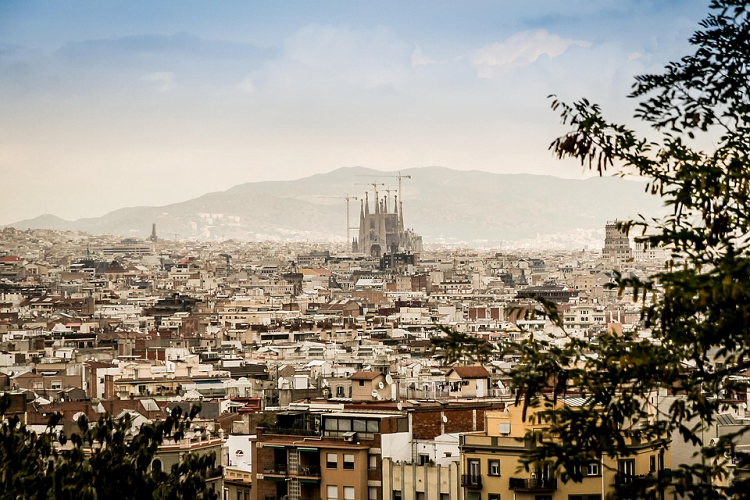 Barcelona is a major cultural centre on the Mediterranean Sea, boasting some of the world's best art, architecture, cuisine, and nightlife. Barcelona is ideal for a summer getaway with its beautiful beaches, stunning scenery, and endless entertainment options.
Attractions – Barcelona is home to a number of world-famous attractions, including the Sagrada Familia, the Gaudi House Museum, and the Ramblas. In addition, visitors can explore the city's many parks, markets, plazas, and other public spaces.
Activities – Some numerous beaches and coves are perfect for swimming, sunbathing, partying, and enjoying the stunning views of the Mediterranean.
6. Bali, Indonesia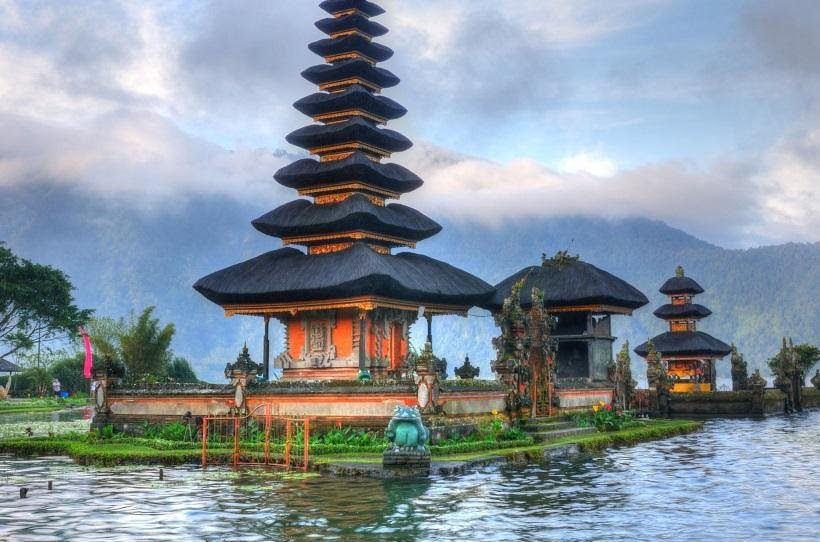 Bali, Indonesia, is one of the world's most popular summer travel destinations. With its beautiful beaches, lush rainforests, and vibrant culture, it is no wonder why so many people flock to this stunning island each year. It is known for its warm and tropical climate, making it an ideal summer destination.
Attractions – There is so much to explore in Bali. There are also many cultural attractions, such as ancient temples, traditional villages, and vibrant markets.
Activities – You can enjoy snorkelling, surfing, and scuba diving along the picturesque beaches. There are plenty of water sports and outdoor activities for those looking for more adventure.
Conclusion
Each destination offers something unique and will give you an unforgettable experience. Note that most of these international vacation spots will essentially require you to have travel insurance in place. Whether you're looking for a cultural exploration, a shopping spree, or a relaxing beach holiday, these destinations have something for everyone.
No matter where you choose to go, make sure to purchase overseas travel insurance to protect your vacation. With the right travel insurance, you can rest easy knowing you're prepared for the unexpected during your summer travels. So plan your summer vacation now and visit one of these fantastic places.
Disclaimer: The above information is for illustrative purposes only. For more details, please refer to the policy wordings and prospectus before concluding the sales.