iPhone 15 vs iPhone 14: A Comparison
The iPhone 15 and iPhone 14 offer numerous advanced capabilities and improvements, making the choice between them a dilemma for anyone looking to buy a new iPhone in 2023. The iPhone 15 has newer specifications, with significant improvements in performance, photography capabilities, and design. On the other hand, the iPhone 14 also has flagship-grade features that make it more user-friendly. It has a quicker processor and longer battery life. So, check out the iPhone 15 vs iPhone 14 comparison below to see what's the difference between the phones, and whether those factors matter to you.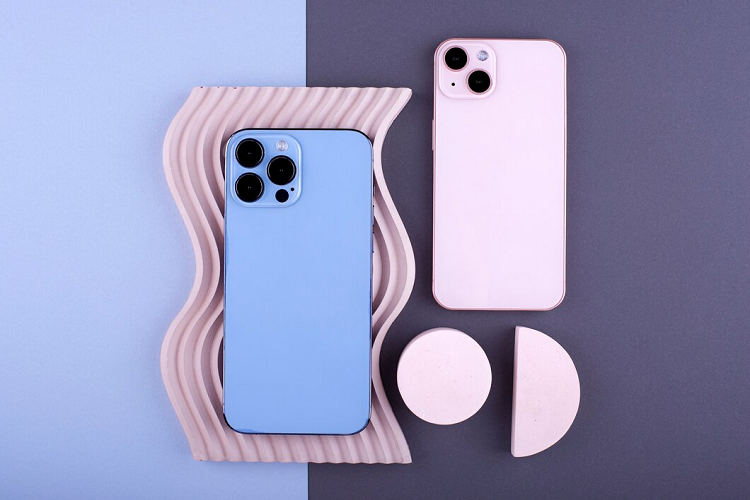 iPhone 15 vs iPhone 14
The following are the main differences between the Apple iPhone 15 and the Apple iPhone 14 mentioned below.
Design
The standard iPhone 15 looks almost the same as iPhone 14. However, the iPhone 15 has the new Dynamic Island notch, which was previously only available on the Pro versions. The Dynamic Island keeps you up to date by displaying notifications and live activities without interfering with your work. You won't miss important information while multitasking, whether you're tracking your next ride, checking flight status, or answering calls.
Display
The iPhone 15 display supports HDR and has a max brightness of up to 2000 nits, compared to the iPhone 14's peak brightness of 1200 nits.
Battery
If you consider upgrading from an iPhone 14 to an iPhone 15 then the USB-C connector on the newer iPhone 15 could be the most appealing feature. This iPhone 15's USB-C connector opens you to a lot more accessories and the USB 2 charging standard, which provides the same charging speed as the Lightning port. With the USB-C connector, there is no gain in charging speeds with the iPhone 15.
Performance
The iPhone 14 has a powerful A15 Bionic chip, this chip provides quick processing and a seamless user experience. On the other hand, the iPhone 15 runs tasks swiftly and effectively due to its more powerful A16 Bionic chip. This chip offers a responsive and lag-free user experience whether you're multitasking or running resource-intensive apps.
Price
The older iPhone 14 is likely to be priced lower than the newer iPhone 15 in most markets. If you want to get an iPhone 15, it is an excellent option, but if budget is a constraint, you can always opt for an older iPhone like the iPhone 14.
Conclusion
That brings our iPhone 15 versus iPhone 14 comparison to a close. The iPhone 14 and iPhone 15 have almost the same features when it comes to screen size, display and design. The iPhone 15 comes out on top because of its dynamic camera island, more powerful CPU, and better cameras. Further, including USB Type-C charging makes finding a wider range of accessories easier.