iPhones have developed a dedicated fan base and have admirers around the world. Its parent company Apple prioritises craftsmanship and aesthetics to produce products with slick and sophisticated designs. The iOS operating system from Apple is renowned for its simple user interface.
Simple to use, iPhones can be used even by those who may not be tech-savvy.  iPhones' smooth mobile integration makes the device transition process easy for the users. As these phones are costly, it becomes crucial to get an iPhone insurance. Read on to know more about it.
What Makes iPhones Special
iPhones are not merely phones, but a style statement and a testimony to technological advancements. Owning an iPhone is often viewed as indicating a certain status and level of distinction because of the brand's long-standing reputation.
The phones are equipped with excellent cameras. Apple frequently releases cutting-edge camera features and technologies that interest photography enthusiasts. Consumers typically feel enthusiasm and anticipation in response to Apple's marketing initiatives and product debuts. The popularity and desirability of iPhones and other Apple goods can be attributed to cultural icons.
With such a high-end reputation, there is a constant fear of theft or robbery tagged in the minds of iPhone owners. The 'Find My iPhone' software from Apple, which integrates with an iCloud storage account, is an integrated anti-theft feature for iOS. For Find My iPhone to function, GPS services should be configured on your Apple iPhone. Once enabled, you can use www.icloud.com to find your iOS device, transmit information, encrypt it, and securely delete its data.
While the data extraction is successful, one must purchase insurance to get coverage for the damages or loss of the device incurred in the worst-case scenario. Many insurance companies offer theft, repair or replacement coverage for expensive gadgets.
Nowadays, vendors and showroom owners offer insurance for your iPhone or camera insurance during the purchase of the device or advise their customers to purchase a policy plan within 15 days of the purchase to avail of maximum benefits.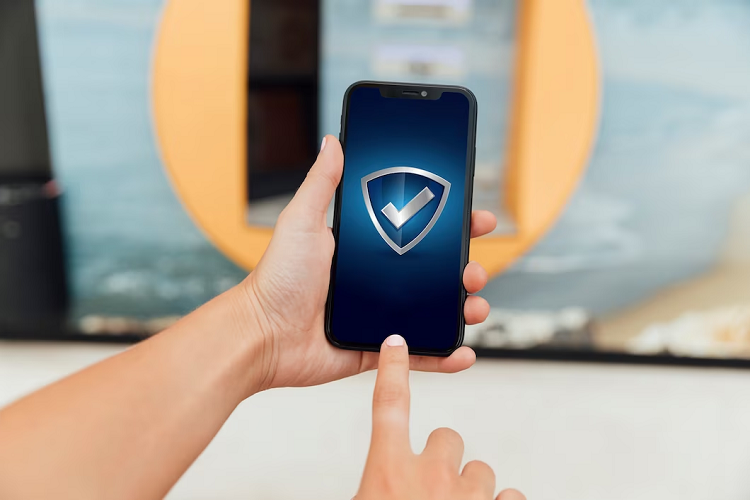 How To Purchase iPhone Insurance?
Many insurance companies offer insurance to their customers. One can research online and compare various policy plans. The insurance premium differs for the different iPhone models and variants. In case of any doubt, consult the customer representative or agent.
Here is how you can purchase an insurance policy for your iPhone :
Visit the official website or office of the insurance company
Fill in all the personal and mandatory details
Submit the required documents
Make premium payment
The insurance plan copy is sent to the registered contact details
Documents Required for iPhone Insurance
Passport-size Photographs
Identity Proof: Aadhaar card, PAN card, etc.
Address Proof: Utility bills, Passport, etc.
Copy of the invoice (iPhone purchase proof)
Photograph of IMEI number displayed on the iPhone screen
What is Covered in iPhone Insurance?
Apple offers a year-round warranty on its devices. On the other hand, the insurance plan for iPhones under mobile insurance renders comprehensive coverage to its policyholder and is renewable.
Inclusions under an iPhone Insurance
Accidental Damages: This includes fixing or replacing your mobile device if it accidentally sustains harm, such as dropping it or liquid spilt.
Theft or Lost: If your mobile phone is stolen or misplaced, insurance policies may pay for the cost of a replacement.
Device Breakdown: Coverage for replacements or repairs if your phone develops mechanical or electrical issues excluding accidental damages.
Coverage for Accessories: Accessories like chargers, earphones, and cases lost or damaged with the device are eligible for coverage under the insurance plan.
**Note – The inclusions and exclusions of an insurance plan for your iPhone are subject to the norms and policies of the insurance company. It is advisable to thoroughly read and understand the terms and conditions regarding policy coverage.
Claim Procedure Under an iPhone Insurance
To place a claim request under an unfortunate scenario of theft or damage, you must contact the insurance company within 24 hours for a quick settlement. The insurance company generally approves the claim as per the depreciated value of the device. Under repairs or replacement situations, the claim amount gets reimbursed or settled under cashless treatments.
Depreciation Rate of iPhone
| | |
| --- | --- |
| Time | Rate of Depreciation |
| Within 3 months of purchase | 0% |
| Between 3-6 months of purchase | 25% |
| Between 6-12 months of purchase | 50% |
****Note – The depreciation rate of an insurance plan is subject to the norms and policies of the insurance company.
Documents Required For Filing a Claim Under An iPhone Insurance
Original Invoice (iPhone purchase proof)
iPhone Insurance Policy
FIR copy (in case of theft or robbery)
Picture of the External Defect (for external damages)
Receipt of the Repairs or Replacements (for internal damage or parts replacement)
Conclusion
It's critical to examine your needs, the cost of your device, and the likelihood of potential dangers while purchasing iPhone insurance coverage. To discover the one policy that offers the best combination of coverage, deductible, and cost, you can compare plans of different insurance companies and read their reviews and ratings.