In the ever-evolving business landscape, strategic decisions and financial support often pave the road to success. This is where MSME loans step in as catalysts, propelling businesses forward and unlocking growth opportunities.
Whether you're a small enterprise or a budding startup, understanding the nuances of MSME loans can significantly impact your journey to prosperity. This article will explain how MSME loans pave the way to enduring business success.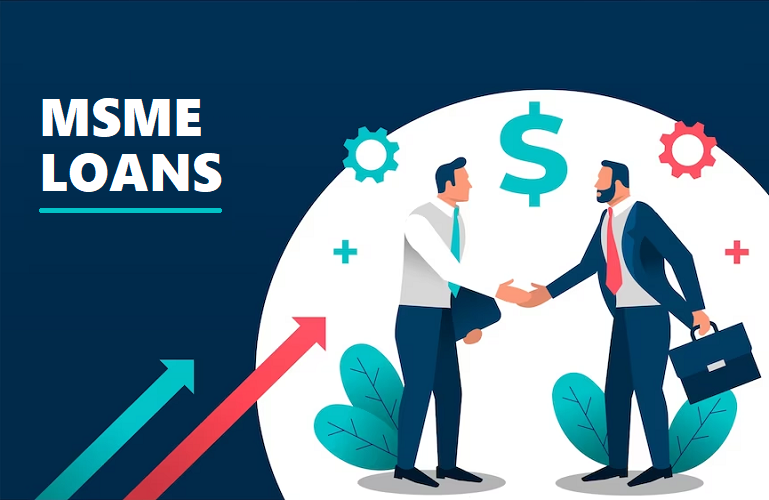 What are MSME Loans?
MSME loans, short for Micro, Small, and Medium Enterprises loans, are tailored financial solutions designed to empower businesses at different stages of their development. These loans are specifically curated to cater to smaller businesses' unique requirements and challenges, enabling them to access much-needed capital for expansion, equipment purchase, working capital, and more.
Building Credit to Qualify for an MSME Loan
Building a strong credit profile is crucial before embarking on the MSME loan journey. Lenders assess your creditworthiness to determine your eligibility for the loan. Maintaining a good credit history, settling existing debts, and paying bills on time can enhance your chances of securing favorable terms for your loan.
The Benefits of Securing an MSME Loan for Your Business
Access to capital: MSME loans provide a hassle-free avenue for businesses to access much-needed capital. It can help you purchase essential equipment, finance expansion plans, or address short-term cash flow issues.
Flexible repayment terms: Many lenders offer customizable payment options that allow businesses to repay the loan without straining their finances.
Low-interest rates: MSME loan for business come with competitive interest rates, enabling businesses to save substantially on loan repayment costs.
Calculating Your Return on Investment
Investing in your business through an MSME loan necessitates a comprehensive evaluation of potential returns. Calculate the expected increase in revenue or savings resulting from the loan investment. This diligent assessment aids in making informed decisions and maximizing the loan's impact on your business.
Types of MSME Loans and Where to Find Them
Business term loans: They are unsecured loans offered for a fixed duration and interest rate.
Line of credit: This facility enables businesses to draw funds up to a preassigned limit over an agreed period.
Merchant cash advance: A lump sum can be borrowed against future sales or revenue, with repayment in installments.
Invoice financing: Businesses can get working capital by discounting their invoices.
Effectively Manage and Utilize an MSME Loan to Grow Your Business
Strategic utilization of an MSME loan for business is pivotal. Craft a detailed plan outlining how the loan will be invested to drive growth. Whether expanding to new markets, upgrading technology, or boosting marketing efforts, a well-defined strategy enhances the probability of achieving desired outcomes.
Conclusion
As you traverse the intricate world of business finance, MSME loans emerge as potent tools to fuel your aspirations. They bridge the gap between vision and reality, providing the capital injection necessary to take your business to new heights. By understanding the intricacies of these loans, building a robust credit profile, and strategically utilizing borrowed funds, you're poised to harness the true potential of MSME loans and pave the way to enduring business success.