Owning a home is one of life's most significant accomplishments. It signifies stability, comfort, and the place where you build your life and create cherished memories. Yet, while your home offers security and sanctuary, safeguarding it requires more than just locking doors and windows. High-value home insurance is the safeguard that ensures your home remains a sanctuary, providing essential protection for your investment and peace of mind in various scenarios. In this blog, we'll look at why this type of home insurance is crucial and how it offers you comprehensive protection when you need it.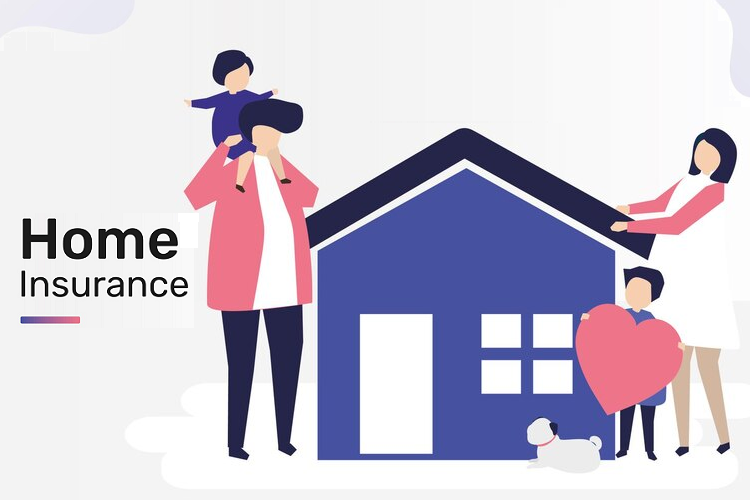 Recognize the Real Value of Your Home
Your home represents a substantial investment. While standard home insurance policies offer coverage for basic damages, they often fall short when it comes to adequately safeguarding valuable homes. High value home insurance steps in to provide coverage that aligns with your property's actual worth, guaranteeing you can rebuild or repair without suffering severe financial setbacks.
Consider a scenario where your home is damaged by a natural disaster. Without high-value homeowners' insurance, the costs of restoration could surpass the limits of a standard policy, leaving you with a substantial financial burden. This insurance acts as your safety net, bridging the gap between standard coverage and the actual expenses incurred.
Adapts to Appreciation
Over time, your home's value can appreciate significantly due to factors like renovations, market conditions, or its location. High-value home insurance allows you to adjust your coverage to account for these changes. This adaptability ensures that your insurance coverage remains in harmony with your home's increasing value.
For instance, let's say you recently invested in a kitchen remodel that significantly boosted your home's value. This kind of insurance enables you to update your coverage accordingly, guaranteeing that your new kitchen, with its high-end appliances and exquisite features, is adequately protected in case of damage.
Safeguard Your Belongings
Your home isn't just bricks and mortar; it's a repository of cherished belongings, from family heirlooms to cutting-edge electronics. High-value insurance extends coverage to protect these valuable possessions. When disaster strikes, whether through fire, theft, or natural calamities, rest assured that your treasured items are financially safeguarded.
Imagine if a fire were to impact your home, resulting in the loss of valuable artwork, jewelry, and electronics. Standard insurance policies may impose limits on coverage for valuable items, leaving you with insufficient compensation. The right kind of insurance offers specialized coverage for these assets, ensuring that you can recover their full value.
Caring for Fine Art and Collectibles
Do you own rare artwork, a collection of vintage wines, or other high-end collectibles? Standard policies frequently place constraints on coverage for such items. High-value policies provide specialized coverage to ensure your unique assets receive the protection they deserve.
For collectors, the peace of mind granted by better insurance is invaluable. Whether you're passionate about vintage cars, rare stamps, or one-of-a-kind antiques, this insurance guarantees that your investments and passion are safeguarded.
Ensuring Peace of Mind with Liability Coverage
Accidents can occur suddenly, and sometimes, you may be held responsible for injuries or property damage on your premises. High-value insurance includes liability coverage, shielding you from potential legal and financial crises. Whether it's a slip-and-fall incident or an accident involving a pet, you won't have to worry about your financial stability being jeopardized.
Tailoring Coverage to Your Needs
Home insurance policies are not one-size-fits-all. They can be tailored to your specific circumstances. This flexibility means you can customize coverage to suit your unique situation, ensuring you're protected where it matters most. Whether you have additional structures on your property, need specialized coverage for specific risks, or want to include endorsements for valuable items, investing in specialized homeowners insurance can be personalized for you.
Maintain Your Lifestyle With Additional Living Expenses Coverage
In cases where your home becomes uninhabitable due to a covered peril, high-value home insurance can cover your additional living expenses. This means you won't have to compromise your quality of life or wait on a fundraising campaign to help while your home undergoes repairs or reconstruction. You can continue to live comfortably, even in the face of unexpected disruptions.
Imagine a scenario where a major plumbing issue renders your home temporarily uninhabitable. A good homeowners policy can cover the costs of alternative accommodations, allowing you to maintain your lifestyle without significant disruptions. Whether it involves renting a temporary residence or covering hotel expenses, this coverage ensures that you don't endure undue hardships during the restoration process.