When you lose someone special to you, it's hard to think about a way to memorialize their remains. You want it to be special, extraordinary, and unique as much as possible. Having cremation jewelry is a unique way of commemorating your loved one who has just crossed the rainbow bridge. It keeps them close to you, and every time you look at it, you will be reminded of the fantastic memories you shared.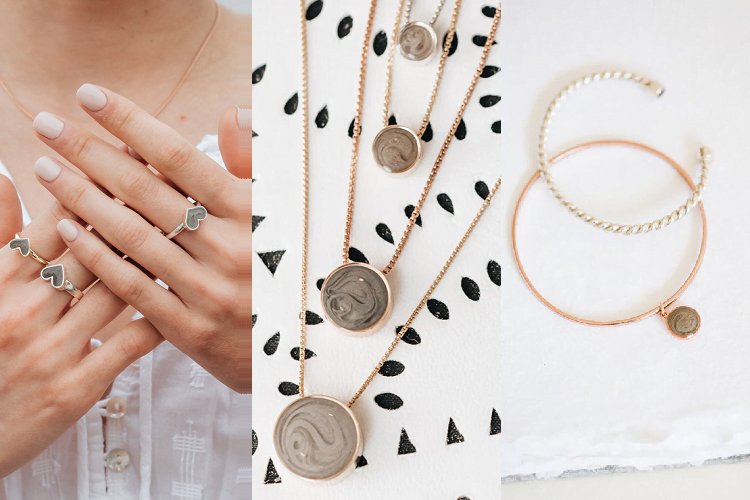 If you plan on getting one, here are the five things you need to know about cremation jewelry.
1. Cremation jewelry is made of high-quality metals
Your departed loved ones are special, and they deserve only the best. You can eternalize their remains with jewelry made of high-quality metals, such as sterling silver and 14K gold. If you want it to become a family heirloom, it is best to opt for gold cremation jewelry.
2. You only need a small amount of ash
You don't need to send the whole urn of ash to the jeweler for the cremation jewelry. Less than a teaspoon of the remains will do. It can even create jewelry pieces for a number of your household members. If there are excess ashes, the jeweler will send them back to you along with the final product.
3. There are two types of getting the ashes into the jewelry
You have two options in incorporating your loved ones or pet's remains into a piece of jewelry. There are small urn-like pendants that you can put in the ashes. Jewelers usually send these pendants to you along with a readable manual or video instructions on how to put the remains inside.
On the other hand, jewelers also make jewelry from or with your loved one's remnants. Diamond cremation jewelry is the best example of this. Companies create lab-grown diamonds from the ashes and send them to jewelers to craft them into beautiful necklaces, earrings, rings, or bracelets.
4. They are customizable
You can make cremation jewelry extra special by having them custom-made. You can work with the jeweler, talk about your design preferences, and make your imagination come to life. However, custom-made jewelry can take more time and effort than ready-made designs, but once you see and touch the final product, you'll realize that it's worth the wait.
5. It can take 2 to 8 weeks to receive jewelry
If the jewelry you chose is custom-made or has pendants with incorporated ashes, it can take two to eight weeks before you receive the final product. Jewelers put extreme efforts and extraordinary details into crafting personalized cremation jewelry, making sure they look just how you want them to be.
Final Thoughts
Cremation jewelry is far more different than ordinary ones that you can easily buy from a shop. It holds a lot of meaning- a life once treasured, a person or pet well-loved, and unsurpassable memories. Choosing to get one must be a careful decision, and knowing these five things you need to know about cremation jewelry can help you with that.