Airtel's 5G journey started with its first open RAN (Radio Access Network) based validation test in India on the 3,500 MHz band spectrum. The initial tests came out positive with Airtel network achieving 1000 Mbps! Post the spectrum bid, Airtel launched 5G at an IMC event in Delhi on 1st October 2022. Here, the network achieved 300 Mbps speed!
Since then, the network operator has claimed to gain over 1 million 5G users in India in just 30 days! The 5G network was launched by Airtel as Airtel 5G Plus in select cities like Delhi, Bengaluru, Chennai, Varanasi, Siliguri, Mumbai, Hyderabad, and Nagpur.
Up till now, people were waiting for their telecom partners to launch 5G in India. Now the users' question is about 5G plans and their prices in India.
In this article, we will address all your questions about Airtel 5G prepaid plans, pricing, speed, compatible devices, and more.
So, let's get started.
Airtel 5G prepaid plans in India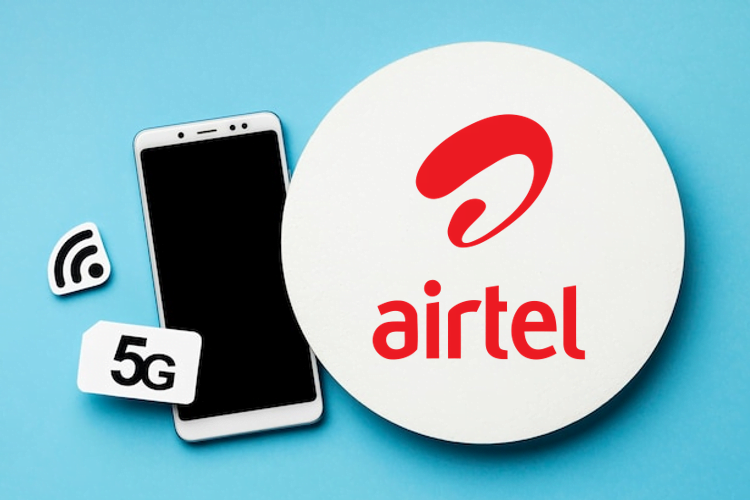 Your wait is not over yet. Airtel is yet to launch its 5G prepaid recharge plans in India. The telecom giant although has indicated that the 5G plans won't have a premium pricing. But the 5G plan prices will be on the higher end when compared to existing 4G plan prices. The 5G prices will be soon launched in India.
You must be wondering then how people are using Airtel's 5G Plus network in the aforementioned cities! Let us clear that out for you. Although Airtel is yet to launch its 5G plans, people can use and experience the superfast 5G speed on their 5G enabled and compatible phones on their existing 4G plans.
It will stay this way until the 5G rollout is complete. It is indicated by the telco that the rollout of 5G in urban India will be complete by 2024.
So, until the 5G plans are launched, users can experience this superfast network at a cheaper price for their 4G plans! Isn't that great!?
What are you waiting for then? If you are in a city where Airtel has launched 5G, start using 5G now!
What do you need to use 5G network?
Many users are still unable to use 5G even after being in 5G launch cities. There can be multiple reasons behind the same.
If you wish to use 5G, you need the following things:
A 5G enabled sim: All Airtel 4G sims are already 5G enabled. You don't need a new sim to use 5G.
5G Compatible phone: Only a few newer models of phones support 5G. You need to see if your phone model is 5G compatible or not. If not, you need to upgrade your phone.
5G ready software: While many phones are 5G compatible, they still can't use 5G because their phone's manufacturer hasn't rolled out a software update to support 5G on their devices.
Moreover, if your phone is 5G ready, you still need to go to your phone's network settings to enable it.
You need to fulfill these requisites to use 5G on your phone.
How to check if my phone is 5G ready?
If you don't want to spend hours checking online if your phone model is 5G ready or not and if your phone has the right software update, you can use the following  methods to check 5G compatibility on your phone.
Download the Airtel Thanks app.
Login with your number and open the app.
On the home screen of the app, locate this header – 5G Plus Check if your phone is 5G enabled.
Tap on it. The compatibility test will begin.
The test will first check if you are in 5G city. Second, it will check if you have a 5G compatible handset. And third, it will check if your phone has the right 5G software update. If you have all these factors in place, your phone is 5G ready.
You just need to enable it from the network settings app in your phone.
So, if you have a 4G Airtel recharge on your phone, you can experience 5G now!