If you are a startup and want to expand your business, then you must look for ways to promote your business. When it comes to marketize your business, a web platform is the best option in today's digital world. You can see the desired growth in your business with improved productivity by utilizing the various resources available on the web. Today, we will discuss the best brand building companies in Minnesota.
Best Brand Building Companies in Minnesota
---
Cazarin Interactive
Cazarin Interactive is a one-stop solution for your web-related needs. Starting from creating and designing a website to help you make it a brand, Cazarin Interactive takes care of everything. This brand-building company has over a million happy customers.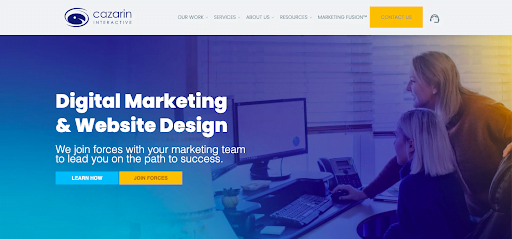 They have a dedicated team of web developers, web designers, and web marketers who help organizations reach potential customers right from the web. Irrespective of your business size, Cazarin Interactive is always there to help you out with your queries.
Services offered by Cazarin Interactive 
Brand building
Web development
Web designing
Digital marketing
Market research
Address: 
7064 E Fish Lake Road, Minneapolis, MN 55311
(763) 420-9992
Woychik Design
Woychik Design is one of the top-rated branding agencies in Minnesota. With years of experience in the field, the company has achieved expertise in the field that helps organizations see the desired success. The company is managing a team of highly qualified web marketers and developers to drive potential customers towards your website.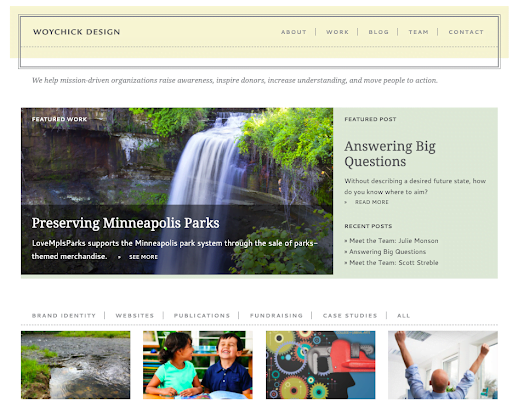 Creating a brand out of a website is crucial for every organization and Woychick Design is there to help you out with it. If you want to make your startup or a small business a brand, then you must focus on building a brand out of it by hiring a reliable branding agency, Woychick Design is the perfect solution for you.
Services offered by Woychik Design
Web branding
Web researching
Marketing Strategies
Web publications
Address: 
3717 Colfax Ave S, Minneapolis, MN 55409
Speak
Speak is the name that helps brands speak human. This brand marketing agency is known for adopting new ideas to help brands grow. They bring the reality of companies to the world that creates a never-ending bond between the company and the audiences.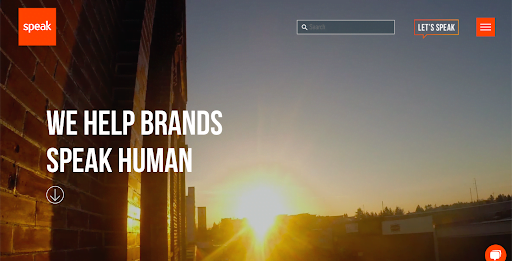 Speak is something different that you'll know once you explore their website. They simplify the business model and helps small and big organizations to attract more audiences and drive more customers. This way they help companies to grow in a competitive market.
Services offered by Speak 
Brand building
Brand marketing
Web strategies
Creating stories to share
Address:
2124 Marshall Street NE, Minneapolis, MN
Morsekode
Morsekode is a popular creative agency known for composing ideas that help brands grow. Being a dedicated brand-building company, Morsekode is managing a team of creative minds that are good at researching and creating effective strategies for an organization.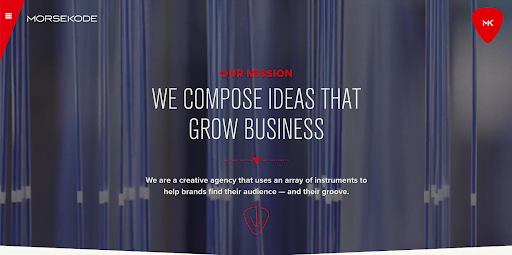 Besides this, the company is also managing designing work for an organization. The team has highly experienced web designers and marketers who help organizations create lively websites. Moreover, the company is also helping brands with creative content and other ideas to boost their overall productivity.
Services offered by Morsekode 
Brand Building
Web Marketing
Marketing strategies
Creative Content
Effective business ideas
Address:
Prospectrmarketing
If you want to grow your revenue, then Prospectrmarketing is the right solution for you. The company is helping brands attract new customers by creating effective marketing strategies. They help small organizations to become a brand with effective marketing solutions.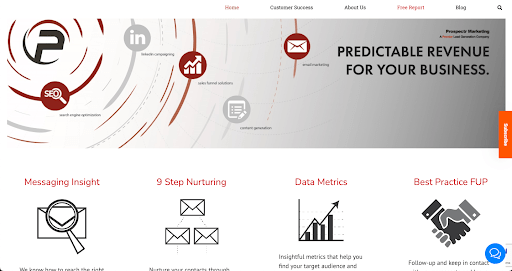 The bundled services provided by Prospectrmarketing takes care of marketing-related tasks. Even a startup can hire their services to see the desired success in a short period. Businesses can't run properly just because of the lack of new marketing strategies. One has to think out of the box to taste real success.
Services offered by Propsectrmarketing 
Brand building
Email Marketing
Web marketing
Data Metrics
Messaging Solution
Address:
Conclusion:
Brand building companies are high in demand. Starting from small enterprises to big ones, brand building helps them grow their customer base and ultimately their business model. To see the desired productivity, one has to hire a brand-building agency. Explore the above list and pick the one that suits your needs. They provide their services in the global market.