With a forest area of ​​67.83 million hectares, India is one of the most famous countries in the world covering a wide range of forest areas. India is home to many sorts of forests and diverse species of flora and fauna, ranging from bright green pine trees to deodar trees, and wildlife ranging from tigers to elephants. A trip in these lush and wide woodlands is both rejuvenating and enriching.
There is so much variety of flora and forests on this earth that one lifetime is insufficient to see it all. India's geographical location allows for a wide range of natural formations, including mountains, hills, plateaus, forests, a big coastline on both sides of the nation, deserts, waterfalls, and so on. Even the deep forests in the northeast and southwest region are home to a diverse array of animals.
Top 10 Forests in India
Here is a list of the best forests in India. To enjoy a vacation, many couples choose forests and book couple-friendly hotels. Even single tourists and adventure seekers love to spend their leisure time in these best forests in India.
#1 Sundarbans, West Bengal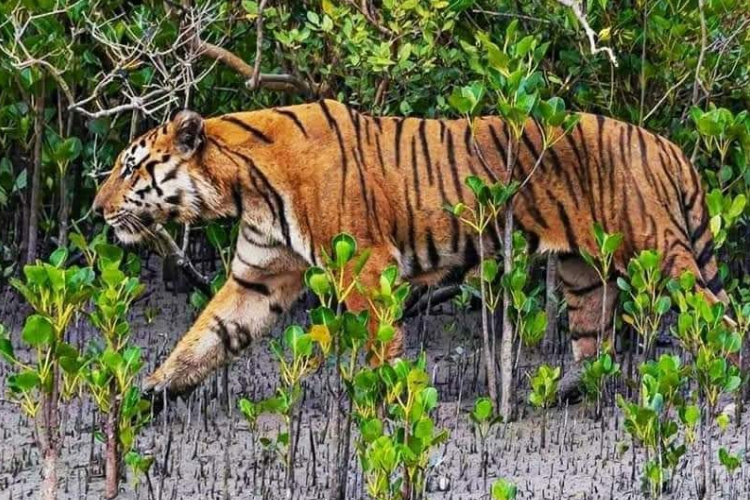 Sundarbans is often referred to as "the Bengal Tigers' home." Furthermore, it is home to the world's largest mangrove forests in India. It is a biosphere reserve that protects the country's tiger population. The forest is set between roaring rivers and picturesque estuaries, making it a must-see destination at least once in a lifetime. Sundarbans is a UNESCO World Heritage Site because of its diverse flora and fauna. The area's pristine beauty makes you feel tranquil and calm. The place's peaceful enchantment engulfs and rejuvenates to the core. It is home to the country's last great jungle, with the most Sundari trees, 400 regal Bengal tigers, and over 30,000 spotted deer. There is a diverse range of plants with medical and socioeconomic importance. Some of the primary attractions of this location include boat safaris, cruises, Nilkamal Hiron Point, and Katka views.
#2 Khasi Hills, Meghalaya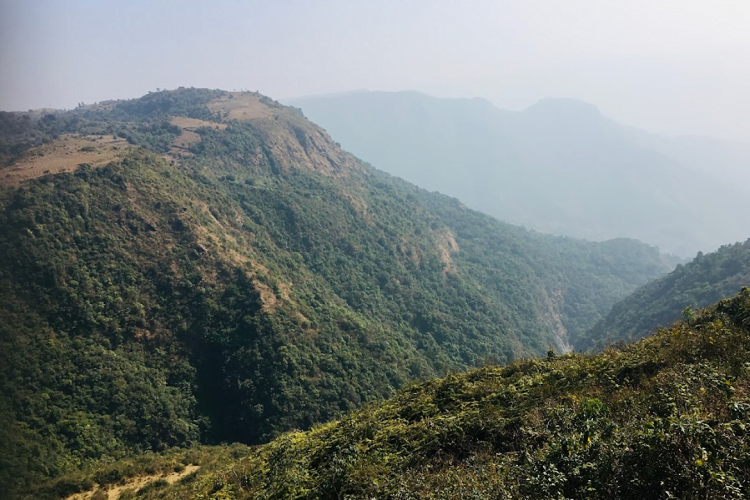 The magnificent Khasi Hills in Meghalaya is part of the ecoregion of subtropical woods. These hills are named after the Meghalaya Khasi tribe. Deep valleys and conical peaks add to the beauty of these stunning Khasi forests in India, which are surrounded by immaculate flora. The considerable amount of rainfall in this region is responsible for Meghalaya's clean and refreshing atmosphere. It is a haven for environment lovers and animal aficionados. The state's immense expanse of deciduous and semi-evergreen forests is nothing short of heavenly. The ecoregion of these forests is home to 110 animal species, including the clouded leopard, Asian elephant, sloth bear, tiger, bear macaque, and others.
#3 Jim Corbett National Park, Uttarakhand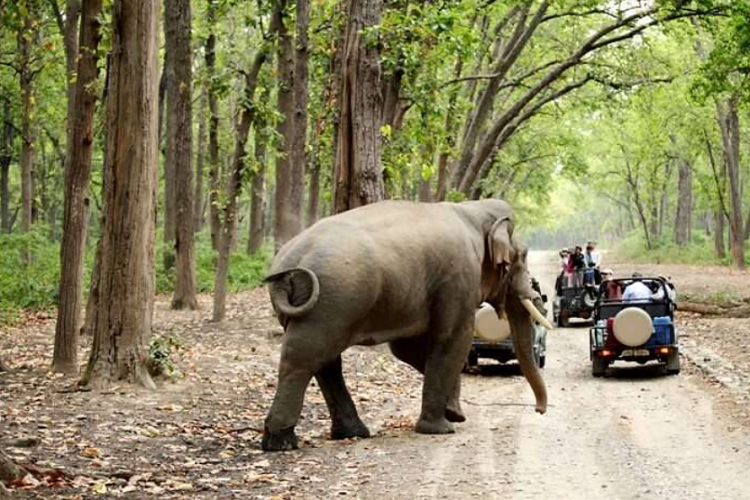 Previously, the area was known as 'Hailey National Park.' It was first constructed to safeguard the critically endangered Bengal tiger. The national park is named after 'Jim Corbett,' who played a key part in the park's establishment. It is located in the Nainital district. This park contains 488 distinct floral species as well as a diverse range of faunal species. The park covers an area of 520 square kilometres and is separated into four zones: Bijrani, Dhikala, Jhirna, and Durgadevi. Nature and animal aficionados will enjoy the stunning landscape and pure atmosphere of the location. There are state buses that run from Nainital to Ramnagar. You can also drive from Nainital to Ramnagar in your own automobile. Take a left towards Ramnagar, the nearest railway station to Jim Corbett National Park.
#4 Gir National Park, Gujarat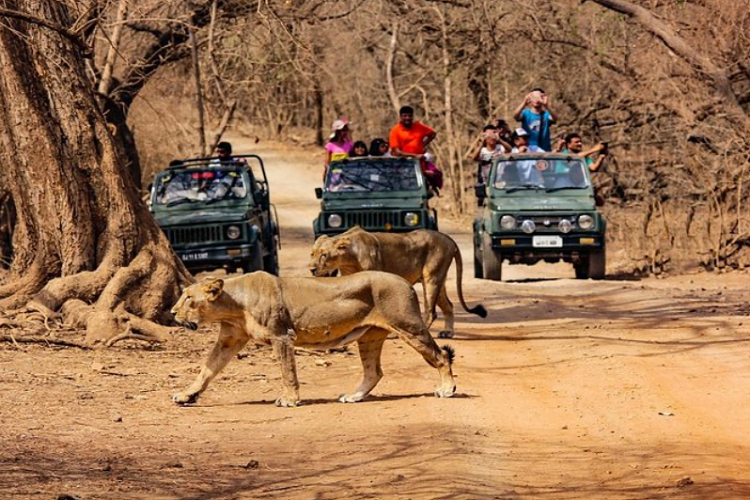 Gir National Park is home to Asiatic lions, which are critically endangered species that must be protected at all costs. Other than Asiatic lions, there are numerous other endangered animals that are protected in this park. There are a total of 2375 faunal species, including 38 species of mammals, 300 species of birds, 37 species of reptiles, and 2000 species of insects. Among the fauna are leopards, chausinghas, spotted deer, hyenas, and others. This park provides a wildlife safari within the vegetation where you may observe the wildlife up close. Gir Jungle trek is a must-see for adventure seekers. This 1000-square-kilometre park is surrounded by verdant deciduous forests and will take you on an adventure-filled ride. You can go to the largest water reserve, 'Kamleshwar Dam,' which is the forest's lifeline during droughts.
#5 Bhitarkanika Mangroves, Odisha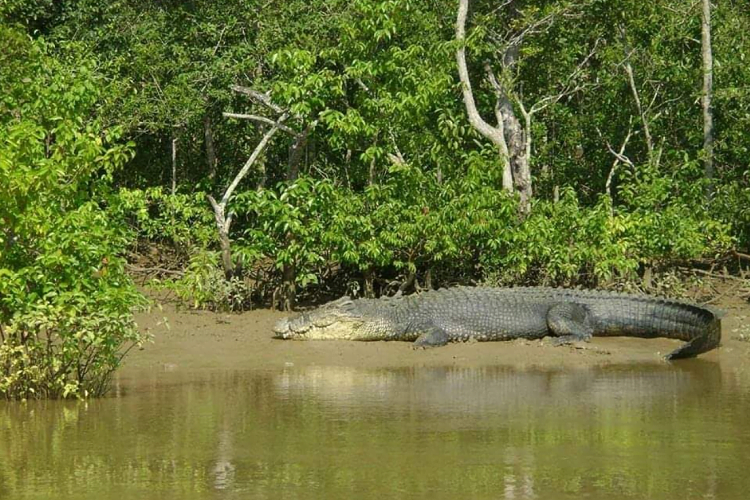 Bhitarkanika Mangroves is an Oriya name that translates to "internal beauty" ('Bhitar' means "inside" and "Kanika" means "extraordinary beauty"). It is the world's largest nesting site for the critically endangered Olive Ridley Turtle. Bhitarkanika is also a natural reserve with 55 mangrove species, 170 bird species, saltwater crocodiles, hawksbill, and leatherback turtles.
There are also Bibron's soft-shelled turtles, endangered King Cobras, and Indian King Pythons. In 1975, the Bhitarkanika mangroves were designated as a wildlife reserve. The estuarine confluence of three rivers, the Brahmin, the Baitarani, and the Patasala, is a visual treat for nature and wildlife enthusiasts.
#6 Namdapha National Park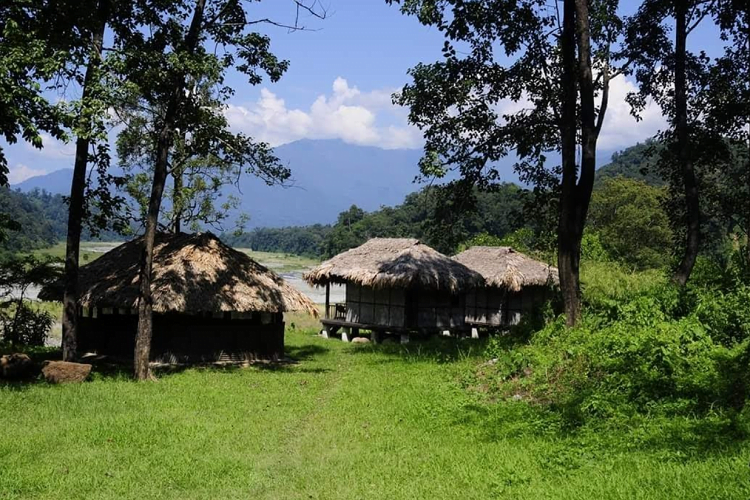 Namdapha National Park is the world's third-largest national park, spanning over 1985 square kilometres. The lovely park with wonderful foliage is so enticing that it has been dubbed "heaven on Earth." The national park is positioned between the high Mishmi Hills' Patkai and Data Bum ranges. Snow leopards, Hoolock Gibbons, Capped Langurs, Assamese Macaques, wolves, tigers, and other animals can be found. The park contains floral and faunal species, making it a notable biodiversity hotspot of the eastern Himalayas. The park contains a number of tourist attractions, including the Miao Museum, Moti Jheel, Raja Jheel, and Miao Mini Zoo. Jeep safaris are a must-do in this park, which is home to over 400 bird species.
#7 Bandipur National Park, Karnataka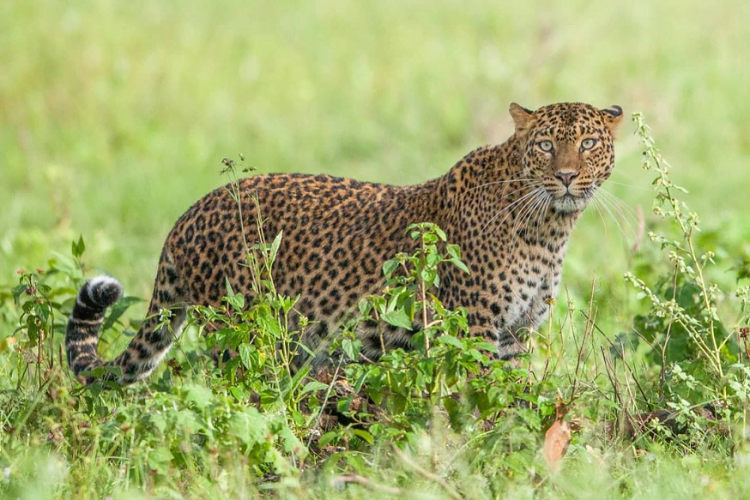 Bandipur National Park was formed as a natural reserve in 1974, and due to its abundant biodiversity and abundance of teak and sandalwood trees, Bandipur was designated as the country's biosphere reserve. The Nilgiris' stunning terrain and tremendous beauty create a quiet and serene atmosphere. It's a sight to see an array of teak, rose, sandalwood, Indian Laurel, and other exotic trees swinging in the cold breeze. The park is home to a number of endangered species, including Indian elephants, gaurs, tigers, sloth bears, muggers, Indian rock pythons, four-horned antelopes, jackals, and dholes. Sail through the forest in the most enticing Boat Safari and marvel at the park's stunning beauty. To get to the park, take the most exciting route possible by car. To get to this park, you can drive yourself or hire a taxi from Coimbatore. En route to the park, take in the refreshing and serene surroundings. Take the NH 181 to the Mysore-Ooty Road exit.
#8 Kanha National Park, Madhya Pradesh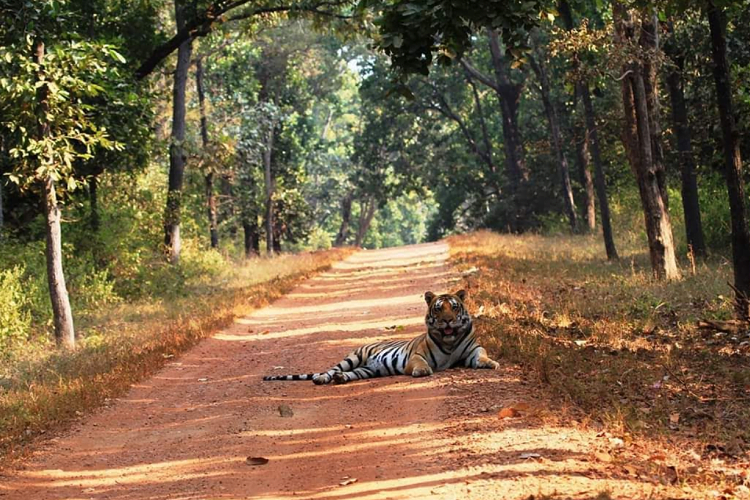 Kanha National Park was founded in 1955. Many of the endangered animals have been saved at this location. With its wide-open grass plains where you may spend some time alone and restore yourself, the park allows you to feel the wilderness. The park spans 940 kilometres and is separated into two wildlife sanctuaries: Hallon and Banjar. The park has been named one of the best in Asia for viewing the Royal Bengal Tiger and other rare animals. The enthralling and appealing nature entices you to spend a lot of time appreciating it on various jungle safaris. There are numerous businesses selling traditional handicrafts, souvenirs, and T-shirts. If you want to travel to this national park, the quickest route is from Jabalpur or Gondia, which is a 3-4 hour drive away. Take your own car or, if you prefer, rent a taxi. You can also reach Kanha National Park by taking a state bus or a private travel operator bus.
#9 Vandalur Reserve Forest, Chennai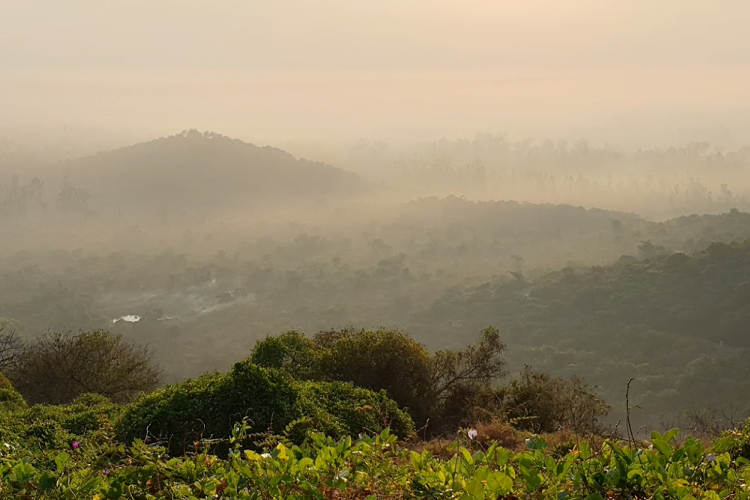 Vandalur Reserve Forest is a protected forest area in Chennai's southern region. It is roughly 30 kilometres from Chennai's city centre. If you want to spend a wonderful off-the-beaten-path vacation, this is the place to go. The Vandalur hills provide a breathtaking perspective of the surroundings while captivating visitors with their magnetic appeal. This forest is mostly made up of dry, deciduous, and dry evergreen scrub. There are 138 plant species in the area, as well as 47 mammal species, 31 reptile species, 5 amphibian species, and several birds, insect, and fish species. Vandalur is home to 46 species of rare and endangered animals. There are 63 birds in total, including an Adjutant Stork, a Macaw, a Sarus Crane, a Little Cormorant, a Yellow-wattled Lapwing, and a Pelican.
#10 Nilgiri Biosphere Reserve, Tamil Nadu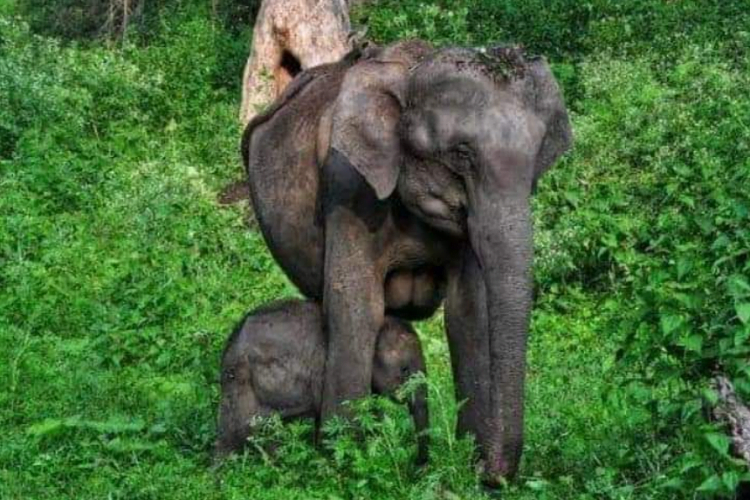 Nilgiri Biosphere Reserve is an international biosphere reserve in South India that includes sections of the Western Ghats and the Nilgiri Hills. In 2012, the reserve was designated as a UNESCO World Heritage Site. The biosphere, which comprises the national parks of Mudumalai, Mukurthi, Wayanad, and Bandipur, is 5520 square kilometres in size. This reserve has a plethora of trekking paths for you to enjoy. The majority of this biome is covered by Project Tiger and Project Elephant. This reserve's unrivalled allure is something you should see at least once in your life. At the reserve, you may have a great time with your friends and family while surrounded by green orchids and a diversity of flower species. The park contains over 3300 species of flora and 900 kinds of animals. This location's great biodiversity draws visitors from all over the world.