Dubai is a city that never sleeps, with a dazzling array of nightlife options to suit every taste and budget. Whether you want to dance the night away at a glamorous club.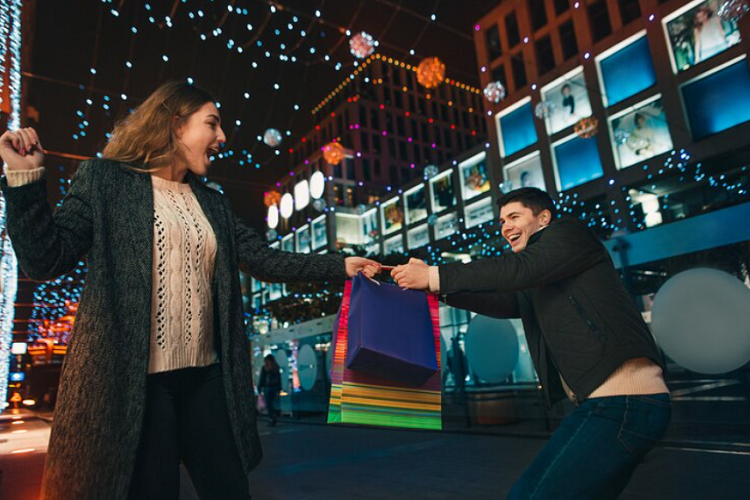 Furthermore, if you enjoy a relaxing drink at a cosy pub or watch a spectacular fountain show at the Dubai Mall, you will find something to entertain you in this vibrant metropolis.
In this article, we will help you discover the best nightlife options in Dubai, from its most popular venues to hidden gems.
In addition to this, for travelling to Dubai, we will also give you some tips on how to book your flight with Airblue, one of the leading low-cost airlines in Pakistan that offers convenient and affordable connections to Dubai.
You can easily search and book your Airblue flight online and enjoy a hassle-free travel experience with Airblue's excellent customer service and in-flight amenities. So, what are you waiting for? Read on to find out how you can make the most of your Dubai nightlife adventure with Airblue.
Fun Facts About Nightlife Options In Dubai
Dubai's nightlife offers an exciting blend of luxury and diversity. With its ultramodern skyline as a backdrop, visitors can enjoy extravagant rooftop lounges, lively beach clubs, and iconic nightclubs.
Did you know that many venues have themed nights and host international DJs? Additionally, Dubai's nightlife is not limited to traditional venues; it extends to exclusive desert parties and cultural events.
Apart from that, you can explore the city's after-dark charm and discover why Dubai's nightlife is as unique and dynamic as the city itself.
Top 5 Best Nightlife Options In Dubai
1. White Dubai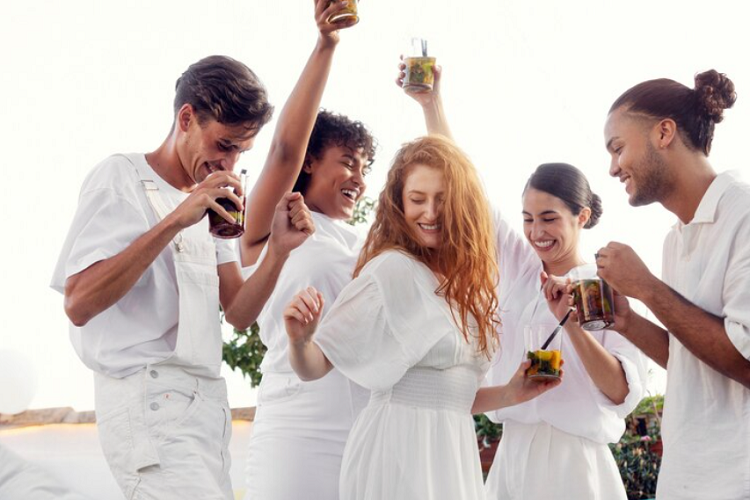 White Dubai stands as an iconic nightlife destination in the heart of the city. This rooftop nightclub is known for its energetic atmosphere and stunning views of the skyline, and it also offers a dynamic experience. White Dubai is a go-to spot for those seeking an exhilarating night out with state-of-the-art sound and light systems, international DJs, and a stylish ambience.
It consistently ranks among the top nightlife venues in the city, drawing locals and visitors alike to dance under the stars and revel in Dubai's electrifying nightlife scene.
Best Nightlife Options In White Dubai
Rooftop Dance Floor
Sky-High Lounge Areas
Signature Cocktails
International DJ Performances
Stunning Cityscape Views
2. Soho Garden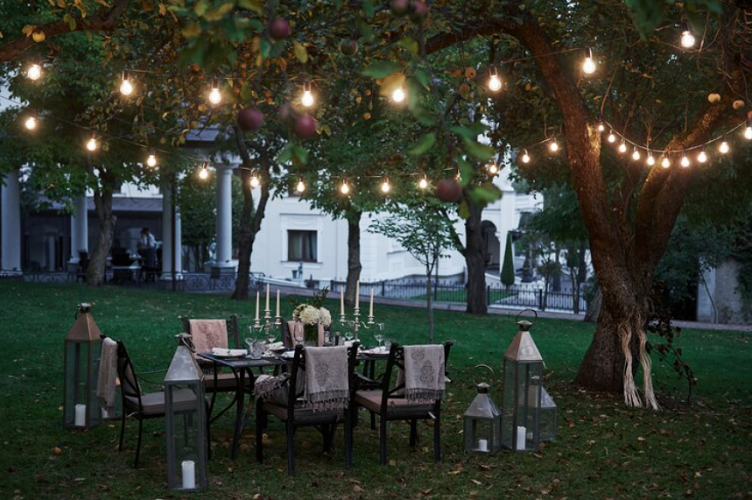 Soho Garden, a premier nightlife destination in Dubai, offers a chic and vibrant atmosphere. Nestled in the heart of the city, it seamlessly combines an elegant garden setting with a dynamic club experience.
Boasting top-notch music, international DJs, and stylish décor, Soho Garden is a favourite among those seeking a sophisticated night out.
With its diverse entertainment lineup and trendy ambience, it's a must-visit for individuals looking to immerse themselves in Dubai's contemporary and upscale nightlife scene.
Heart-Touching Nightlife Options In Soho Garden
Lush Garden Setting
Trendsetting Club Atmosphere
International DJ Performances
Stylish and Contemporary Decor
Diverse Entertainment Lineup
3. Zero Gravity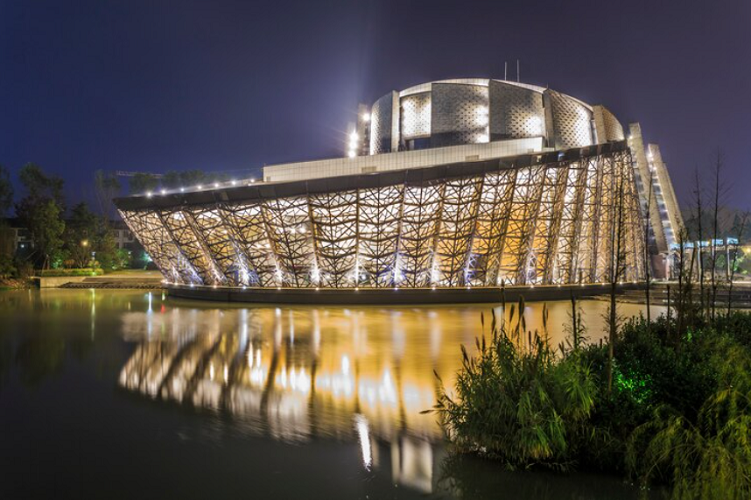 Zero Gravity is a beach club and nightlife hotspot in Dubai, offering a unique blend of relaxation and entertainment.
With its prime beachfront location, this venue provides a laid-back day atmosphere that seamlessly transitions into a lively nightlife experience.
Boasting a pristine beach, a beachfront infinity pool, and a dynamic event calendar featuring international DJs, Zero. Gravity is a go-to destination for those seeking a beachside escape with a vibrant party scene in the evenings.
Whether it's soaking up the sun or dancing under the stars, Zero Gravity captures the essence of Dubai's coastal nightlife.
Fascinating Nightlife Options In Zero Gravity
Beachfront Infinity Pool
Pristine Beach Setting
Lively Daytime Atmosphere
International DJ Performances
Dynamic Nightlife Events
4. Blue Marlin Ibiza UAE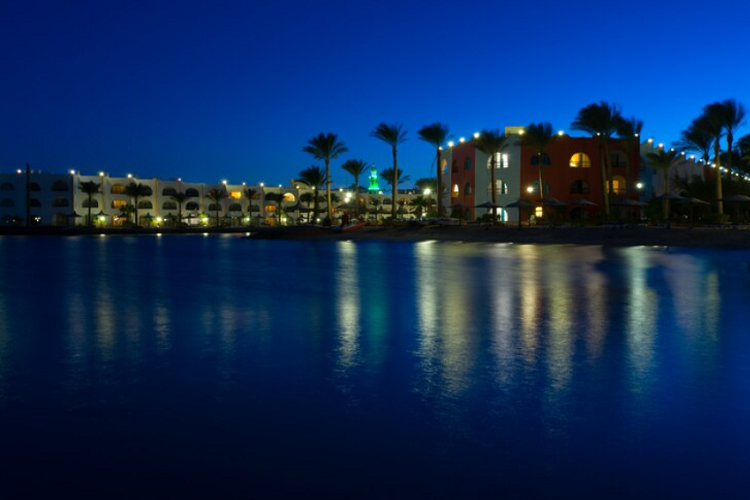 Blue Marlin Ibiza, UAE, is a premier beach club and nightlife destination in Dubai, known for its Ibiza-inspired atmosphere.
Set against the backdrop of the Arabian Gulf, it offers a stylish beach experience during the day and transforms into a high-energy nightclub at night.
With its international DJ lineups, upscale beachside setting, and chic ambience, Blue Marlin Ibiza UAE attracts a diverse crowd seeking a sophisticated and vibrant nightlife experience in the heart of Dubai.
Attractive Nightlife Options In Blue Marlin Ibiza UAE
Chic Beachfront Setting
International DJ Performances
Upscale Lounge Areas
Daytime Beach Club Vibes
Stylish Nightclub Atmosphere
5. Barasti Beach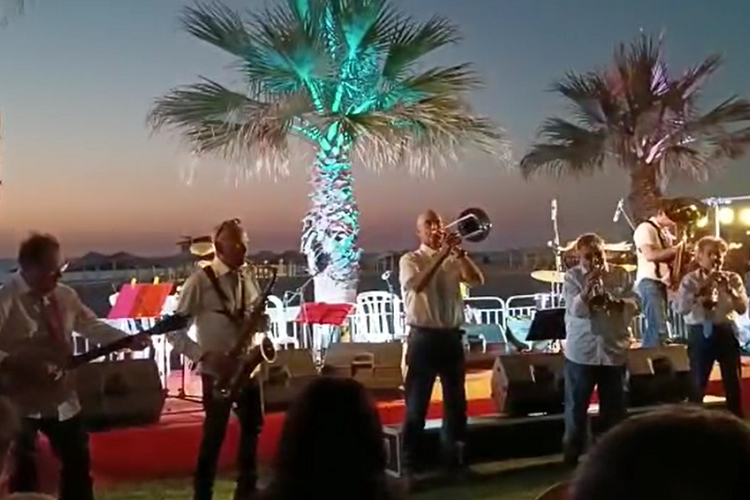 Barasti Beach is a lively beach club and bar in Dubai, offering a casual and vibrant atmosphere. Situated along the iconic Jumeirah Beach, it is a popular choice for both locals and tourists. With its relaxed beachfront setting, diverse menu, and eclectic events, Barasti provides a laid-back escape during the day and transforms into a dynamic party destination at night. Known for its diverse crowd and beachside vibe, Barasti Beach is a must-visit for those seeking a fun and unpretentious nightlife experience in the heart of Dubai.
Elegant Nightlife Options In Barasti Beach
Beachfront Vibes
Live DJ Performances
Casual Lounge Areas
Eclectic Events
Iconic Jumeirah Beach Location
Final Thought
Dubai is a city that has something for everyone, especially when it comes to nightlife. You can discover the best nightlife options in Dubai by exploring its clubs, theatres, and cafes, and have a memorable and fun-filled time.
Whether dancing at White Dubai, lounging in Soho Garden, or enjoying the beach vibes of Zero Gravity, Dubai's nightlife promises unforgettable moments.
So, dive into the lively beats, savour creative cocktails, and embrace the electric atmosphere—the best of Dubai's nightlife awaits, ensuring a memorable and exhilarating journey through the city's after-dark wonders.
Frequently Asked Questions (FAQs)
Q: How can I find the best nightlife options in Dubai?
A: Explore our guide for curated recommendations and experiences.
Q: Are these nightlife venues suitable for all ages?
A: Dubai offers a variety, with some venues being family-friendly and others catering to adults.
Q: What type of music can I expect at these nightlife spots?
A: The music varies, from international DJs to local and global genres.