With the steady rise of competition, lowered prices, and the continuous improvement of goods and services to attain the best user experience; it is getting easier for your competing businesses to focus on their core ideology; by outsourcing other activities.
You don't need all in-house experts either; for designing your graphics, creating and updating your website, or operating your social media. You can simply outsource all of these activities; in fact, you can outsource your core business as well…basically, you can outsource almost everything.
Outsourcing might seem costly if you have not done it before. However, it has more benefits than costs; i.e., it is more economical when compared with hiring, you can focus on your core business operations, you have skilled experts from around the globe to choose from, and you get to increase your in-house efficiency as your employees on their areas of expertise.
While outsourcing certainly makes your work easier and smarter, you still need to outsource smartly. You already know that you cannot outsource too just anyone. When outsourcing, you need to ensure that the third party you are contracting with is trustworthy and responsible. Likewise, you need to ensure the third party that you are an honest client.
This is why it is wise to use a website to outsource and not just outsource on your own; this will help make sure that your outsourcing goes smoothly.
Top 6 Best Outsourcing Websites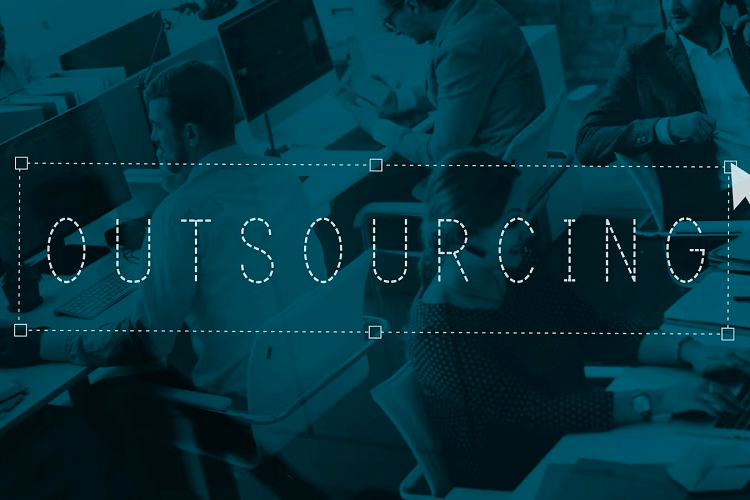 Here is a list of carefully selected outsourcing websites that go to ensure a good outsourcing experience for you:
1. Fiverr

Fiverr is the largest marketplace in the world, for hiring freelancers for projects regardless of your niche or the industry. You get access to more than a million gigs from billions of freelancing individuals and businesses; that too at prices so reasonably affordable that they are near impossible to beat.
Starting from only $5, you can choose from more than 3 million service providers in 150 categories of services by freelancers in more than 200 nations worldwide; this is the freelancers' directory.
You can work with freelancers confidently as you have the reviews and ratings left by other clients of freelancers before you to refer to. You can use these ratings and reviews to understand if the previous clients have received satisfactory services before you, and what the strong points of a particular freelancer are.
2. Upwork

A global platform for freelancing, Upwork is a place where businesses and freelancers can collaborate. Upwork has more than 2 million professional freelancers from all over the world; our service providers are in more than 100 categories of services.
Upwork allows you to post your projects along with the requirements. Then, the freelancers that match the requirements of your project and specialize in that field; are shortlisted as the likely candidates for you to choose from.
You are also given the option to search the freelancers across the website and choose them accordingly. Freelancers can view your job posting by themselves and submit their proposals to you for your approval. It is like hiring personnel but inexpensive, easier, less time-consuming, and for a specific project.
3. Freelancer

Freelancer is one of the oldest marketplaces for freelancing. On Freelancer, you have the option to either post your project as a competition and have more than a hundred entries to select from; or invite freelancers to set their bids on your project.
Freelancers can also be used as the directory of freelancing professionals; it lets you see their portfolios and connect with them directly; without having to post your projects.
4. Guru.com

Guru.com was originally founded as eMoonlighter.com in 1998; it is now one of the most popular marketplaces for freelancing.
Guru.com allows you to search, find and hire from more than 3 million freelancers from all over the world; be they developers and programmers, writers and translators, marketing and sales personnel, taxation and finance professionals, architects and engineers, designers and artists, or lawyers and legal advisors.
This platform has easy and safe options for payments that allow you to pay per task, pay per milestone, pay per hour, or pay with recurring payments.
5. PeoplePerHour

PeoplePerHour or as it is known legally People Per Hour Limited; is a company based in the UK; it operates as an online platform for connecting freelancing professionals to projects that match with businesses that are looking for expert freelancers for specific projects.
This website serves to bring together businesses and freelancing individuals to collaborate on projects under conditions that are favorable to both parties. PeoplePerHour is a trustworthy and quality platform for freelancing where you can come in contact with the workers in your locality and those that are remote outsourcers.
Through this website, you are also allowed to hire contractors and use the website for earning extra income on the side if you wish to utilize your skills and expertise in the categories listed on the website.
6. Toptal

Toptal is a freelancing website that is growing quite fast; it has the topmost 3% of the best freelancers internationally. Here, you can hire the top, most talented, and most screened designers, developers, and experts in other fields i.e., finance, UI/UX, web design, Virtual Reality, Language Processing, Consultation, management, WordPress Development, etc.
Toptal differs from most of the other freelancing platforms in this one way; here the freelancers do not have the liberty of applying to your jobs or submitting proposals for your projects. Instead, they are assigned projects deemed suitable for them by the company.
The focal point of Toptal is to provide you with only the best services without leaving any probability of connecting you with the wrong freelancing professional. This is why Toptal is slightly pricier than the other outsourcing websites. You will also need to deposit at least $500 as a mandatory fee; before they begin to search for the perfect freelancer for your project.
When to Outsource?
While you have already got the list of the best outsourcing websites; you might still be apprehensive or confused about when to outsource projects and when not to do so. While you simply outsource all of your work then sit back and relax.
If you have to take the costs and your permanent employees into consideration follow the guidelines to learn when it is best to outsource and when it is not such a great option.
When You Must Focus on Your Core Operations
Firstly, when your business needs to focus on its core operations and you feel that you do not have the time or people to focus on other tasks; that will be the time to outsource. Hiring long-term professionals for tasks and skills that are not a central part of your business can be time-consuming, expensive, and an honest waste of resources.
It also limits the growth of your business. For example, a lawyers' company does not need a full-time social media manager for their social media pages; if they hire and train one; it will only serve as a long-term waste.
When Your Business is Growing Rapidly
When your business finally takes off and things start to speed up and you feel like you could do a lot with a lot less of the workload but hiring more people would take up too much of the time you could invest elsewhere; it is time to go for outsourcing.
Hiring takes weeks and sometimes even months; honestly, aren't the series of interviews and endless resumes and cover letters tiring you out? If yes, outsourcing is perfect for you.  This will help you get your work done; within less time and with a lot more favorable result. Outsourcing is in many ways better when you want professional and expert individuals with core skillsets working on your specific tasks.
When You Need to Dedicate More Time to Your Business Strategy
Too many businesses are stuck working on working with their finances to give any time to create a custom strategy of their very own. While these businesses do know that strategy will help them achieve their goals and surpass competitions while hitting the margins; the challenge of leading small and mid-sized businesses is that you are too caught up in doing all sorts of work and strategic work gets neglected.
Outsourcing websites will help you lessen the burden off yourself and focus on the creation and strengthening of a strategy for the core operations of your business. You also get to conserve your energy as well as your precious time.
Conclusion
While outsourcing may come off as confusing, daunting, and expensive at first, hopefully by now you would have understood why outsourcing under some conditions is smarter than just doing everything by yourself and tiring yourself out. Above list of the best outsourcing websites can help you to find the right person to manage your business operations.