Playing blackjack is about more than just luck. The debate about whether blackjack is a game of chance, or a game of luck has raged for decades. It is still no closer to being settled. However, we like to think that you need a spot of luck and a great deal of skill to come away with a decent win in blackjack. Most casinos have little secrets that they don't want players to know that may help you. In this guide, we're going to run over some of them.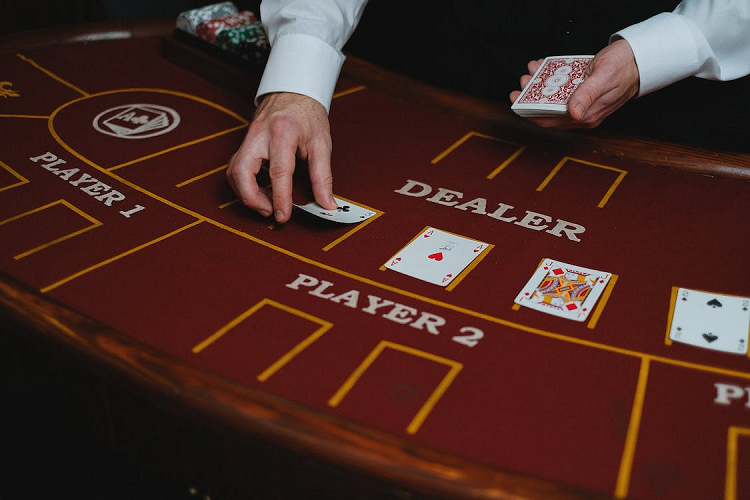 Side Bets Suck
Let's be fair here – none of these tips will guarantee a win. However, they may help you get closer to one. To begin with, let's talk about side bets – more specifically, let's talk about why you should avoid them. Side bets are disastrous for players. They have woeful probability and high house edges. It doesn't matter whether we're talking about 21+3, Perfect Pairs or even Insurance – ignore the lot.
Learn Basic Strategy and Stick With It
When you gamble online on blackjack, try to use Basic Strategy. This is a strategy chart that tells you the best move to make, based on the cards on the table. Obviously, you can't whip out a Basic Strategy chart in a real casino (you'll need to memorize it), but you can use such a device when playing online.
Pick Your Poison Carefully
There are more blackjack variants out there than you think. If the basic game is giving you a spot of trouble, you needn't worry. We're relatively sure that you'll find a variant that suits you if you scout around. Try playing the games for free to get a decent idea of the house edge, how the game works and if it is better (or worse) than the blackjack variant you are currently playing.
Don't Split 10s, Even If It Sounds Practical
We do not recommend that you split 10s under any circumstance. Yes, it may seem advantageous to split a pair of tens (since neither new hand can bust), but it is one of the worst things you can do. You already have a perfectly good twenty that can only be beaten by a blackjack. Why throw away a perfectly good win by gambling that you'll land two more tens in the pack? It simply isn't worth the risk.
Don't Use Bonuses and Promos
Almost all blackjack bonuses (and all casino promos, for that matter) will come with wagering requirements. Moreover, some casino deals come with other terms and conditions. For instance, they may say that bonuses cannot be used on blackjack games or that blackjack bets contribute differently to clearing the wagering requirements. It can take a lot longer to clear wagering requirements when betting on blackjack. If you can't use bonus funds on blackjack at all, you won't be able to clear them easily without betting on slots or something similar. Our advice is to simply stay away from bonuses when playing blackjack.