All over the world, businesses are employing a broad range of strategies to boost their brand's visibility and general performance. The advent of tools in digital marketing has simplified and increased the scope of brand advertising. Search engine optimization tools are only a few digital marketing apps and platforms that can help a business succeed.
The use of search engine optimization (SEO) software is widespread across sectors and business sizes. Several products come with a trial period that you can use before considering which one to purchase.
Improve your keyword research and search engine results rapidly with the help of top-tier SEO tools. Consider what features you need before settling on an SEO tool.
What is SEO?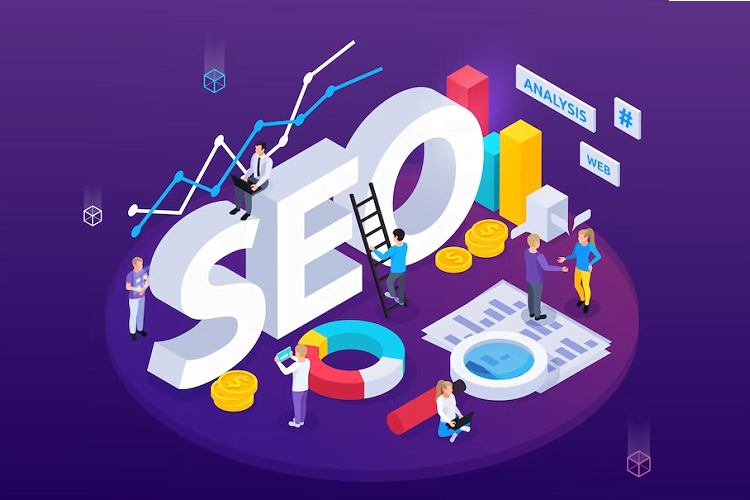 SEO or Search Engine Optimization is ensuring that your website and its content appear in search engine results, typically on Google as well as on Bing, Yahoo, and more, and bringing more visitors to your website.
Moreover, search engine optimization (SEO) is a promotion strategy that has been carried out to link your website and its material with people interested in the topic you are addressing.
SEO encompasses a wide range of activities, from discovering new keywords to writing and publishing content to establishing and maintaining links and keeping tabs on where that content ranks.
List of Top 10 Best SEO Tools
With SEO tools, they may inform you about your website's overall health and advancement and provide you with tips. In addition, SEO tools can show you where your site could be improved and point out any issues preventing it from rising on the search engine results page and receiving more traffic. Let's look at the best SEO tools that can help you optimize your website and improve search engine rankings.
SEMRush
---
If you're in the SEO industry, you've probably heard of SEMRush. It's a web-based SEO tool that monitors a domain's standing in Google's search results.
SEO professionals recognize this app for its simplicity in analyzing your results, any changes to them, and any opportunities for improvement.
When using SEMRush, you can also check the rankings of connected topics and keywords that generate traffic in the future. The Domain vs. Domain comparisons in this SEO software is highly popular and widely used.
This unique feature allows you to quickly compare your website to your competitors and find recommendations on improving your website's performance.
Google Search Console
---
Google Search Console reveals the search keywords that led users to your website. It includes search views, interactions, and click-through rates. It is one of the few SEO tools for websites that are free.
Google Search Console lets you keep an eye on and keep track of your website's SERP activity. (Search Engine Result Page). The word "webmaster" had been inappropriate. This SEO tool applies to more than only websites.
We can see the overall ranking of phrases with this useful instrument. Make use of code for verification. Google Analytics is another search engine you can use to submit your website to. Google's search results can be accessed without signing up for Search Console. You can control how your site is indexed and presented with this account.
Google Search Console emphasizes search and optimization. Therefore, Search Console can assist you in optimizing your website for Google search results by revealing how Google and its users view your website.
The interface of Google Search Console offers several of the tool's most helpful information. Therefore, SEOs and marketers want only routinely examine the interface.
Answer The Public
---
Answer The Public is referred to as a keyword research app. This tool pulls information from search engines to develop keyword ideas and questionnaires related to the user's search inquiries or subjects. The information is then shown to the person in a graphic format, making it easier to understand.
You are eligible for one free search every twenty-four hours if you are not logged in. However, if you sign up for its free subscription, you will be granted access to three free daily inquiries. Also, there are several different subscription choices to choose from.
Ahrefs
---
Ahrefs is a highly recommended and effective online SEO tools. Simply put, it is a tool for link research that digital marketers love to use globally. It is one of the top website crawlers in the world after Google. Aside from that, Ahrefs is a well-known SEO analysis and backlinks analysis tool.
SEO professionals are continually raving about Ahref's Site Audit function. Users have rated it as the top SEO research software available. Its vast database, constantly-updated size, and massive number of active connections set it apart from the crowd of comparable services.
The main advantage of using this online SEO tool is that it determines the specific area of your website that needs to be improved to determine the best possible position for your site.
Google Analytics
---
Google Analytics is an online SEO tool that is as essential to an online advertiser as oxygen is to a human being, according to search engine optimization (SEO) specialists. They need it so much they can't function properly without it. That's why anyone who still needs to start using Google Analytics must get started as soon as possible.
There is no other data source compared to Google Analytics regarding the content and depth of its information. Since we currently exist in a Google-dominated age, this is also significant.
The best part of using Google Analytics is that you can only avoid it if you try. Simply put, it is the backbone of all the essential, virtual, and usable information about site users, traffic, and more.
Ubersuggest
---
In the SEO world, Neil Patel is known for creating Ubersuggest, an online utility. For the most part, it functions as a phrase detector, displaying the highest-ranking SERPs for a given term and providing insight into the user's purpose when searching. As such, it serves as a comprehensive SEO platform. It's made to enable you to dominate search engine optimization.
Whether you're looking for short or long-tail phrases, Ubersuggest can help you find the right terms for your website by providing thousands of suggestions.
As previously stated, a significant part of SEO success is knowing what you are doing, what your competitors are doing, and how you can modify your strategy to take advantage of market gaps.
Ubersuggest's brief contains the following metrics: search traffic, competition, CPC, and periodic trends. All of this may be a lot, but it isn't. According to SEO experts, Ubersuggest is very straightforward to use. They also claim it is excellent for both paid and organic SEO.
WooRank
---
WooRank is another helpful Chrome add-on that provides insight into the health of any website you visit. You can request a fast examination from WooRank if a website doesn't already have a score.
WooRank is an SEO analysis tool that rates websites on important SEO metrics like keyword efficiency and content structure and illustrates any issues it detects. The message also highlights your positive qualities.
Also, its add-on highlights your header, tags, links, and so on. It also affects your content's search engine optimization. It hides every ground that other software tools don't evaluate, such as accessibility and mobile efficiency, and breaks down your performance accordingly.
Moreover, it's a full-featured supplement that can also be used to spy on the competition.
Majestic
---
An inventive link intelligence map that powers Majestic will make it easier for you to comprehend where your website is located online. Backlink History Checker, Site Explorer, and Search Explorer are available through Majestic to enable you understand where your website fits in the grand scheme. In the case of link development, it can help you see the forest for the trees and make the necessary changes to your website.
Majestic also checks many links and gives you a "topical trust flow", showing how close you are to well-known people in your field. In addition, its algorithms search through websites, including those of rivals, providing you with valuable intelligence for strategy development. And unlike other purchased SEO tools, it won't break the bank, allowing you to stick to your advertising spending plan.
Moz Pro
---
The fact that Moz Pro is an all-in-one package that integrates several different capabilities contributes to the widespread acknowledgment it receives as one of the best SEO tools. Moz Pro offers many tools that can improve your strategies, and it does so particularly well for businesses of any size.
It emphasizes various phases of SEO, from indexing to keyword research, and is adept at tracking your campaign's progress. Moz Pro provides a remarkable view of both local and nationwide visibility.
You can use the data provided in the reports to apply genuine suggestions, connecting possibilities, and quality checks.
HubSpot
---
To rank higher in search results and see a rise in sales, HubSpot provides a full suite of search engine optimization and content marketing tools.
The SEO features of HubSpot are integrated with the content planning tool. With that, you can quickly identify and prioritize the most critical issues for your business and customers. If your customer has a specialized field and you must write about it, this combination can help you find relevant terms.
Since HubSpot's SEO tools work with other Conversion Rate Optimization (CRO) tools like landing pages, A/B testing, conversational agents, and calls-to-action, you can focus on increasing both your clients' macro and micro conversion rates. In addition to an extensive SEO resource library, HubSpot offers free SEO seminars for marketers and business owners.
Why Businesses Should Use SEO Tools?
Improving your content for search engines is essential to reach your intended audience and having them engage with and share your work. Even the most well-designed website will fail if it fails to receive sufficient users. SEO is crucial if you want your website seen by as many people as possible, increasing your chances of making a sale.
Surfing the web and search engine optimization go hand in hand. Search engine optimization (SEO) services can help millions of companies increase online visibility and maintain a competitive edge.
Companies of all sizes use tools for search engine optimization. Put another way, better business results can be attained through SEO tools because of the positive effect of increased website traffic on income generation. Having them is crucial for any business that wants to grow its customer base and build a user-friendly website.
Final Thoughts
Spend time exploring the options before committing to an SEO tool to maximize your efforts within your budget constraints.
Due to the dynamic nature of SEO and the fact that Google doesn't always provide advance notice of algorithm updates, this isn't a category of marketing that can be established and forgotten. So you must keep an eye on your search results and be diligent about improving your content's readability and SEO.
Furthermore, remember that promoting content is still necessary even though it does not affect your site's position in search engine results.
Every piece of search-engine-optimized content is a potential customer's first impression of your company. Therefore, you must ensure they have a positive one by paying close attention to matters like the aesthetically pleasing style and user experience when they click through.