Building a firm is complex and labor-intensive, especially in terms of growth. It includes overseeing how your business operates, managing the organization and finances, and promoting the brand, services, or products that lead to the conversion of leads into sales.
Since technology is integrated into everything new, everyday tasks are becoming easier. Apart from marketing your brand along with traditional posters, billboards, and TV and radio ad placements,  now you have new opportunities and can take advantage of digital marketing.
Your firm must use digital marketing to prosper. A website is a crucial base for your online presence, alongside several other online strategies like email marketing or social media marketing.
An online presence is insufficient. When there is a market as large as the internet, you cannot wait for people to discover it. You need to convince them to take notice. SEO is useful in this situation.
But what exactly is SEO, and why should your website use it? Can it aid in your company's expansion? In this article, we'll talk about how SEO can help your company succeed.
What is SEO?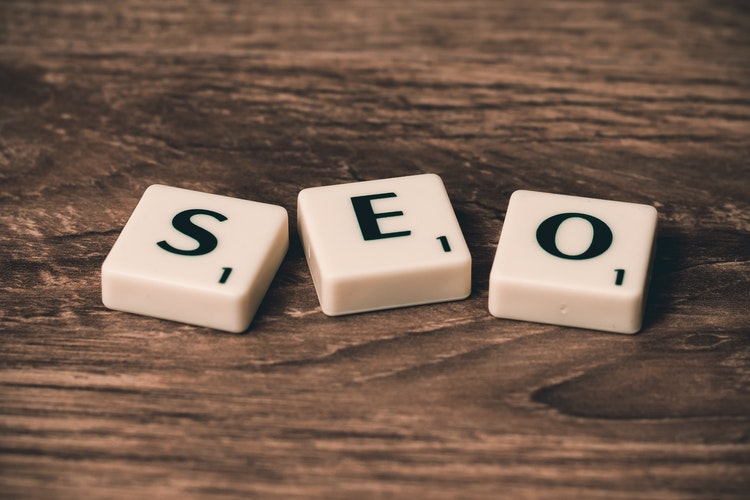 Search engine optimization, or SEO is a marketing tactic for putting your business in front of the billions of consumers that conduct daily online searches using search engines like Google and Bing. In recent years, this area of digital marketing has experienced rapid growth.
Furthermore, SEO allows you to take advantage of search engines' marketing potential without paying for advertisements, even if search engines like Google provide paid advertising options.
A process called search engine optimization makes it possible for search engines to find your website. It can assist your website in achieving high rankings in search engine results and organically expand your internet presence.
Through the use of keywords and phrases associated with your company, goods, or services, SEO can assist in making your website stand out among a sea of rival websites. It is a method that is seen to be a crucial instrument for increasing your company's online visibility. While this approach isn't straightforward, it's one of the most valuable techniques.
How Will SEO Affect Companies?
The correct response is that it does not affect your business if you don't do well in search results. SEO has a huge effect. You miss out on 3.5 billion opportunities every single day. However, if your website is well-placed in search results, the impact might be significant. Your website may be receiving thousands of extra visitors each month. Your website may generate hundreds more monthly leads if it effectively turns visitors into leads. This is how SEO impacts your business.
What Is The Goal Of SEO?
Most businesses utilize SEO to obtain leads from search engines by
The growth of organic traffic
The improvement of keyword ranks
Getting more keyword rankings
You need organic traffic if you want to generate leads. Additionally, you must rank well for the terms your target audience uses to find you on the internet.
Conversely, the more terms you rank for, the more space you occupy on Google. Furthermore, your website's chances of being found increase the more space you take up. And (theoretically) the more leads your company receives, the more frequently individuals visit your website.
What Effects Does SEO Have Over The Long Term On Businesses?
Long-lasting and having an impact on many areas of your organization, SEO. Numerous advantages of hiring SEO professionals can help your company continue to expand in the future.
Several long-term SEO effects for your company are listed below:
1. A Rise In Traffic
One of the critical effects of SEO is increased website traffic. You boost visitors to your website as a result of higher rankings. Adherence to SEO best practices may optimize your site to rank higher in search results.
Not to add, SEO helps you attract more targeted visitors to your website. You know, the folks who search for your phrases are probably interested in your goods or services because you're optimizing for relevant key terms.
2. An Improved Brand Awareness
Along with increasing traffic, you may also increase brand awareness. If you are near the top of the search results, more people are likely to view your listings. They will become acquainted with your company even if they choose not to click on them.
Brand familiarity is essential since it can eventually help you generate leads. When making a conversion, people frequently go towards brands they are familiar with.
3. Saved Money On Marketing
You want to maximize your marketing budget while advertising your company online to bring in the most leads and revenues. You should invest in tactics that will save money and increase your company's sales.
Saving money on marketing is one of SEO's most important advantages. Because SEO creates high-quality leads, your company sees a higher return on investment (ROI). Because of this strategy's high cost-effectiveness, your marketing budget is stretched further.
SEO vs. Alternative Tactics: Comparison Of The Long-Term Effects
We've talked about how SEO impacts businesses, but how does it compare to other strategies? Your business has access to a wide range of conventional and digital marketing strategies. What, then, makes SEO a superior choice in the long run?
1. SEO Is More Durable.
SEO is a more long-term marketing tactic than other marketing methods. For instance, if you place a billboard or run a radio ad, the advertisement will only be seen if you run it. People won't see your advertisement when it has run its course. It will no longer be seen when you stop running a PPC or social media advertisement.
A page or piece of content that you publish stays online indefinitely. Although you'll need to optimize it to maintain its rating regularly, your content will always be available and act as an advertisement for your company. With SEO, that's not the case.
2. Create A Strong Brand
When consumers start to trust your brand, your reputation improves, raising the brand's worth. It is essential to the success of your business. Through SEO, you may increase the value of your brand, which opens up additional potential for you to attract new clients in your target market.
3. SEO Generates More Qualified Leads.
One benefit of optimizing for search engines like Google is that your audience will be more significant. You may reach many individuals with Google, which over one billion people use monthly. In addition to having a long lifespan, SEO eventually enables you to reach more qualified leads.
As you maintain your ranking, you gradually attract more relevant traffic to your website. Unlike traditional marketing strategies, you are not constrained to a particular area.
SEO is also more focused than conventional marketing strategies. Your listings will be seen by leads looking for your products or services when they show in search results.
With conventional marketing techniques, you advertise to consumers who may or may not be interested. As a result of appealing to a less sophisticated audience, you're not generating as many qualified leads for your company. Not to mention that you won't cause any traffic for your ads after they have finished airing.
4. SEO Generates More Significant Income
Cost-effectiveness is one of the most critical long-term SEO effects you'll encounter. Since SEO targets particular queries, your money should go toward attracting prospects most interested in your goods or services.
Traditional marketing strategies, as we already indicated, lack precise targeting. You wind up spending money on plenty of people who never come into your store or might not be interested in what you offer.
As a result, SEO will help you reach more customers who are more interested in your business, which will help you make more money over time. Cost-effectiveness is one of the most important long-term SEO effects you'll encounter. Since SEO targets particular queries, your money should go toward attracting prospects who are most interested in your goods or services.
5. Produces Results That Last
Many firms' SEO efforts fail because they become impatient while waiting for results. It is common for people to give up and switch to another campaign after failing.
You should know that SEO requires effort and is not a quick fix. SEO is a gradual process, unlike other marketing strategies where you can see results immediately. Your online exposure and presence can persist for months or even years after establishing momentum. You'll get more outcomes if you put more effort into it.
Here's What It All Boils Down To
Search engine optimization is a complex process. It's not as simple as launching a website or clicking a button. It calls for more. Your website should continually be optimized and marketed. This implies allowing leads, sales, and traffic to elude you. You are squandering your best opportunity to increase website traffic if you do not invest in SEO. Take advantage of the SEO effect.
You will need effort, patience, and hard work to improve your SEO. Even though you might not see results immediately, it will work wonders for your website and your long-lasting brand if done correctly.