In the era where time is more important than money or should we say the better one utilizes time, the better the person earns, it is essential to understand this vitality of time.  Evolving business models need better time management, and most organizations have already started to utilize different time tracking software and technologies for time management.
The time tracking software is used by the management and employers to keep a record of their workers' billable hours, payroll, and operations. These tools utilize time spent on different assigned tasks to automatically generate payrolls and client invoices.
Such tools are also effective in providing insights to organizations about cost and time saving and planning better budgets.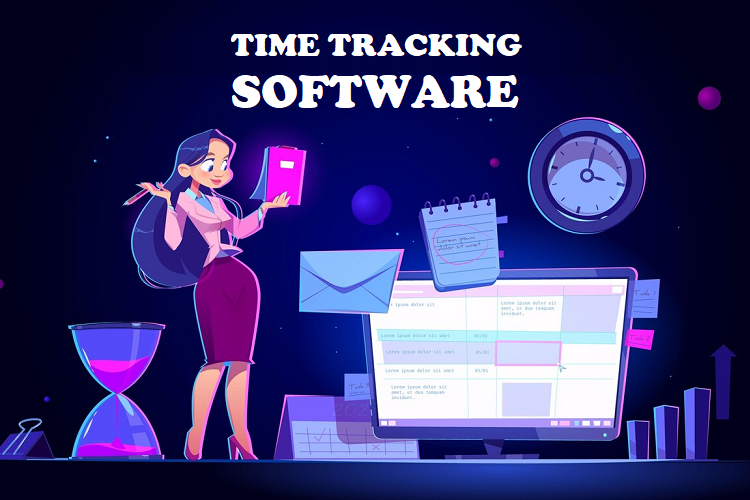 12 Best Time Tracking Software of 2023
As time tracking software is going to play a critical role in running businesses in 2023, let us find the 10 Best time tracking software of 2023 and compare them to find the finest one.
1. Toggl
Toggl is one of the best time tracking software solutions available today. It's designed to help businesses and individuals track their work hours, manage projects, and measure productivity. With its intuitive interface and powerful features, Toggl makes it easy to monitor your team's progress in real-time so you can make better decisions quickly.
One of the key benefits of using Toggl is that it enables users to accurately track how much time they spend on specific tasks or activities throughout a day or week. This helps them stay focused on what matters most while also allowing them to identify areas where they could be more efficient with their time management skills. Plus, by always having this information readily available, managers can ensure that everyone is working towards common goals without wasting any valuable resources along the way.
Another great feature offered by Toggl is its ability to generate detailed reports based on user activity data collected over a period – such as daily/weekly/monthly summaries for each person or project involved in an organization's operations. These reports provide invaluable insights into how well employees are utilizing their allotted work hours which can then be used for further optimization purposes down the line if needed.
Additionally, these comprehensive overviews allow employers and supervisors alike to get an accurate read on employee performance levels across multiple departments within a company structure too!
2. Clockify
Clockify, the most suitable time tracking software for hybrid work mode, comes with features such as time and attendance tracking. The reason for calling it most suitable for managing hybridly functioning employees is that it has an onsite kiosk that stores employees' attendance. Additionally, the employees functioning off-site can mark attendance with their mobile phones, laptops, tablets, or computer devices.
Clockify provides four different paid versions for users supporting both on-site and virtual users. It has features such as an integrated client billing tool that makes it a perfect fit for companies charging clients on a project basis.
It is suitable employee time tracking software for small business owners and managers hiring freelancers. The features like performance reporting, assignment scheduling, and employee time tracking software help to stay ahead of its competitors.
By providing an unlimited work time tracker on paid plans, Clockify enables teams to access real-time messaging. Also,  the two versions of Clockify, Pro and Exclusive provide GPS tracking of the employees. The software also provides functions like activity tracking and monitoring web application usage in addition to unlimited employee time tracking for free.
3. Harvest
Harvest is one of the best time tracking software solutions on the market. It has a range of features that make it an ideal choice for businesses and freelancers alike. With Harvest, you can easily track time spent on projects, manage invoices and payments, generate reports to analyze your team's performance, and even integrate with other popular applications like QuickBooks or Slack.
For those who need to keep tabs on their employees' hours worked each day or week, Harvest offers an intuitive dashboard that makes it easy to monitor everyone's progress in real-time from any device. The app also allows managers to set up automatic reminders for when timesheets are due, so they don't have to worry about chasing down employees every month or quarter for updates – making payroll processing much simpler!
Additionally, users can create custom tags which allow them to organize their data into meaningful categories such as client name/project type/etc., allowing them greater insight into how work is being completed throughout their organization (or freelance gigs).
For businesses looking for more than just basic time tracking capabilities – Harvest provides advanced options such as project budgeting tools & sophisticated analytics reporting. So, you always know where your money is going & what tasks are taking up too much (or too little) of your team's resources at any given moment.
To make sure deadlines are met without overspending budgets unnecessarily. Plus, if needed there's a mobile version available which lets users input information while away from the office – perfect when traveling between meetings!
4. RescueTime
RescueTime is a powerful time tracking software that helps you stay productive and organized. It tracks how much time you spend on various activities, allowing you to see where your day goes and identify areas of improvement. With RescueTime, users can easily monitor their daily workflows, set goals for themselves, measure progress towards those goals over time and get insights into their productivity habits.
The app's features are designed to help users stay focused on the tasks that matter most by blocking distracting websites like Facebook or Twitter when necessary.
Additionally, it provides detailed reports so users can track what they're spending their time on throughout the day or week to make better decisions about how they use it going forward.
The software also includes an "Activity Summary" section which displays data about total hours worked each day as well as an overall productivity score based on user-defined categories such as "productive" vs "distracting".
This makes RescueTime one of the best tools for individuals looking for ways to improve their workflow management skills while staying productive in today's digital world! Not only does this tool provide valuable insight into individual performance but teams can also benefit from its features too – managers have access to team usage data which allows them keep tabs on employee performance with ease!
All in all, RescueTime is a great choice if you're looking for a comprehensive solution that will help boost your efficiency levels while keeping distractions at bay – giving yourself more freedom & control over your own schedule!
5. QuickBooks Time
QuickBooks is the best time tracking software for mobile workers. The software has features such as timesheets for employers where every employee feeds their work hours along with the allocated time for each task performed on a particular day.
These timesheets can also be accessed via mobile phones, even with wifi or other connections. It is an innovative employee time tracking app for streamlining payroll and saving money by reducing payroll costs by making payroll fast.
The software provides free 24/7 customer support over the phone and online to its customers. Features like a timesheet, mobile app, time kiosk, GPS time tracker, and project tracker attract organizations.
Although there is GPS tracking of employees in QuickBooks, this tracking is only for work hours and no employee's live location is tracked by this software. The QuickBooks timesheet feature is accessible on multiple operating systems such as Android, and iOS, and can be used on phones, laptops, tablets, and computer systems.
QuickBooks Workforce Mobile app enables employees to clock in and clock out their work hours easily and without any wifi or other network connection. And, it tracks locations only during their clock-in and clock-out timings.
The software has different packages for organizations starting from $8 per user per month at a $20 base price. Also, users can opt for QuickBooks 30 30-day free trial to better analyze its pros and cons.
6. ClockShark
Best suitable for small businesses to mid-sized businesses, especially construction and field services, ClockShark has three different clock-in methods such as kiosks, face recognition, and mobile apps.
The software comes with different crucial features for the users such as a robust Kanban and Gantt, innovative billing and invoicing features, and easy commenting on tasks for smooth collaboration. It also provides unlimited billing and invoicing to the clients. However, the software can be expensive for some users and it only provides limited users in the basic plan.
The software's timesheet enables users to quickly finish their jobs and get fast payments. The employees can easily mark their clock in and out the timing with a single tap. This timesheet data is utilized by the employers to prepare payroll.
Other than tracking time, this software also helps in automating daily admin related tasks. Also, it is easy to integrate with other software like Sage 100, Paychex and others. With the built-in GPS feature, employers can track their employees real-time location during the work hours. It does so even without an internet connection. Employers can also change shifts easily  by using the drag-and-drop schedule editor feature of the software.
7. Paymo
Paymo is an ideal invoicing and billing solution for businesses. It comes with features such as tracking the work hours of the employees, keeping track of their activities for instance, what tasks they are completing, and generating invoices easily.
The primary focus of the software is tracking time and generating invoices for different clients. The bills are generated on the basis of the software's record as it stores start and end dates for every task along with their description, expected hours to complete, billing time, and estimated price. Also, generating an invoice is automatic when the task is completed.
Although the software has a basic plan available free of cost for the clients to access features such as a live task timer to track the actual progress of employees and send them reminders and alerts, one needs to bus higher-level plans. Employers can also use Paymo's comprehensive time reports elaborating on the time consumed on different tasks and supporting them to calculate employees' efficiencies.
The features like Gantt charts make the software more attractive as they are very helpful in planning, scheduling, and monitoring every minute detail of different projects. This time tracking software for employees is the most suitable for tracking hours, keeping tabs on tasks, and generating invoices comfortably.
8. TimeCamp
The time tracking software is the most ideal for monitoring freelancers and employers on a contract basis. This software helps employees improve their productivity as they can track their time expenditure on various tasks and projects. The software also keeps track of employees' application usage and website visits. This helps in time management in businesses.
Employers can track their employees by using Time Camp software using their desktops or mobile phones both Android and iOS-operated. This software creates comprehensive attendance reports to display every employee's tenure clearly and track the number of days devoted by everyone to work.
Tracking is available project-wise, client-wise, and time-wise on this software. The most crucial feature of this software is that it can easily integrate with other accounting software such as Quickbooks, Xero, and others for better invoice generation and budgeting.
Last but not least, we called Time Camp, the best time tracking software for contract workers and freelancers as this software uses different methods to identify trends of such employees functioning and helps in providing them insights on improving their productivity.
9. Deputy
The software has a unique feature of a central dashboard with color code marking, this feature allows employers to mark the tasks completed and pending by the employees. Its feature of easily assigning tasks and tracking task performance enables teams to boost their productivity.
The software has a time clock app for managers to have insights on where employees are actually on to know the ideal coverage, also this helps them to find replacements if needed. The presence of a shift scheduling tool also lets managers easily change the shifts of the employees.
This time tracking software is the most suitable for businesses that need regular compliance with different labor laws and other regulations. Tracking break times, finding who takes more idle time, and calculating productivity is simple with this software. Assigning tasks to the employees along with a checklist is very easy with Deputy time tracker software. This is also helpful in meeting deadlines and monitoring projects.
One can try and test the features of this software with its 31-day free trial. Also, the software's package starts with only $4.90 per user per month.
10. Toggl Track
Earlier known as Toggl, Toggl Track, is an effective time tracking software that is the most popular for its generous free plans. Since its free plans are comprehensive, it is the most ideal time tracking software for freelancers, small businesses, and sole entrepreneurs who are looking for cost-effective time management solutions.
The basic plan of the software which is available for free includes features such as a timeline, auto tracker detecting the idle time of the employees, a tracker to detect off-line timing, and produces weekly reports for the employers. Also, there is no limitation on the number of projects one can create or the number of clients one can manage using the software.
However, not everything comes for free. Some of the premium features like calendar integration, project templates, audits for time tracking, and priority support are only available on the paid version of this software.
In addition to its free basic plan, the software is also easy to use and does everything on its own once the user turns it on. As soon as you turn off the timing session, the amount of time worked gets automatically saved on your systems.
11. TrackingTime
If you are finding an ideal time tracking system for a small team, TrackingTime is the most suitable as it is best known for managing time and tasks effectively for small teams.
This is a web-based time tracking software that manages projects and promotes easy collaboration between team members. This software allows easy and real-time tracking of working hours to organize projects, clients, and tasks.
The software allows you to easily identify what work is currently being done by your teammates and how much work is completed. One can also categorize working hours as billable and non-billable which makes generating invoices easy for different clients.
Employers can access the clock in and out time of their employees using their software on their mobile devices using the TrackingTime app or Microsoft Teams etc.
12. Time Doctor
This time tracking software is the best known for monitoring employee productivity. The cloud-based employee time tracker best tracks employee productivity and monitors their task completion. This software also analyzes employees time management and alerts employers when employees waste time.
Employers also get an additional feature to set alerts and reminders to boost employee productivity of their employees and set limits on their idle time. When this feature is enabled, the employees get alerts for exceeding idle time.
Besides alerting employees for excess idle time, employees can also monitor their computer screens with the regular capturing of screenshots on Time Doctor. They can also monitor their website activities and identify the reason for employees' decreasing productivity. Organizations can also access daily and weekly reports on employee activity which are useful for time management and business planning.
Wrap Up
After this deep analysis of the 10 best time tracking software of the year, it gets simple to choose an ideal time tracking software for your organization. One can compare these 10 time tracking software for employee and can also try their free plans for better analysis.
One should find the work time tracker that aligns the best with their organization's working style and timings for getting the maximum benefits.
Engaging with efficient time tracking software will surely help your business plan better, manage time and tasks effectively, and meet deadlines. All these will improve productivity and attract more business and success to your organization.