Today, businesses use various techniques to stand out as brands and deliver messages to their target audience. One technique they use is making videos. A company can tell a story about its brand, market its goods, and even entertain its target audience through a video. Video production companies exist to help you develop the right videos for your needs and target audience, factoring in quality.
However, the selection process of the right video production company isn't always easy. The complexity arises due to the many production companies available.
How to Choose a Video Production Company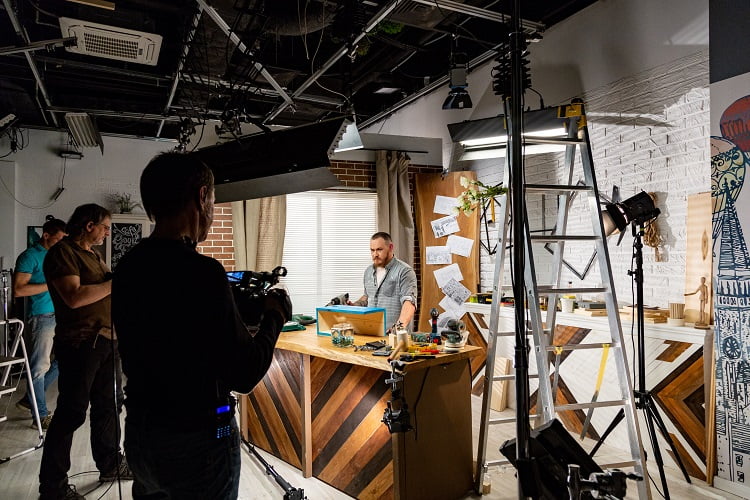 How will you ensure you choose the right company for your video production needs? This article will assist you by shedding light on aspects you need to consider during selection, so read on.
1. Assess Capability
Capability, in this context, refers to the ability of a video production company to meet your video needs regarding quality and quantity. Video production isn't a one-two-three process. It's often time-consuming and requires various technologies.
The equipment used by the production company determines the quality of your videos. The latest technologies in this industry have better features and make quality videos than old technologies. Therefore, it'd help to ask the company about the tools they'll use for your video production. The best video production companies will have invested in the latest tools to serve their clients better. How'll you know the latest tools in the field?
Consider doing a Google search on the best features video production tools should have. Use this information to vet the company's tools, and settle for one with the latest and most efficient tools.
There's a good chance you're not the only client of a given video production company. They might have five, six, or more clients. This is where the quantity factor comes in when assessing capability. You want a provider who'll meet all your needs on time without compromising quality, even as they serve their other clients. Here, the company's team size should guide you. Them having many workers ensures they meet your workload. It'd help to confirm that each team member has the skills for the job.
Some corporate video companies, such as Rockmans Creative Media, use highly skilled Television veterans. With everybody having the skills, you won't worry about who's assigned your business. No matter who gets the job, you're more or less assured of quality services.
2. Ask The Cost For The Services
When it comes to service provision, it all goes down to one question; can you afford the services of a given provider? Regarding costs, your budget should be your guiding principle. Present your budget to a potential video production company as you discuss other aspects. You may inquire if they can work within your budget.  The aim is to get the best value for your money. In no case should you exceed your budget.
It's also best to compare the price you're paying with the services you'll get. The two should go hand in hand. You shouldn't pay more, yet you're getting fewer services from the video production company. Consider comparing prices with several other companies for the services you need. You'll get a rough idea of how much you should be spending, enabling you to settle for an affordable cost. However, don't compromise quality services for low costs.
3. Inquire About The Services Offered
The services you can get from a production company are many. Some companies only provide video-making services, while others take responsibility for everything video. They'll prepare the scripts, find you actors, and a location for the video shoot. Therefore, you must ask a company what they'll do and not do for you.
It'd help to create a list of your needs regarding your videos. It'll act like a checklist that you'll use to vet several video production companies. Be sure to settle with a company that'll meet all your needs and not just some.
4. Ask About Years Of Experience
Video production is a field that often requires practice to become proficient. Therefore, the more years of this service provision, the higher the chances of receiving quality services.
Ask the given company how long they've offered their production services. Consider working with one with more than five years in the business. With five years' experience, you're more or less assured they've mastered this service delivery. They've already identified what works and doesn't, making them serve your business from the point of know-how rather than trial and error.
Different industries resonate with different types of videos. What you can use for a makeup business often isn't ideal for the health industry or the like. Therefore, ask the video production company if they've served clients in your industry. It's best to work with a company that has worked in your industry. They're better positioned to anticipate your needs and know what works and doesn't in your industry. It increases the chances of using videos that'll help you meet your end goal.
Conclusion
This article has shown that choosing a video production company isn't challenging, even with all the companies available.
With the right guidance, you'll have an easy time. This article provides such guidance by giving aspects to consider during the selection process. Consider adopting the tips, and you'll settle for the right video production company to meet your needs.