Remember the first juice you had in life. Definitely not because whatever your age, juices are liked by the ages of all people. Some juices are good in summer and some in winter. And when it comes to homemade juices, they are the greatest and the healthiest.  And different juices have a different impact on your health. Some are good for the skin, some provide high nutrients that are needed by your body.
Homemade Fruit Juice Recipes
Let see some of the delicious homemade fruit juice recipes makeup, and how they are prepared, and what their benefits are. It's better to try ones' own recipes as taste matters and differs with each individual.
Apple Juice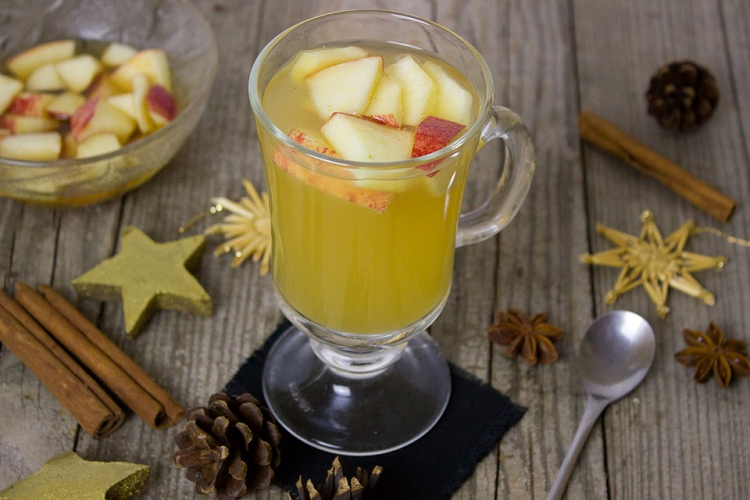 Homemade fruit juice recipes could not be complete without the Apple juice. No doubt this is a delicious and healthy drink for both winter and even any hot days of summer. You can always make this recipe at home as it is easy and very simple. Apple juice contains antioxidants and vitamin C which is a great source for your health and helps to lose weight, boost skin texture, good for constipation, and can help boost immunity.
Mash down the apples on warming the apples. Gradually strain the apple mash through a strainer into a container. Press down the mash to extract the max juice out of it.
Orange Juice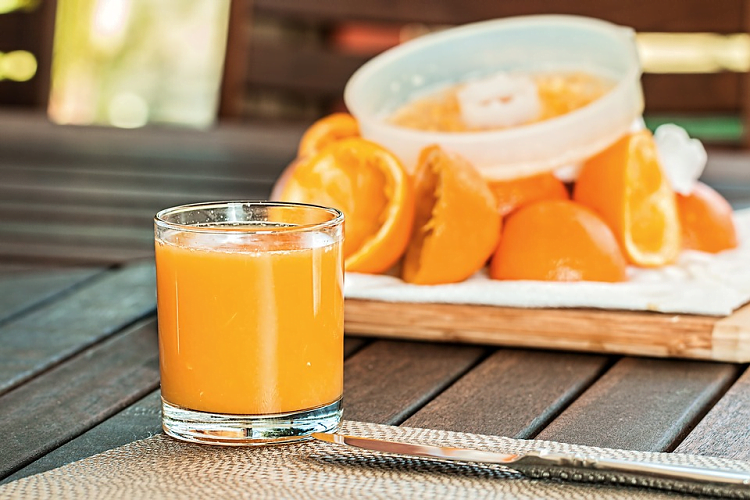 Orange juice is a naturally cool and tasty drink for summer days! It's easy to make with few ingredients and is ready in just few minutes. Make it at home and enjoy this summer.  Just pick up the Juicer and turn around certain Oranges on its squeezer. Add 1 tbsp. lemon juice, this is optional.  Add sugar or honey as you like.
Banana Shake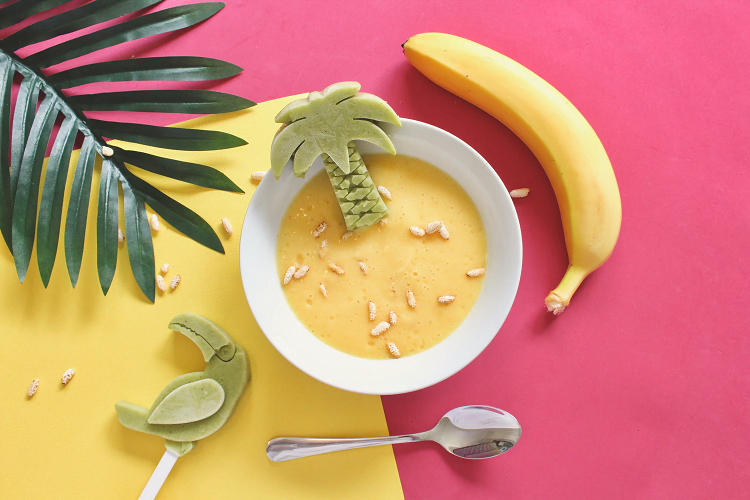 Simple grind banana pieces with milk, sugar and add almonds to them. Chill it for the best results. Bananas are the secret to well-nourished skin. They are rich in potassium and moisture, it will hydrate and moisturizes dry skin, making it soft and elastic.
Raspberry Water Melon Juice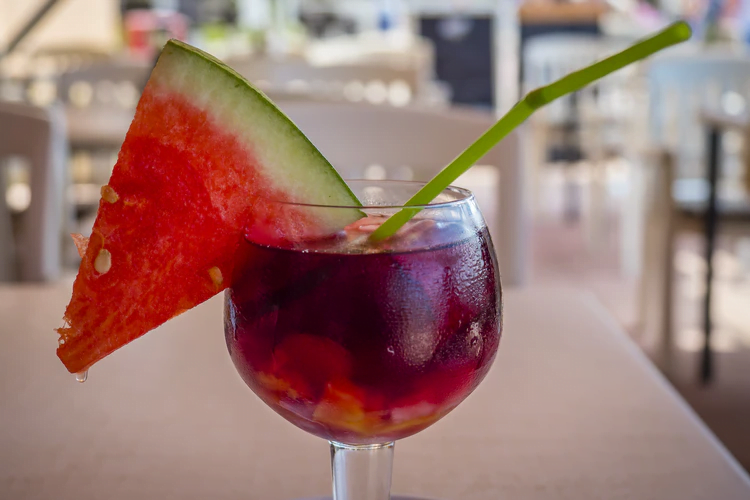 This Watermelon-Raspberry Juice is a lovely blend of summertime fruits that are everyone's favorite. The light, refreshing juice that has a hint of lime feels great. Seedless watermelon chunks chilled fresh raspberries, or defrosted frozen berries, cup fresh lime juice all should be mixed. Combine all ingredients in a blender in two halves. Blend until thoroughly dissolved. Pour the juice through the strainer. Serve well-chilled, with ice.
Mango Juice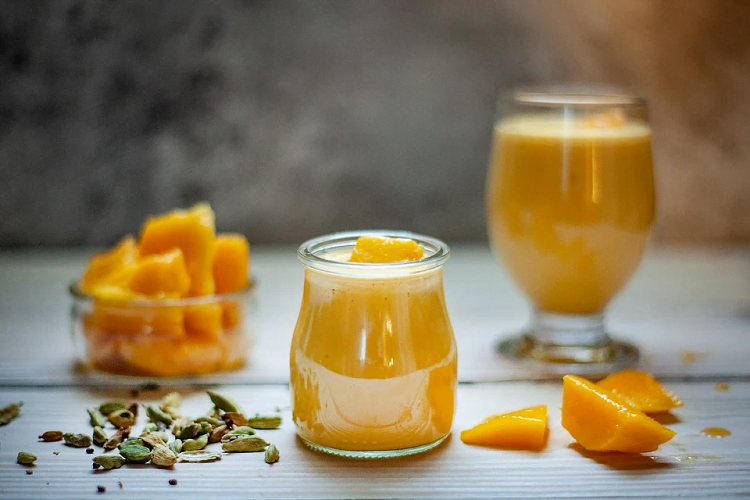 Mango is rich in vitamins, minerals, and antioxidants and has been connected with many health benefits, including potential anti-cancer effects as well as improved immunity, digestive system, healthy eye, skin, and hair. It is so yummy and easy to add to your diet as part of smoothies and other dishes.
Take mango and sugar and blend
Grind into a smooth puree.
Add water and blend to dissolve
Strain the juice
Keep refrigerated, serve chilled
Lemonade Recipe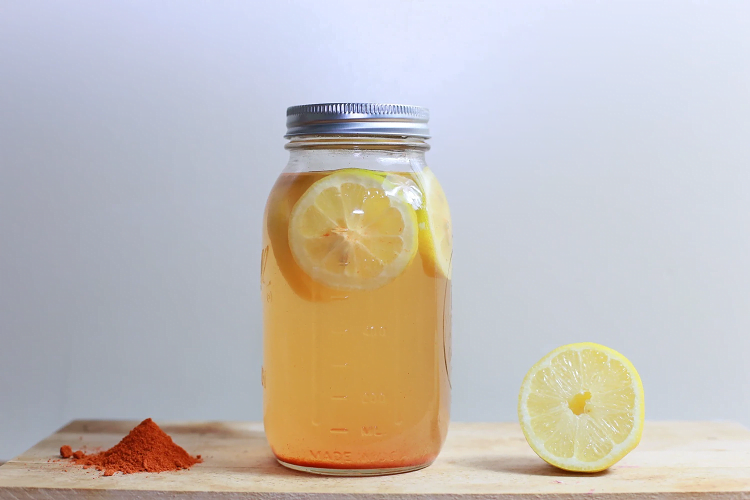 Again simple and easy to make. If you want to know which drink can be made in a straight 5 minutes time, it is a lemonade recipe. It is so refreshing and mind you can be made with only 2 ingredients. If you haven't tasted it, give it a try and you'll fall definitely love it. One of the easiest and finest of the homemade fruit juice recipes.
Treacle then add sugar, 2 cups of water
Squeeze out the lemon juice
Strain the lemon juice through a fine-mesh strainer into a pitcher.
Mix syrup with lemon juice. Add more water, to taste
Beet Juice
Beet juice is an amazing homemade juice that just takes not more than 10 minutes to prepare. Not only beet, adding other fruit like strawberries, carrots, green apple, lemon, and ginger makes this recipe so tasty and healthy.
You need a blender for this juice, add all these ingredients and blend it quickly and serve it on these hot summer days to get nutrition for your body. Add sugar but it is not needed to make this juice at home, a homemade juice that your whole family will really like.
Sugarcane Juice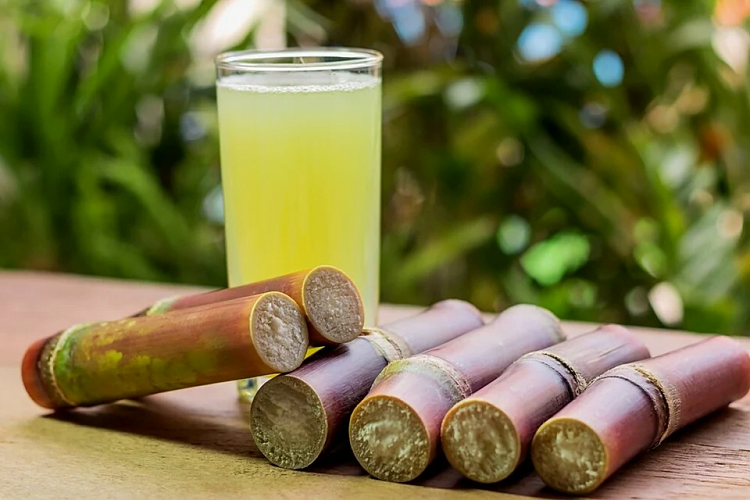 Stay healthy by having this special juice. Easy to make, the wealth of minerals in sugarcane juice includes calcium, magnesium, phosphorus, iron, and potassium which strengthens the bones. Lowers the risk of osteoporosis. Daily 1 glass can make your bones stronger for a longer age. Peel the hard part of the sugar cane. Cut into small pieces. Then Squeeze out the juice. Add lime and sugar as you like.
Ginger Turmeric Lemonade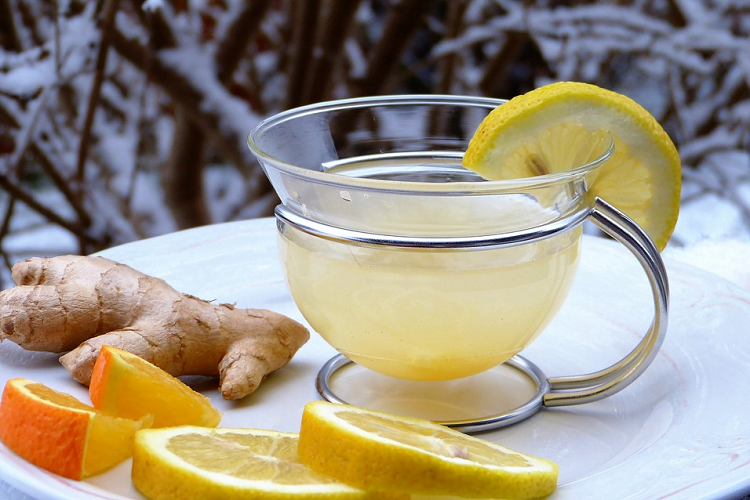 Ginger turmeric lemonade is one of the best remedy recipes that help alleviate problems such as Nausea, Alzheimer's, Carcinogen blocking effects, heart problems. As its anti-inflammatory properties, anti-depressant, DNA protection, glows your skin and helps your pain naturally. Lemon, fresh ginger, turmeric root, and black peppercorns can turn this into an amazing immune-boosting drink. Try with blackberries, raspberries, blood oranges and get the complete flavor.
Try them all
Yes if you love juices, you will try all these homemade fruit juice recipes for sure. Nevertheless there is no harm at all in trying at least once. So stay healthy, wealthy, and wise and have the best in life.