Hospitality in India was growing rapidly until Covid-19 came along. The coronavirus affected many countries around the world, not just India. Not to mention the massive impact that it also had on hospitality.
Nonetheless, the world is slowly getting back to normal now and hospitality is beginning to re-open to allow people to stay. Hospitality is a wide array of things such as restaurants, hotels, bars and transport.
Best Hospitality Companies in India
This article is going to be looking at the top 10 hospitality companies in India and background information about them.
Hyatt Hotels Corporation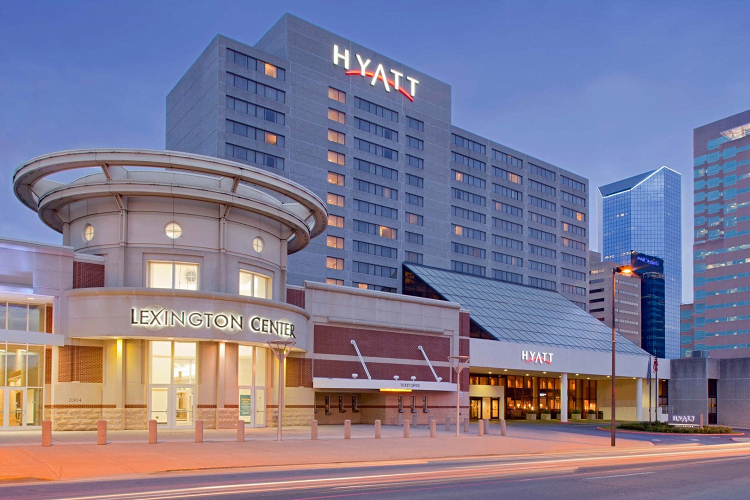 This is a US-based company and massive hotel chain in the United States, which is now making a breakthrough in the hotel industry in India. They are known for their great service and employee recognition. Hyatt has multiple hotels in India that are rated 5 stars and 4 stars as well. 
Hyatt Hotels have multiple brands that are called; Park Hyatt, Andaz, Hyatt Centric, Ziva, Hyatt Hotels, Residence Club and many more. One of the most popular hotels is located in Mumbai despite the headquarters being located in Chicago. 
Hyatt House opened its first property back in 1954 which, was started by Hyatt Robert von Dehn and Jack Dyer Crouch. It is a motel located near Los Angeles International Airport and, it was purchased at a total cost of 2.2 million dollars. 10 years later, the company moved on from motels and opened its Regency Hyatt House in Atlanta. 
Hyatt Hotels have now developed their brand in India which has taken off rapidly. They own 29 hotels in 18 different locations and one of the most popular hotel destinations in India. It has hotels in; Delhi, Mumbai, Bengaluru, Chennai, Pune, Lucknow, Chandigarh, Ahmedabad and Raipur and more. 
Hotel Leela Venture (HLV Ltd)
Hotel Leela was originally established in Mumbai back in 1981 and, it was originally named after Chittarath Poovakkatt Krishnan Nair's wife. It now has a total of nine luxury hotels across India with the last one being opened in 2015 in Delhi. 
It had a change of name back in January 2020 which was Hotel Leelaventure Limited to HLV Limited. It was bought out by a Canada based company called, Brookfield Asset Managment Inc. It included the properties located in Delhi, Bengaluru, Chennai, Udaipur and Agra. However, it did not include the purchase of the property located in Mumbai. Leela Brand still control that property but it is licensed by Brookfield. 
Radisson Blu Hotels 
Radisson Blu Hotels are next on the list and, this is a well-known hospitality business from around the world. They also have around 140 hotels in India. Radisson was originally called SAS royal hotel and opened its first hotel in Denmark, in 1960. It was recognized as the world's first designer hotel. 
SAS Royal Hotel kept the same name up until 2009 when it rebranded to the name, Radisson Blu Hotels. Radisson Blu did not reach the United States until 2011 which was in Chicago, Illinois. Radisson Blu hotels are all over the world and, are in a total of 380 different locations across the globe. 
Shangri La Hotels & Resorts 
These were founded back in 1971 and, it is one of the best companies for hospitality in India. Again, they have hotels around the world and have around 100 hotels in 76 destinations but only has two properties located in India.
Shangri-La is a Chinese based hospitality company that was founded in1971. Where they opened their first hotel in 1971. Now, they have over 100 luxury hotels that are in Asia, Europe, Middle East, Africa, Canada and, Oceania. The favourite location for Shangri La is in China, where they have over 50 hotels. 
They are looking to expand to other cities in India such as Mumbai, Goa, Hyderabad, Chennai and Kolkata in the future. 
InterContinental Hotels Group
This company began back in 2003 so it is relatively new to the hospitality business. However, it has proven to be a massive success with over 5,600 hotels in nearly 100 different countries. They currently have 36 hotels in India and they continue looking at expanding there. 
The next hotel that they are looking to open up is in 2023 to mark the debut of the Holiday Inn Resort brand in the oldest national park in India. Which is a massive tourist attraction in India. Not to mention it is estimated to have one of the highest tiger populations in the country.
Marriott International India
Marriot International was founded in Washington DC back in 1927 so has built up a reputation for many years. The company originally started at a root beer stand and did not open its first hotel until 1957. They originally opened up up a chain of restaurants which were called Hot Shoppes. Which was then renamed to Marriot Corporation in 1967. 
It was not until 1993 when Marriot Corporation split into two companies which were Marriot International Incorporation and Host Marriott Corporation (Now known as Host Hotels & Resorts).
Marriot Internation now owns a total of 84 hotels which is across 15 brands. They are also recognised for being the worlds biggest hotel chain and are forever growing larger. Back in December 2018, Marriot had over 6,900 properties and other 1.3 million rooms in 130 different countries. Marriot is competing to have the most hotels in India now as well and already has the most rooms in the country. 
Taj Hotels, Resorts & Palaces 
This is the longest hospitality company on this list with it being founded back in 1903. It is one of India's largest corporations in the country with its headquarters located in Mumbai. The first hotel from Taj Hotels in Mumbai was called the Taj Mahal Palace. 
Taj Hotels, Resorts and Palaces are now operating over 100 hotels and hotel resorts. With their main hub for their hotels and resorts with 84 across India. They also have 16 in other countries such as Bhutan, Malaysia, Nepal, South Africa, Sri Lanka, United Arab Emirates, United Kindom, United States of America and Zambia. 
With the hotel being over 100 years old, it has some history behind it as well. One story says that Jamsetji Nusseranji Tata, founder of the Tata group, opened up the hotel due to him being racially discriminated against. It was very popular during the time of British India that many hotels across India only allowed Europeans. Another story said that the idea was in place for a very long time which came from a close friend of Tata called, Lovat Fraser. His intentions were trying to attract people to India and improve Bombay. 
The Lalit Hotels
Lalit Suri Hospitality group were founded back in 1988 by Mr Lalit Suri. They are located in New Delhi and is now India's leading hotel company. Their different branches are located in New Delhi, Mumbai, Chandigarh, Udaipur, Kolkata, Khajuraho, Udaipur, Bangalore etc.  
Lalit Suri, was an Indian politician back in 2002 until he passed away in 2006, in London. Suri was the single-largest hotel owner with owning around 1600 rooms across seven hotels. 
The Oberoi Group
Again, another hospitality group is located in Delhi and was founded in the year of 1934. The Oberoi Group are a massive company that operates 32 luxury hotels in six countries as well as having two river cruise ships.
They are also involved with many other things like flight catering, airport restaurants, travel and tour services, car rentals, project management and corporate air charters. They also have their own Oberoi Centre of Learning and Development which, was established in 1966. Recognising the quality training in hospitality management. 
The Park Hotels 
Park Hotels is the last leading hospitality company in India on this list. They were founded in 1967 and its headquarters are located in Kolkata, India. It has hotels in cities such as Bangalore, Chennai, Hyderabad, Kolkata, Navi Mumbai, New Delhi, Visakhapatnam, and Goa. 
Its hotels are recognised for their luxury five-star hotels in 11 different locations in India. With its most recent hotel opening up in Mumbai.
To conclude 
Tourism and hospitality are constantly improving throughout the whole of India. The country is full of history and culture which is also another great attraction. India is recognised as the most digitally advanced traveller nation in terms of digital tools. Their rising middle class and increasing disposable income are what has supported the increase in tourism. 
There are many reasons why tourism is increasing rapidly in India. Another reason is that it is the third-largest in terms of global investment. The total investment brought in 45.7 billion dollars in the year 2018 and has continued to rise (Until covid-19). They are constantly looking to improve their tourism. In January this year, the Union Tourism and Culture Minister, Mr Prahlad Singh Patel announced the development of an international-level infrastructure in Kargil. Ministry of tourism also sanctioned 18 projects under Swadesh Darshan and PRASHAD schemes. 
Tourism will forever grow in India, especially with the amount of money they invest into this sector. Not to mention being one of the 20 best holiday destinations for this summer.