Ever since the beginning of holding bank accounts and digital wallets, it has become quite important to keep checking our balances. There used to be a time period when people depended on ATMs to check how their bank balance.
It's not the same anymore – is it? Here's an article that can teach you how to check bank balance in your account.
Before that, let us first understand why do you need to check your bank balance?
Why Check your Bank Balance?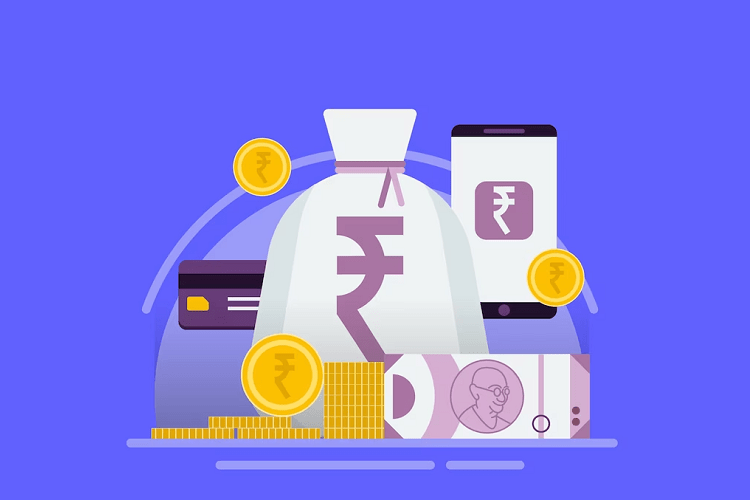 1. To See Everything You Had to Receive is There
Whether you have a paycheck or manually deposit money, double-check that your outstanding account balance reflects this. Banks can make mistakes while depositing funds, or you may discover a flaw in your employer's payment process. In either case, you should act quickly to obtain the money owed to you.
2. Your Spending Habits
You'll want to make sure you're not living beyond your means, especially if you're charging things with a credit card. You can perhaps ensure you have enough money in your account to pay off your card in full and avoid paying interest by comparing your bank balance to your card balance and future expected spending.
If you realize that you are spending far more than the amount of money in your bank account, this is a significant indication that you are in debt with your credit cards and need to reduce your spending or boost your income.
For instance, if you have an account in Canara Bank, you swipe your card 8 times today and have no clue what you have left – you can always look at the Canara Bank balance check.
3. No Overdrafts
One of the most important reasons to check your account on a frequent basis is to ensure that you have enough money in it to avoid overdraft fees. Overdrafting occurs when you remove more money from your account than you have – either by charging products to your debit card that exceeds your balance, writing checks, or setting up automated withdrawals for more than you have in your account.
4. Unexpected Charges
Checking your bank account details as least once a week allows you to identify any unexpected costs. This could help you rapidly determine if someone has obtained your bank account information and is accessing your funds without your permission.
You can also see if there are any auto-renewing charges for services you forgot to cancel, allowing you to take action swiftly to stop unnecessary spending. For example, if you joined up for a free trial of a streaming service and then noticed a charge on your bank account, it could serve as a reminder that you failed to cancel before you had to pay. You can then act quickly to cancel your subscription so that you are not charged the following month again.
5. The Budget Line
Finally, to ensure that you're on track, compare recent transactions in your bank account to your budgeted spending. If you budgeted to invest for retirement or other savings goals, you might also ensure that the necessary money is transferred over.
How to Check the Balance in Your Bank Account?
1. Online
You can check your account balance and much more online at any time. To begin, go to your bank's website and view your account information. You can also utilize a smartphone app, which is discussed further below. In most cases, you'll seek a "Login" or "Account Access" option. If this is your first visit, choose options such as "Register" or "First-time User."
2. Take a Stroll to the ATM
Account balances can be updated using ATMs. Simply insert your ATM or debit card and follow the on-screen prompts. It is preferable to utilize your own bank's ATM. Some ATMs will almost certainly charge you a fee even if you do not withdraw cash. Your bank may also charge you for using a "foreign" ATM, so those balance requests could cost you money.
3. Use Your Phone
Mobile phones, tablets, and other gadgets make it possible to check on accounts from virtually any location. Most banks have apps (or at least mobile-friendly websites) that allow you to check your account balance while on the road. Applications often allow you to do more than a desktop computer allows.
Banks, for example, are increasingly allowing you to deposit checks using your mobile device, allowing you to stop wasting time on journeys to the branch and start receiving payments more promptly. Setting up text messaging with your bank is the quickest method to use your cell phone. You don't even need to log in – if your bank allows it, you can request a rapid balance update.
4. Ring the Bank
Call your bank to find out your balance if you prefer a more traditional way. You may need to contact them during specific hours to speak with a person, but most banks have automated systems that deliver account information 24 hours. Setting up those systems may need some work (you may need to first establish a PIN, among other things). Yet, once you're up and going, it will become second nature.
5. Customer Support Can Help
If everything else fails, speak with someone in person if you use a traditional bank with local branches. Sadly, access to tellers is becoming increasingly difficult, and some banks even charge extra fees for personalized service. Nevertheless, if you utilize a credit union that is part of shared branching network – you may have access to thousands of sites across the country.
While a face-to-face conversation might be beneficial, it is best to become acquainted with some of the self-service alternatives listed above. You'll like being able to work on your own schedule and from practically any location.
6. Get Used to Alerts
Instead of manually checking your bank account balances, you can have your bank send you information when something happens. This automatically protects your account.
Want to get notified when your account balance falls below a certain threshold or when a major withdrawal occurs? Set up notifications so that your bank sends you an email or text message if this is the case. You may usually select the types of communications you receive as well as the cash amounts that are relevant to you. With alerts in place, you can assume everything is fine until you hear from your bank.
Conclusion
It is a human tendency to spend away. Without a doubt, human wants are unlimited, and at times it can be scary to look back at how much you have spent. That is why you have to check your bank balance at least once a week to make sure things are going right financially.