Much attention is paid to cryptocurrencies in the modern financial market, so crypto enthusiasts always look for safe and reliable means of storing cryptocurrencies. A crypto wallet is a unique store that is used to store crypto.
You can choose an online crypto wallet according to your individual preferences. In this article, you will learn secure wallet recommendations to help you choose the best option for storing your savings with minimal risks and costs on favorable terms. Using only reliable and understandable tools that comply with all standard norms and requirements is essential.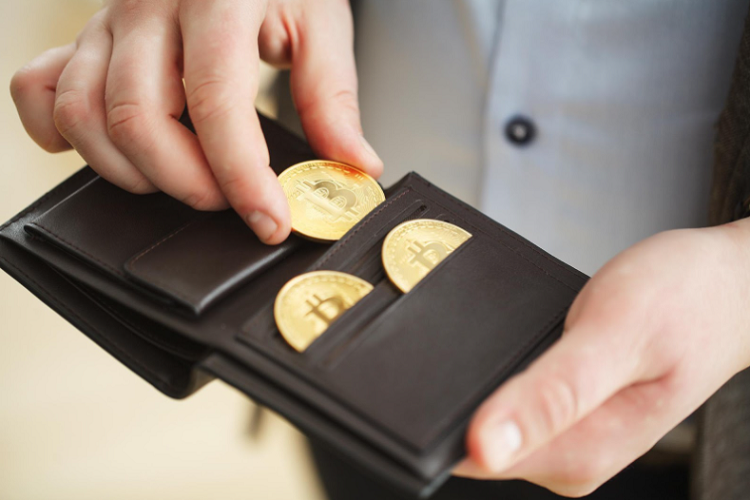 Types of Online Crypto Wallets
Choosing secure cryptocurrency storage that complies with all applicable standard regulations and requirements is essential. There are a variety of storage options that differ in their features and benefits. For example, you can choose between a hot or cold wallet. Hot wallets are commonly used to store cryptocurrencies online. At the same time, you get round-the-clock access to your assets. Cold wallets keep cryptocurrency on a particular device, which ensures a high level of security and safety of personal data. You can use different tools that meet all your requirements.
1. Web-based wallets
A web-based crypto wallet is a cryptocurrency wallet that is accessible directly from any web browser. You can use it through a cryptocurrency exchange or other cryptocurrency wallets. Among the main advantages are:
easy access via the web interface;
the ability to manage your assets at any time;
ease of authorization;
high level of security;
decentralization.
At the same time, it should be noted that the user interface of such cryptocurrency wallets may not always be user-friendly. Also, note that some platforms have limited functionality. Examples of web services include MetaMask, Trust Wallet, Ledger Live, and others.
2. Mobile wallets
A mobile crypto wallet is a popular option for storing cryptocurrencies. Such an application can be easily installed on a tablet or mobile phone. As a result, the user gets access directly from the smartphone for use at any convenient time. Among the main advantages are:
work on different platforms;
mobility and ease of installation;
functionality.
At the same time, mobile cryptocurrency wallets do not always support the required number of cryptocurrencies. Also, not all can be used online from the desktop application or other means. Trezor Model T, Exodus, Electrum, and others stand out among mobile cryptocurrency wallets.
3. Hardware wallets
A hardware crypto wallet is a unique device usually used to store cryptocurrencies without an internet connection, which allows for high personal data security. Such a device is usually connected to a computer to complete the desired transaction. Among the advantages are:
high level of security;
ease of storage of funds;
secure and confirmed transactions.
At the same time, such cryptocurrency wallets are not always convenient. They need to be carried with you and constantly monitored not to lose. There are wireless wallets, smartphone applications, and USB wallets for storing cryptocurrency on favorable terms. Among the popular models of such cryptocurrency wallets are: ELLIPAL Titan, NGRAVE, and others.
Factors to Consider
There are many factors to consider when choosing the right online crypto wallet. The choice is influenced by various parameters that directly affect the security and safety of personal data and the protection of your assets.
1. Security features
The choice of secure wallet storage is a critical task for every crypto enthusiast since the safety of funds directly depends on it. It is essential to choose systems with the possibility of two-factor authentication. It is also important to pay attention to the private key management parameters and encryption algorithms, which will ensure the high safety of personal data.
2. Supported cryptocurrencies
When choosing a cryptocurrency wallet for your tasks, you need to consider the number of cryptocurrencies the system supports. You need to consider your current and future needs. It is also essential to understand the possibility of scaling storage in the future. It is best to choose cryptocurrency wallets that provide a large selection of different modern cryptocurrencies.
3. User experience and ease of use
Ease of use and management are essential when choosing a cryptocurrency wallet. The user interface should be simple and intuitive. Navigation should be explicitly designed for beginners who can figure it out independently. Good platforms also offer personalized learning and tips that make buying and holding cryptocurrency easier and more efficient for each user.
4. Reputation and reviews
Beforehand, it is necessary to conduct a little market research to determine the most popular options for cryptocurrency wallets. Due to the large number of providers, choosing an efficient solution that would meet all requirements can be difficult. It is essential to study the reputation of the provider carefully. To do this, you need to look at the relevant section of the site and research all the permissions and privacy settings. It is essential to check how much the company cares about the convenience of the customers.
You also need to pay attention to user reviews. It is necessary to study only those reviews located directly on the official website. You should also pay attention to reviews posted on other sites. This will help to compile the most complete information and minimize possible costs and efforts in the process.
You can choose the best option for your needs using these cryptocurrency wallet options. Choose only trusted providers that have proven themselves in the market and guarantee high security for their customers.
Wallet Recommendations
Depending on the cryptocurrencies you plan to work with, you can choose the best crypto wallet according to your preferences. Below are practical crypto wallets and the features of their use.
1. Exodus Wallet
This is a good cryptocurrency wallet option for computer users. Here you can buy, exchange and store more than a hundred cryptocurrencies. You can check the list on the official website.
The platform has an intuitive interface suitable for beginners and more experienced users. It is possible to make payments in fiat currencies. You should also pay attention to customer support. At the same time, the platform does not support two-factor authentication and individual client signatures. Also, not all cryptocurrencies can be configured to make transactions easy.
2. Mycelium Wallet
This cryptocurrency wallet is suitable for mobile devices. The application can be downloaded and installed completely free of charge. You can also use additional security tools to ensure the safety of the cryptocurrency.
Supported tokens include only Ethereum, Bitcoin, and ERC-20. At the same time, you can exchange directly in the application and perform transactions for a favorable commission. For beginners, the system can be complex and incomprehensible to use. There is no application for computers.
3. Electrum Wallet
This is a hot Bitcoin wallet that comes with all the security features. Among the main advantages are affordable commissions, a high level of security, and the low cost of the cryptocurrency. Integration with other systems is possible. You can set up automatic payments. For security, two-factor authentication and multi-signature support work.
Among the disadvantages, one should pay attention to the presence of only one Bitcoin cryptocurrency for work. At the same time, the interface and control may seem complicated for beginners. There is also no support service.
Choosing a secure wallet is a fairly complex process. Here it is necessary to consider individual preferences and tasks to get a high-quality service and ensure the safety of the cryptocurrency. Choose only trusted providers.