In the United States, 51 million workers are independent contractors. That means these workers are self-employed, either full-time or part-time.
In the Harvard Business Review, independent workers named several benefits of self-employment. They generally believe it offers a more stable income, the pay is higher, and their hours are both more flexible and more reliable.
But, self-employment lacks something traditional employment offers: a pay stub. This leads freelancers to ask, "How to get pay stubs when I don't have an employer?"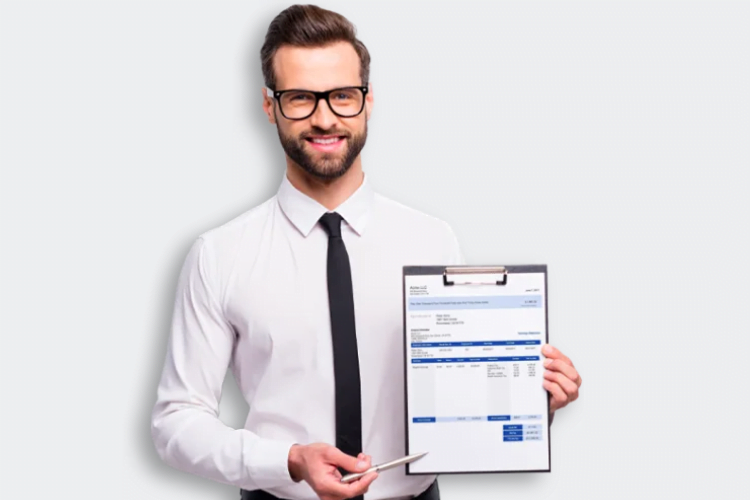 Why Do I Need a Pay Stub?
A pay stub is a financial document. It tracks your pay and hours worked.
You may need to collect pay stubs to show proof of your income. It's a useful resource if you want to take out a loan or qualify for an apartment.
And, as a business owner, it's wise to maintain a balance sheet, a cash flow statement, and an income statement. Pay stubs give you a paper trail so you can maintain your financial documents' accuracy.
Pay Stub Contents
Pay stubs convey information about an employee's earnings, hours, and tax withholdings. A pay stub lists:
The employer's identification number (EIN)
The employee's Social Security Number (SSN)
The employee's full name and address
The employer's legal name and address
The pay period dates
Gross earnings
Tax withholdings (income, FICA, state, local)
Contributions (retirement fund, HSA)
Deductions (insurance premiums)
Net pay
How Do W-2 Employees Get Pay Stubs?
When an organization hires a W-2 employee, it uses the form W-2 to report the employee's wages (or salary) for tax purposes. It also reports withheld income tax and FICA.
No federal law requires employers to provide pay stubs. But, most employers are legally obligated to provide pay stubs under state laws or the Fair Labor Standards Act (FLSA).
Current Employer (Large)
In a large organization, you may be able to get your pay stub by contacting your company's payroll department. Or, you may be able to get a pay stub through a secure portal on your company's website. Often, you can get your pay stub by contacting your employer's HR department.
Typically, either the payroll department or HR can get you a printed copy of your pay stub for the last pay period quickly. If they drag their feet, you may consider lodging a complaint with your state's Department of Labor.
Former Employer
FLSA requires most organizations to maintain former employees' payroll records for up to three years. If you left this employer over three years ago, it is unlikely it will still have your pay stubs on file (but it can't hurt to check).
To get a pay stub from a previous employer, contact the HR department. Ask what the process is to request old pay stubs or payroll documents.
You may be asked to fill out a pay stub request form. The request form will typically ask for:
Your SSN
Your former EIN
The dates of the pay period you're getting stubs for,
Your full name
Your former address,
Your current address
Follow the organization's directions. Submit the form by fax or email. There may be an administrative processing fee to submit the form.
Small Employer
A small employer may not have an HR department. But, whoever is in charge of payroll must provide W-2 employees with pay stubs in most states.
If your employer is small, they may be unaware of how to generate a pay stub for you. In that case, they should follow the directions in the next section.
How to Get Pay Stubs as a Freelancer or Small Business Owner?
The easiest way to create your own pay stub, or one for your W-2 employee, is to use a pay stub generator. A paystub generator makes it easy to fill in the information and print the stub.
You'll need the information listed in the "pay stub contents" sub-section. If you have no employees beyond yourself, you don't need an EIN.
Employ W-2 Workers
Your organization needs an EIN before you hire any W-2 employees. An EIN is free. You can apply for one online, through the IRS website.
If you have W-2 employees, they must fill out a W4 form before they receive their first paycheck. The W4 form tells payroll how much to withhold from each paycheck for tax purposes.
If you're unsure what to withhold, examine IRS Publication 15. This publication is a tax guide for employers. It defines terms and explains how you might get the information you need.
You may consider investing in employee payroll software. This can keep you on the right side of your taxes. It can also enable direct deposit, which is often convenient and secure.
Employ Self Only
If you are self-employed, you may still benefit from using a pay stub maker. You'll have to determine your gross wages. This is how much you earn in a year, divided by how many pay periods you are using.
You can organize pay periods around payments from your biggest clients. Or, you can simply choose a frequency, like "every two weeks." For more information, explore the IRS' Self-Employed Individuals Tax Center.
Get Pay Stubs, W2 Forms, and More
Now you can stop wondering how to get pay stubs, and go ahead and get them.
The pay stub generator creates print and electronic stubs in a range of templates. Explore your options of creating a paystub now.