When you're shopping for a new car, it's important to do your research and read auto warranty reviews before making a purchase. This is because an extended auto warranty can be a great way to protect your investment and get peace of mind when driving your new car.
However, with so many different auto warranties like CarShield on the market, it can be hard to know which one is right for you. To help you make an informed decision, we've put together a quick guide on how to read auto warranty reviews and understand what you're looking for.
We'll cover everything from third-party warranty companies to factory extended warranties, so you can choose the coverage that best suits your needs. Let's get started!
Identify the different types of auto warranties available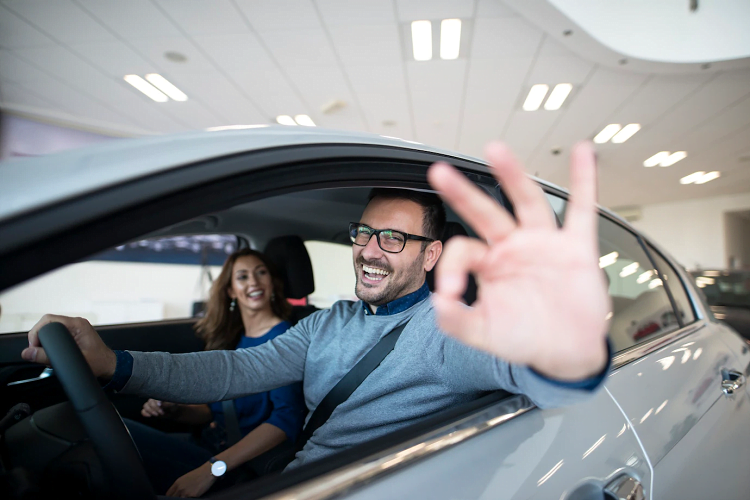 With so many different options available when it comes to vehicle maintenance and repair, understanding the different types of auto warranties is critical for making an informed decision. There are three main types of auto warranties: bumper-to-bumper, powertrain, and extended warranties.
Bumper-to-bumper warranties cover all components that make up the car from stem to stern – including things such as interior trim and electronics.
Powertrain warranties only guarantee protection against performance failure due to issues with engine or drivetrain components.
An extended warranty is usually offered by a third party outside of the dealership and provides additional coverage that extends beyond the manufacturer's warranty period.
Extended warranties typically come in two forms – exclusionary coverage (which covers most parts on a vehicle) and limited coverage (which covers only specific items). Understanding the differences between the three types of auto warranties can help drivers make an educated choice about what kind of service they need for their vehicle.
Research and compare different auto warranty companies
If you're in the market for a new car or an extended warranty, it can be difficult to figure out which company is the best fit. Do some research first and compare different companies, so that you can choose the one that offers the coverage you need at the best price.
Look beyond just ads and sales pitches—read through reviews left by people who have already purchased a warranty and talk to your friends who may have experience with various companies. This will give you more personal insight into what you can expect when it comes to customer service, repairs and parts.
Additionally, consider whether there are any additional benefits, such as roadside assistance or rental car coverage that might come in handy if something unexpected happens while driving your car. Carefully consider all these factors when selecting a warranty provider; doing your due diligence before buying will ensure that you get the protection needed without paying too much for it.
After weighing all your options, make sure that you weigh up any additional costs for upgrades or extra features with what is really important for your needs – then buy knowing that you have made an informed choice with confidence.
Read reviews from other customers to get an idea of their experiences with auto warranties
When researching different auto warranties, it is important to look at reviews from previous customers. Not only will you get an idea of the length and scope of coverage offered by each plan, but you will also be able to see what kind of customer service and support these companies provide.
Reviews can offer an invaluable insight into a company's level of satisfaction with its own customers, as well as the reliability of their product or service. Reviews can also provide indications about how quickly claims are processed and paid out, which is often the biggest factor in choosing a warranty provider.
Ultimately, reading reviews from other customers can help you decide on the best option for your needs when it comes to auto warranties. Whether you are looking for a straightforward warranty that covers specific repairs or more comprehensive coverage for unexpected events, understanding what others experienced can help make sure you are prepared for whatever comes next.
Determine what type of auto warranty coverage you need based on your driving habits and car model
Choosing the right car warranty for your needs is essential. Not all cars are created equal, and different drivers may have varying needs when it comes to coverage.
To determine what type of car warranty coverage you need, first assess your driving habits. Do you regularly drive on gravel roads or in conditions where there is a lot of debris? Are you heavy on the gas pedal or do long drives? All of these factors should be considered before deciding on a warranty.
Additionally, check to see what types of warranties are offered by your car's manufacturer or dealership. Many times they offer better coverage and more user-friendly policies than other providers, so it pays to shop around.
Once you have determined which type of coverage is right for you, go into negotiations with any potential warranty providers and get the best deal possible. With a little research and savvy negotiation skills, you can get the perfect car warranty that meets both your budget and needs.
Ask questions about anything you don't understand in the reviews or with the warranty company itself
Before you decide to buy any product or service, it is important to do your research and ask as many questions as possible. When it comes to reviews and warranties, it can be easy to get overwhelmed by all of the information.
However, don't be intimidated – while scouring through reviews and documents can be daunting, asking questions is an integral part of making the best informed decision. Start by researching customer reviews to get an understanding of the company's product or services.
While reading the reviews, take time to think about any aspects that don't make perfect sense. If there are any unclear points or rules, reach out directly to the warranty company for clarification. Ask about specific policies related to coverage limits and for further explanation regarding any components that are not covered in the warranty statement.
Remember – it's better to ask more questions upfront so you know exactly what kind of protection you're getting! With enough research and thoughtful inquiry prior to purchasing, you'll have peace of mind knowing that you've made a sound investment. It may require extra effort on your part, but taking the time to ask questions will save you money (and stress) in the long term.
Prior to making a decision on an extended auto warranty, it's important that you do your research. First, identify the different types of warranties available and then compare different companies offering those services. Be sure to read reviews from other customers—this will give you insight into their claims process, overall satisfaction levels, and more. Based on your driving habits and car model, determine what type of coverage you need. And finally, don't be afraid to ask questions—whether that means clarification on something you read in the reviews or getting more information directly from the warranty company itself. By taking these steps, you can help ensure that you choose the best extended auto warranty for your needs.