Microsoft Windows operating system is flexible enough to accommodate any other operating system and Run Mac programs on Windows easily however the is not the case with Mac. There are a few tricks that you need to follow to Run Windows Program on Mac. There is an inbuilt utility on Mac called Boot Camp that allows you to dual-boot between macOS and Windows.
You can also try other tricks like using a Virtual Machine on the macOS or create a Windows compatibility layer with third-party applications. You can also use a remote desktop to use Windows on Mac. It totally depends on how and what you wish to access with partial or full rights. Let's try with the easy options first!
Boot Camp on Mac
Boot Camp is an intuitive feature on macOS to allow you for this transformation and enables cross-platform functionality. You can install Windows right on your Mac and you can use the dual-boot option to run Windows and Mac side-by-side right from your Hard Drive.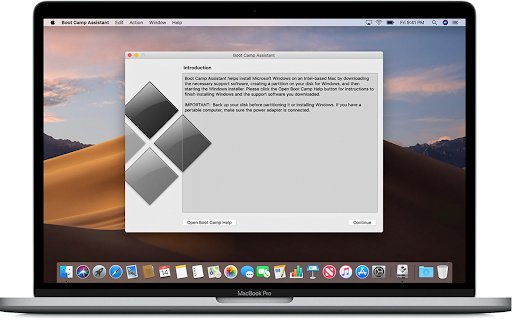 The Boot Camp option will guide you to create a separate partition on your hard drive to install Windows operating system. The only drawback is you can't run both the operating system simultaneously. You will need to restart your Mac to boot in either of the operating systems.
There is no additional cost involved in this method and you get the best performance while running Windows games and other software. the only drawback is that you will need to reboot your Mac to switch between the OS platform it will take an ample amount of space on your Hard Drive.
Steps to Setup Boot Camp
Search for Boot Camp Assistant on Finder and follow the installation wizard. You can also follow the Boot Camp Support Guide on the Official Mac support site.
Setup Virtual Machine
Virtual Machine is another good option to run Windows Program on Mac. You can use Windows operating system and other Windows programs on your Mac in embedded software. it gives you access and control just like you run Windows on a Windows-based computer.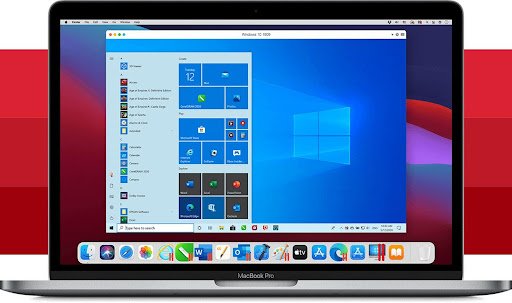 You can find Parallels, VirtualBox, and VMware Fusion as the best compatible VMs for running Windows. You don't need to download or install anything as it can set it all up for you. You can also pin the Windows app right on your Dock with the Coherence Mode.
You don't need to reboot your Mac to open a virtual machine platform and run Windows and Mac programs on the same interface. You can always configure how much space you wish to dedicate to your virtual machine. Parallels is an excellent interface however it is costly for occasional use. If you are running an older version of Mac, you might not use VMs swiftly.
How to Setup Virtual Machine
You can try Parallels for 15 days for free and later on it will cost you around $80 a year. On the other hand, if you can configure VirtualBox, you can use it unlimited for FREE. You can follow these instructions and VirtualBox Setup Guide to run Windows software on Mac.
Use Remote Access
If you are not a frequent user, Remote Access is probably one of the greatest options that you can use to run Windows Program on Mac. If you already have a Windows computer, you can access it on your Mac with the help of a Remote Access Tool. Remote Access is free and easy to set up without occupying any space on your Mac. You can access any Windows, Android, iOS device that has the same version of Remote Console installed on it.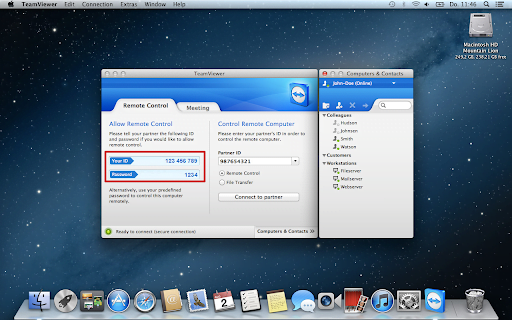 There are different Remote Desktop software available however the best chose ones are TeamViewer, Chrome Remote Desktop, and LogMeIn. TeamViewer is a free software for regular use while LogMeIn is a paid version for commercial use. It allows unlimited access on the remote device without any lag. It requires your Windows PC to be turned ON to get connected and may experience problems if you do not have a stable internet connection.
How to Use Remote Access
Setting up Remote Access on your Mac is absolutely easy. All you need to do is install the Remote Access tool on both devices (Mac and Windows). Both the devices will have a unique identification number along with a passcode. You need to enter the right credentials to access the second device. You may need a helping hand to allow connection on the remote device if auto-reconnect is not turned ON.
Summing Up
It is not difficult to run Mac programs on Windows operating system however if you want to run Windows programs on Mac, you may need to trick the setup. We have collated different options to run Windows software on Mac that are easy to set up and use. You can check out the features of all three options and make the right decision according to your need. Keep it connected!