The market has ever been evolving since personalization came into the market existence even for consumers. Using personalization is the new trend in modern marketing. From t-shirts, costumes to phone covers and nameplates everything has the potential to be customized personally in this era. If you are planning to start a personalization business then you can choose any of these aspiring products to start with. Yes, we know you will have a lot of questions in mind regarding what is this business all about, how to do the personalization and all. Don't worry we will give you all the details to help you start your personalization business.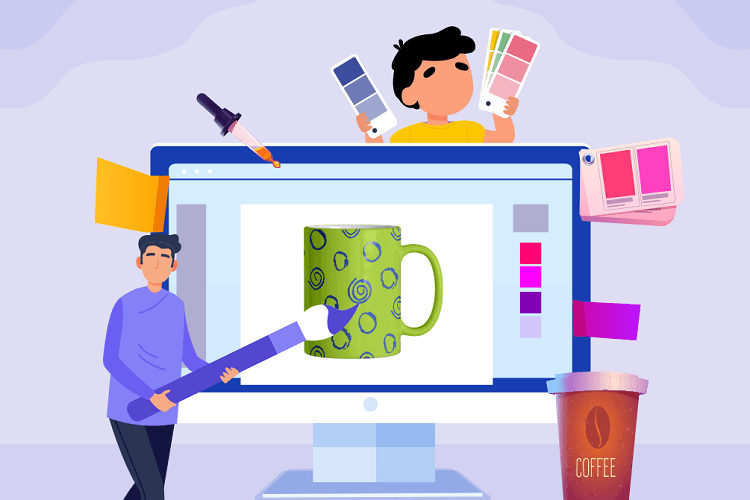 What is a Personalization Business?
The personalization business is an interactive business between the consumer and the seller. A personalized item is often very close to the consumer and accordingly, creates an emotional journey to create the item as he has envisioned it to be. For example, you sell coffee mugs and personalize them too. Then customers can use their image, logo, brand caption or even quotes to print on the coffee mug. Thus the value of the mug now doubles with the emotional attachment behind it. People also gifts custom beer koozies to their near ones which are more in demand as they can also be used as a promotional item.
How to do Personalization?
If you're an aspiring businessman who wants to venture in starting with selling personalization products, then you need to select the correct audience and choose the correct item for them. There are a wide variety of products now available in the market from which you can select yours. Once you have selected your target audience you have to do effective planning in understanding your potential customers. Choose products that relate and resonate with that group of age and can be emotionally invested in. Your product should be in trend, unique yet natural.
Shall I make my own products?
Well, in the personalization business you have two options, you either outsource it from different local vendors or manufacture your own item. If you want to outsource you can contact different online manufacturers and ask for their sample designs to portray it on your website. You can also ask local manufacturers to provide the same. If your sale goes well and you can team up with your manufacturer then you have a good deal to start with. You can also wish to partner with your manufacturer who will personalize the items for you while you sell them to the correct audience. Your idea is everything in the market. So the more it is unique you can reach out to more audiences and increase sales.
Trending Products To Start A Personalization Business
Selling customized products online has seen a huge rise in this current modern era. Thus there is no better time to choose trending products to add to your list. So, we have curated a list of the top 5 trending products that may give you an idea in forming your new personalization business.
T-Shirts and Tops – Well, there are endless possibilities of customizations that you can do with t-shirts. You can print images, quotes, brand logos and so on.
Custom Gym Wear – Generation Z is a fitness freak but the materials available may not provide the comfort they are looking for.
Custom Koozies – These koozies are bottle covers that help to keep the liquid inside the water cool. It is a trending product that is loved widely by customers of all age groups.
How to Make Money in This Personalization Business?
Once your products get rolling and the manufacturer does a good job you will be able to reach out to more people with similar interests. If you plan to start it offline you can do so, but we recommend starting it online. Now with digital and online marketing everything is available at the tips of our fingers. You must be aware that there are various e-commerce websites where you can list down your products and get them sold. But before that, there is a list of checklist you must fulfil –
The branding and Imagery have to be done, for that choose a brand name that goes with your visuals and accordingly develop the product logo and name.
Start social media marketing by opening pages on Twitter, Instagram and Facebook to establish and showcase your brand products.
You can also choose different eCommerce sites like Flipkart, Amazon and Etsy to sell your product.
Once all this is done you can also invest some money in brand advertising on different social media platforms or even collaborate with influencers.
After all these small milestones are complete, your personalization business would eventually start growing on its own and you just need to provide ample support to it. You can choose to have a small marketing team and a product venture team to add more products under your brand.
Choosing to run a personalization business is often quite fruitful and does not need much investment also. You don't need a physical store or an office to operate. Most small businesses start with the home as they expand and move out to new offices. After a while, you may be able to better understand the industry and know which are your highest selling products and work accordingly. In this way, you will be able to provide more options for your customers to choose from. In the meantime, you should always ask your clients for feedback and what other products they would like to get from you. In this manner you will be able to bring a database of our clients, their valuable feedback and also the new product category can be surveyed too.