If you've purchased a second-hand iPhone and it turns out to be an iCloud-locked device, or if you forgot the password of your iCloud account, you may already be going through some of your worst days in life. Having a phone as expensive as an iPhone but being unable to access it because of the lock is one of the worst things that can happen to anyone. It can be really annoying, but thanks to some software available in the market we can easily unlock such an iPhone. And here we're going to tell you about 11 such programs. Let's get started:
Open My iCloud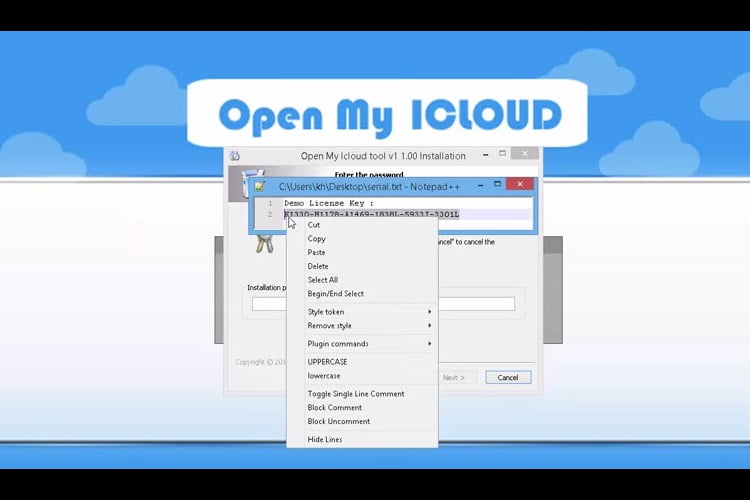 The first tool on our list is Open My iCloud. It's capable of bypassing iCloud activation lock on almost any iPhone or iPad as long as they're running any version of iOS from iOS 7 to iOS 8.1 (which covers a majority of iPhones out in the world today, given the low fragmentation in iOS ecosystem). You can securely unlock any iPhone right from iPhone 5S to iPhone 8 with this software in under 15 minutes. A shortcoming of this tool, however, is that it's available for Windows only.
Doulci Activator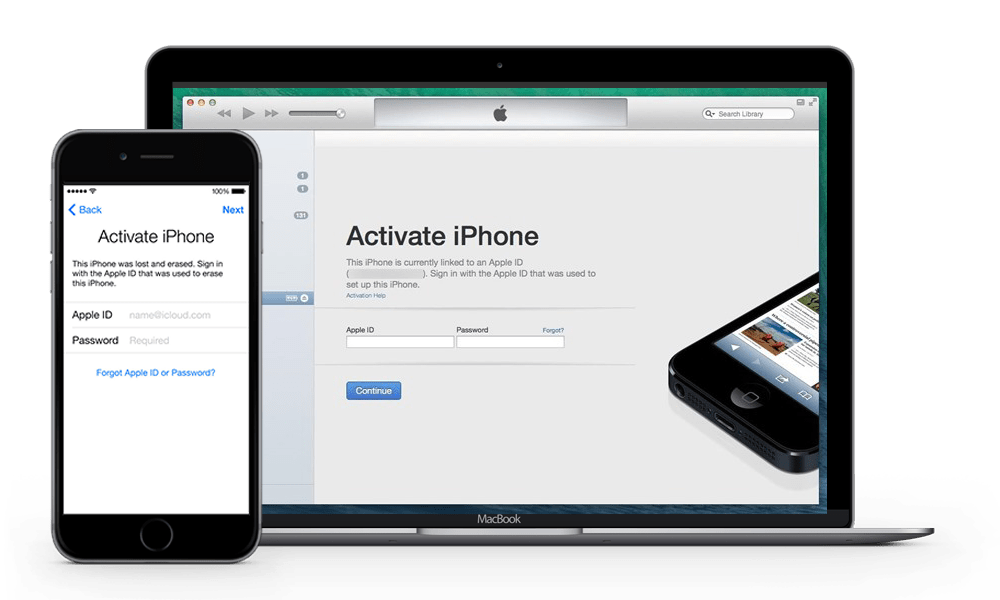 Next we'd like to include Doulci Activator, which is free to use and highly efficient due to a minimalist user interface. It works with all versions of iPhones and iPads. There are many useful tutorials and support channels that you can use in case something doesn't work as expected, which is what differentiates it from many of the other iCloud lock bypass tools given here.
The functionality of this tool is as simple as its name, and it can remove iCloud lock from all popular iPhone models launched an year ago after you connect them to it via USB cable. However, this tool doesn't seem to work on the latest breed of iPhones, which is the only con associated with it. By latest breed I mean any iPhone 7 and other models launched alongside or after it. If you have an older iPhone, you should be good to go!
iCloudin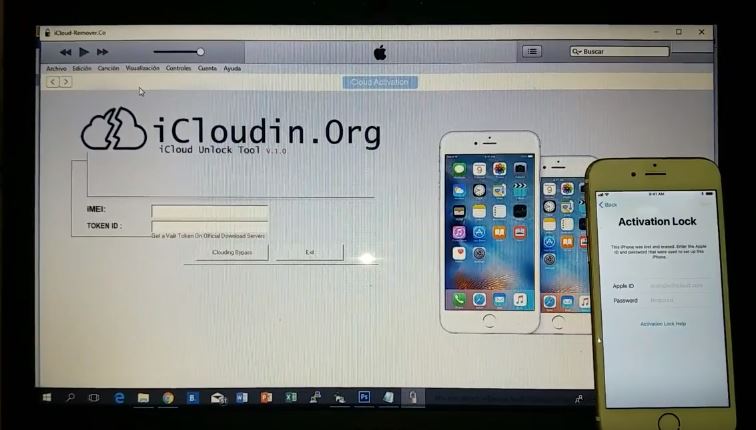 iCloudin is one of those rare iCloud bypass tools which come with tutorials already built in. So if you're going to bypass an iCloud lock for the first time, this tool is mean especially for you because you can use the tutorials to ensure that the procedure is followed properly. The best part is that despite providing proper tutorials along with the software the developers of this tool have kept it completely free.
GadgetWide iCloud Bypass Tool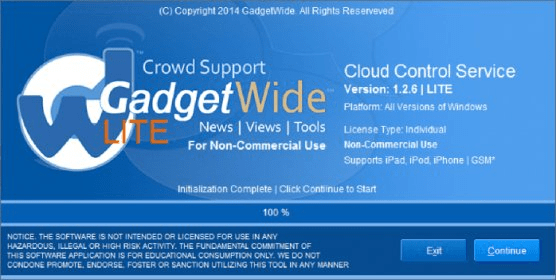 One of the most polished and professional iCloud bypass tools in the market, GadgetWide is free to download and use despite its various unique features. For example, it comes with pre-configured settings that make the process easier than it otherwise would be, and it works faster than the others. On the other hand, some of its downsides are less compatibility with older iPhones and availability for Windows only. It has also not been updated in last few years, which means that it may not work for newer iPhones.
iActivate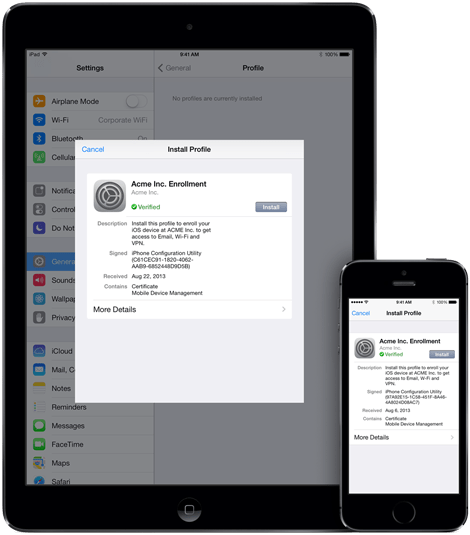 Available for both Windows and Mac platforms, iActivate is a great bypass utility that can be used to remove the iCloud lock from any iPhone. It's updated regularly, which makes it work for all latest iPhones and iOS versions, and it also provides customer support. However, it's a paid tool and it costs $45 to unlock your iPhone by using it.
Official iPhone Unlock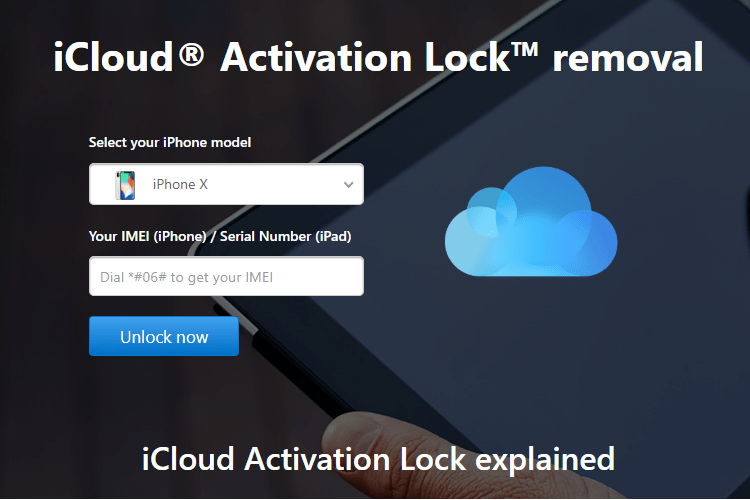 Don't fall for the name of this tool – it's not an official iCloud bypass tool from Apple. However, it's capable enough to help you bypass the iCloud activation lock on your iPhone. You can use the service from their official website, and you'll need the IMEI number of your iPhone in order to proceed. However, a downside of this service is that just like iActivate this one is a paid service. It costs $27 to use it. You should check Apple iCloud update with mobile-friendly feature.
iPhone 4 Hacktivate Tool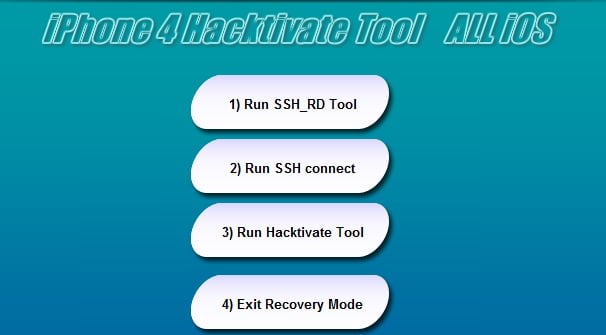 Specially made for iPhone 4 series, this tool is capable of bypassing iCloud activation lock on iPhone 4 and iPhone 4S. And it's also pretty simple to use it. All you need to do is to launch the program on your PC, put your iPhone on DFU mode and connect it to PC via USB cable. The software will automatically detect your phone and then you need to follow the instructions on screen to bypass the iCloud activation lock.
iCloud Remover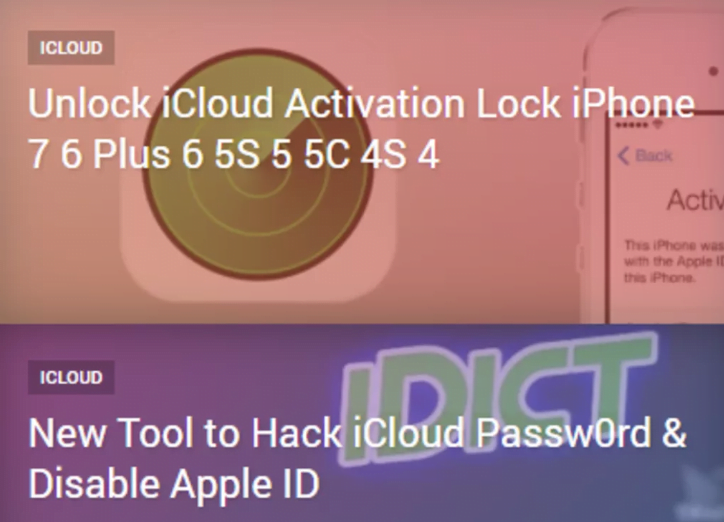 The iCloud Remover tool is also one of those free tools to bypass iCloud activation lock easily. The best part is that it works on almost all iPhones, including the latest models like iPhone 8. The installation and activation is pretty simple, and it's also useful for retrieving data. However, a shortcoming is that it doesn't remove all functions of iCloud, and it may also void your warranty in some cases.
Bypass iCloud Activation Tool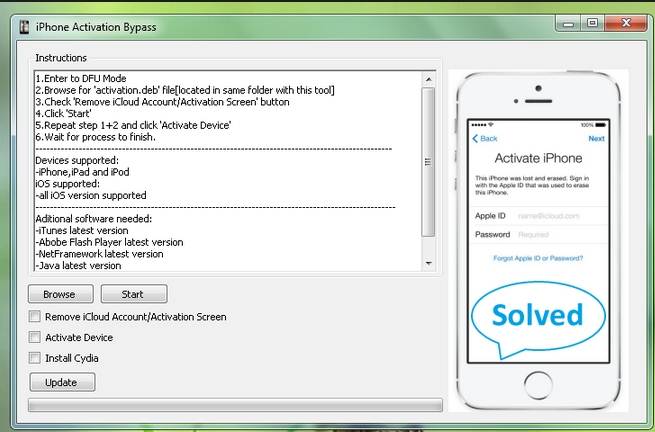 Like many other tools given here Bypass iCloud Activation tool also works for older iPhone models only. However, the models for which it works it does the job amazingly. It provides all the instructions on its home screen itself, and according to its description it supports all versions of iOS and all models of iPhone, iPad and iPod. Moreover, after unlocking it can also install Cydia on your iPhone, which is used for installing software on jailbroken iPhones.
iRemove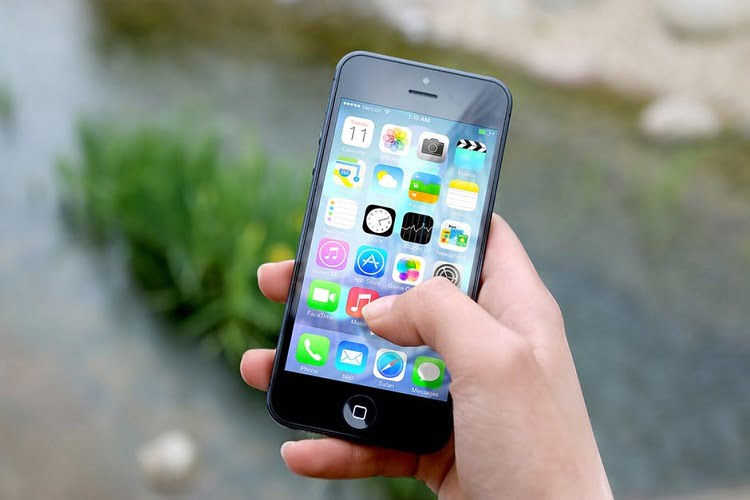 Finally we've iRemove software, which can remove iCloud lock from all iPhones (including the latest iPhone X). It takes only a few minutes to finish its job, and it has been rated highly among users. Its website also provides a detailed tutorial regarding how does it work. However, a shortcoming of this tool is that it can't unlock the iPhones running iOS versions higher than 11.3.1.
Conclusion
These 11 iCloud bypass tools can help you in bypassing iCloud activation lock on almost any iPhone. Whether you've got an old device or a new one launched in the recent years, there's a good chance that at least some of these tools will work for it. So based on the model of your device and information given here select your desired tools, give them a try and do let us know in the comments which one worked for you.