Did you know? Over 80% of the global audience prefers watching video content over text-based.
That's true! Surely, the numbers are mind-boggling, and so are reasons why videos are more effective amongst users of all age groups.
Gone are the days when traditional marketing weapons were used to dominate the internet.
With growing times and technologies, users of social platforms have experienced drastic changes in terms of content shown to them.
Also, the regular supply of modern video trends has played an important role in shaping the authoritative status of videos it currently holds.
Top 5 Reasons Why Videos is Better Than Text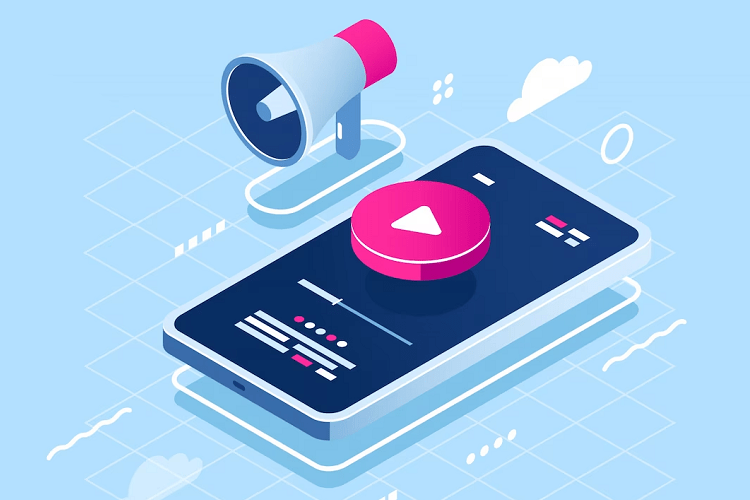 Let's delve deeper into the five reasons why videos are more effective and how it engages the audience like crazy.
1. They Help Increase Brand Awareness
Videos are the best when it comes to spreading the word about your brand.
With the help of interactive visuals, it has become easy for organizations to reach their target audience by creating engaging video content.
Also, complex topics can be easily broken down into rich infographics and interesting backgrounds through videos to attract users. The more the video shows up, the more it captures their attention.
It leads to the audience knowing your brand in a refined way. The next time you share a video or launch a campaign, you'll have an audience already awaiting the next update
2. They Make Way For User-Generated Content
Simply put, user-generated content popularly known as UGC is nothing, but people creating content in different formats related to a brand or its product.
The finest examples include Nike's #JustDoIt and Apple's #ShotOnIphone campaign which saw millions of users jumping in and sharing brand-related content on their social media handles.
It directly resulted in massive views of their campaign-related posts and videos. Noticing the success, video marketers have ensured that their videos trigger the UGC code and entice users.
3. They Boost Engagement Rate
You already know that humans have a really short attention span. Coming up with such content that holds their attention is a tough task to execute.
However, when videos come into the picture, brands tend to worry less about their target engagement goals. Given the ultimate power with which videos are armed, they have been pretty successful in increasing views and making people take action.
Hubspot's report states that companies who have added/embedded a video on their landing page saw an 86% rise in conversions compared to others.
Not only do videos hold the highest click-through rate compared to their counterparts – images, and text, but also lead the charts in engagement received.
4. They Help Bring Massive Web Traffic
Over time, search results have been seen dominated by videos. It conveys a lot about how they have been given priority by search engines over other results on the SERP.
You must not forget that visitors are twice likely to make a positive decision regarding purchasing your product or service if they are provided with a video.
It will directly increase the views on your landing page resulting in a boost in session duration on your website.
The reason is – Written content sometimes overwhelms people forcing them to jump to your competitor's page.
Integrating videos on your home page can ensure they stick to your website provided you give them an amazing on-page experience.
5. They Unlock Great Sharing Opportunities
There's no doubt about this. Videos are among the most highly shareable content pieces on the internet.
High shares simply mean your video is being accessed by larger audiences. Also, sharing of videos by your audience sends positive signals to search engines about the quality of content on your website.
Marketers are now leveraging the power of videos by integrating them into their advertisement campaigns.
Given the prevailing scenario of content distribution practices being adopted by organizations worldwide, brands have an exciting opportunity to fetch the maximum benefit out of videos they possibly can.
Types of Videos That Get Shared Easily
We all know that videos are more effective than text and images. There are mainly four types of videos namely testimonials, animated, product and live action videos to engage your target audience.
1. Testimonial Videos
Customer testimonials are valuable assets for any brand. Such videos prove quite useful when it comes to establishing credibility in the minds of your existing as well as potential customers.
Today, brands are extremely vigilant regarding their customers' feedback about their products. Keeping this in mind, a lot of organizations now choose to create testimonial videos for igniting the trust factor among their users.
2. Animated Explainer Videos
Certainly, this is one of the most loved and engagement-rich animated video styles of all. Animation-based videos bank on smooth transitions and appealing motion graphics that help companies in attracting their target audience.
Due to the exciting combination of visual & audio elements, explainer videos are being highly preferred by brands across industries today, such as blockchain, SaaS, healthcare, corporate, education, and even new-age startups.
3. Product Videos
When we talk about product explainer videos, these are focused on quick demonstrations of a particular product or service. Demo videos as they are popularly known, educate users by providing an instructional walkthrough of apps, software, hardware, etc.
Through this type of video, brands aim to target their users and create awareness around their flagship product's features or services in their minds.
4. Live Action Videos
Live action videos contain live footage of humans, backgrounds, moving objects, etc. These videos successfully portray natural emotions and excellent visuals of the items involved.
Usually, mighty organizations with elephant-sized budgets prefer getting a live-action video for their marketing or advertising campaigns.
Conclusion
Since the culture of communities has gained momentum on social media channels, videos have been playing a pioneering role in the content marketing world.
We hope you have realized why videos are more effective for your next brand campaign.
It's quite simple – If you want your audience to know and stick to you always, videos should be on your list at all costs.