For many people, life is busier than ever, and it's hard to find the time to get things done. You've got social obligations, chores piling up, and those few nagging items that never seem to get crossed off your to-do list. Thankfully, today there are services designed to help support almost any aspect of life that you can imagine.
5 Services You Never Knew You Needed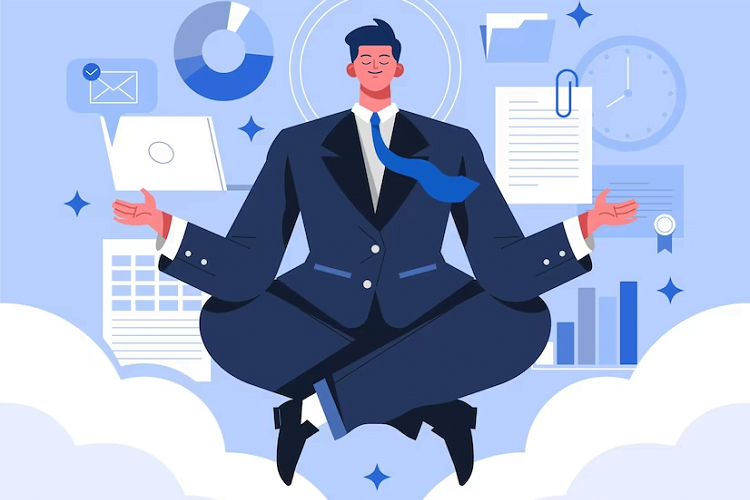 While many of these services are paid for, they often save you time and money in the long run, and some are incredibly enriching. Read on to learn about five kinds of services you never knew you needed, but totally do.
1. Free Library Resources
If you've got kids, you probably love them to death. At the same time, they can be the death of you, as you know how much time and energy they can take. And you probably need a break. There are only so many messes, tantrums, and stepped-on lego pieces that a person can take, after all.
Well, did you know that there are often tons of free events for your kids at your local library? Libraries aren't just incredible informational and literary resources. Many of them also function as full-fledged community centers. Libraries can host changing art exhibits, story hours, read-aloud programs, club activities, and so much more. Libraries often provide free, or at least quite affordable, and overlooked services that are underutilized by many an exhausted parent.
2. Pets Services
Just as many parents need a little break from parenting, so do many cat dads and dog moms from their fur babies. Whether that break is just for a night, for a few days, or a full-fledged vacation, pet-sitting services can offer relief. Some services will send a person to take care of your pet at your house, while others let you drop off your pet in a safe facility. The best services will even send you plenty of happy pet pics while you're away.
On the flip side, you might need to actually take your pet with you on your trip, especially if you're moving. But moving can often be quite stressful for pets, as they can't prepare mentally, and never really know what's going on. Nowadays, there are professional pet transport services that will get your furry friends from here to there safely. They do all the worrying about transporting your pet so you don't have to. It's a service worth investing in for yourself and your furry friend.
3. Subscription Boxes
One of the best things about opening a package is that you never really know what's inside. Even if you ordered something online, you don't know the exact quality of the item until it's in your hands. Box subscription services take this excitement to the next level, curating new and unique goodies for you every month.
It's almost startling how many kinds of different things you can get boxed and shipped to your doorstep. From Japanese gacha anime figurines to clothes customized to your size and style to pounds of tasty artisan meats, the options are endless. There's probably some sort of subscription box for any interest or hobby that you might have. Just go take a look!
4. Food Delivery
It's worth lingering on food delivery services a bit longer because, when it comes to food, there are just so many. Obviously, eating is something that you need to do every day, multiple times a day, and that time can really add up. From making a grocery list to shopping to cooking to cleaning up, each meal can become a real chore. That's why there are tons of subscription services dedicated to relieving huge chunks of your day from meal subservience.
The aforementioned artisan meat box is just one of many services you can use to your advantage. Many large supermarkets and other companies offer grocery delivery, whereas some companies focus on delivering ready-made meals. And others will send you ingredients if you're still interested in cooking. You can even purchase bulk fruits and veggies from farm shares and support local agriculture. The levels of customization and convenience are off the charts when it comes to food services these days, and they can help you reclaim hours of your life.
5. Streaming
Of course, you know all about streaming services — who doesn't? The world is watching as network television fights to the death in a cage match with online streaming. However, what you might not realize is that there are reservoirs of rich streaming content that most people never tap into. The Library of Congress is one example. You can watch and listen to time capsules of public domain media and other content preserved for posterity. As of the writing of this article, the colorized liberation of Paris in WWII, the 1969 gay pride demonstration in Washington, and a free Rolling Stones concert are all on the National Screening Room's front page.
Alternatively, you could forgo the video and give audio streaming a try. Of course, you can listen to music, books, and podcasts (and you should!) but did you know many radio stations also broadcast online? Tuning into local station broadcasts is a great way to help support them, even when you're not in the car.
The World, Delivered
The number of goods and services that can be delivered straight to your doorstep is truly unprecedented. Delivery kits and online streaming make digesting food and content easier than ever before. And if you feel like there just isn't enough time in your day, take a look at what things or activities eat up the majority of it. Chances are, there's a service that can help you alleviate some of that stress.