Access to a high-speed internet connection is crucial nowadays because of the wealth of information it provides. That said, internet providers in Markham offer stand-alone and bundled services for residents and establishments needing an internet connection.
For your reference, this article will go through the fundamentals and advantages of each service so you can choose one that suits your needs and lifestyle.
Stand-Alone Internet (DSL)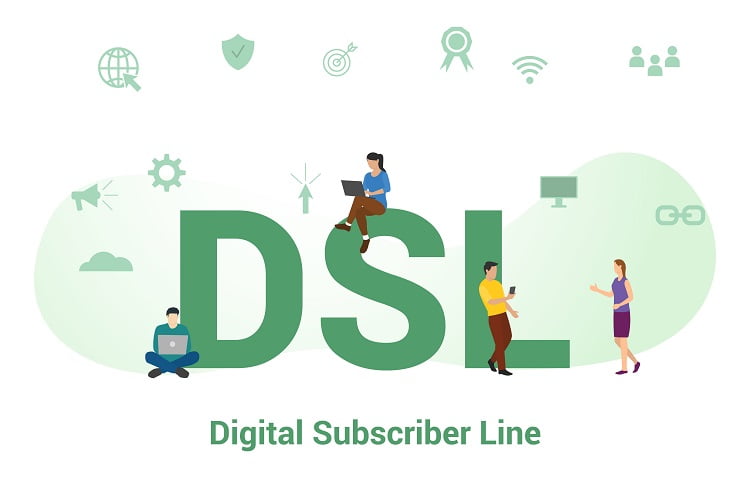 Most internet service providers (ISP) provide internet access as a stand-alone service, often known as digital subscriber line (DSL). It's among the oldest technology that uses phone lines to transmit signals that enable subscribers to use the internet. Since DSL is subscribed individually, neighbors cannot use it unless the original subscriber authorizes it. If you only need an internet connection, you may request cheap internet in Markham, and providers will offer it to you primarily.
Notably, there are two types of DSL: symmetric and asymmetric. Symmetric DSL offers an equal amount of upload and download speeds, while asymmetric services have an upload speed lower than the download speed.
If you only need internet, you can get the following benefits from a stand-alone internet:
Landline telephones are still widely used as it's an accessible legacy technology that most people are still familiar with despite mobile technology. When a customer requests a stand-alone connection, they can still enjoy landline services since stand-alone DSL doesn't cause any disturbance to the phone line even as they're sharing the same source of connection.
ISPs in Markham can provide unlimited data usage. Depending on how often households use the internet, they also offer various internet plans, such as gaming or streaming video. Some internet plans can give you speeds of up to 1000 Mbps. Stand-alone services are also available in fiber internet options.
Businesses only need an uninterrupted and unlimited internet connection that allows employees to use cloud apps and storage and make steady and continuous video call conferences. For those working from home, a stand-alone internet service, whether it is DSL, fiber, or cable internet – the most important thing is the security with DDoS protection and assurance that they get continuous downloading and uploading speed without caps.
A bundled service is a multiple-service option offered by Markham ISPs. That means you get an internet connection, mobile, landline, cable, live TV, smart home, and home security, depending on the plan. While some ISPs confine themselves to offering a single unlimited data package, others may provide customers with the choice between two or even three such packages.
Bundling services are for people who want to pay bills at the same company for different services. It also allows customers discounted prices compared to paying for two or three services to three different ISPs.
Bunded Services
If you're still thinking that getting a bundled service will cost you more, think again. Here are more advantages to convince you that opting for this service is the right decision:
Some service providers offer incentives, such as lower rates or extra features, to attract and retain financially savvy customers. Typically, they'll offer free online security like anti-virus software or a discounted monthly rental on modems. At the same time, others may offer discounts on mobile devices included in the subscription. The options are endless if you choose a bundled service.
Internet service providers will charge up to USD$44.65 for a stand-alone internet. You may get mobile plans for up to USD$11.60. On average, a live television monthly subscription can cost around USD$48.37. So, if you're subscribing to these services separately, it could make a significant dent in your budgeting. Consequently, choosing ISP bundled services can offer considerable savings while enjoying three services in one bundle for a month.
By bundling, providers hope to lower consumer prices on essentials like internet access, phone service, and live TV subscriptions. In addition, new users are entitled to special bundles as an introductory promotion of their services.
You can save yourself time and effort by subscribing to bundled services instead of managing multiple individual ones. Remember that it's inevitable to mix up one bill with another or forget to pay them altogether if you have a hectic schedule. So, if you need more than just internet access for account management, it makes sense to sign up for a bundle.
Additionally, customer service is also more accessible and convenient when you have questions or issues with more than one service. You'll only be calling one company to help you with your case. Again, if time is of the essence, you only have to deal with a single service provider.
Conclusion
Stand-alone and bundled services offer advantages to subscribers from all walks of life. Typically, you'll only choose an internet service if you're satisfied with your other services. While those who want to try out alternative services at a reduced cost can do so by subscribing to bundle services for more convenience and lower fees. The article's main point is that you can afford internet for your needs, even if you're on a tight budget.