The beauty of technology is that boundaries are always being pushed. At the heart of that when it comes to web design and development is improving user experience and adapting to the latest hardware hitting the shelves.
What that means is continually evolving designs, even when it comes to standard templates. Website builder brands are even making it easier to adopt these templates, with website templates like these from Duda allowing 2022 trends on your site in a matter of minutes.
It's one foot forward after another, which for those businesses and website owners not keeping their eyes on the latest templates, and more importantly website trends often being left behind their competitors.
So, what are the website trends you should be keeping an eye on this year?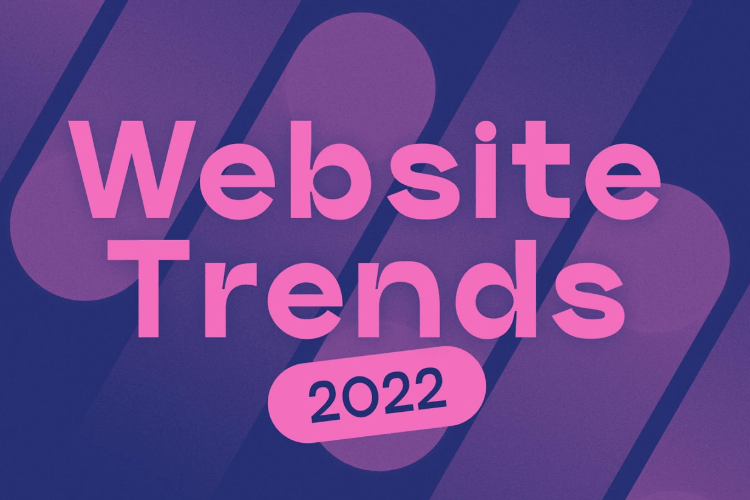 3D Visuals
In a world of the metaverse and virtual reality continually becoming more accessible, 3D visuals are becoming more and more a part of web design. Not necessarily where you're completely immersed within the site using a headset, but another step forward in sites becoming more engaging.
With anything visual there's a constant strive to improve UX and we saw them begin to appear in 2021. This year they're already more prominent and they're mostly coming through the use of animations and cartoon characters.
Parallax
A few years ago, parallax websites were all the rage, and while it didn't last they're back once again and expected to really take off, particularly with one page websites also a major trend set to be prominent in the next few years.
It's a style ideal for both mobile and desktop, with scrolling at the heart of it. Failure last time out was largely due to poor usability and slow load times. However, that's been improved since then and design agencies have learned from past mistakes.
Sites using parallax are certainly among the more aesthetically pleasing and it'll be no surprise to see many major brands turn to them by the end of the year.
Real Objects As Major Elements
While 3D cartoon images have proven hugely popular with some websites, real objects integrated into sites as prominent parts of the site are also growing at great speed.
It's the combination of authenticity and bold design that is going beyond simply having a high res photo of a product on your page, but rather one that is animated or has added special effects to it. This is particularly effective with eCommerce sites, allowing you to create product pages that really go the extra mile in engaging with customers and placing them at the forefront of the industry.
Brutalism
Just like architecture, websites go through different artistic trends too, with brutalism making a surprise comeback. Often a movement that divides, it's all the rage this year and we're already seeing sites, particularly within the digital marketing space, adopting this style.
It's almost an anti-trend, with bold colors, blocks and heavy fonts. It's certainly one that will stand out from a crowd, it's just if you're willing to take the risk with your site.
Of course, with this style it is only suited to certain industries, so do be careful with that. Naturally you wouldn't develop a brutalist website if you're designing a charity's website or even a local family restaurants. However, with more edgier brands who want a modern take, it's the perfect solution.