The core concepts of fashion evolution and design adaptability gets covered in the introductory course content of fashion designing college, emphasizing context awareness and significance in fashion design. Any reputed design college in India introduces students to the body of knowledge that supports achievement within a higher education learning environment, including theoretical and practical design aspects, focusing on research and critical thinking.
The significant global impacts on fashion, such as ecological, environmental, ethical, technological, and aesthetic concerns, should be monitored and analyzed by students. Students research historical and modern artists and designers and then create presentations that show how their creations influence and impact today's culture, way of life, and fashion. They should evaluate directional effects in clothing production, fashion forecasting, and test methods.
What happens in fashion design courses?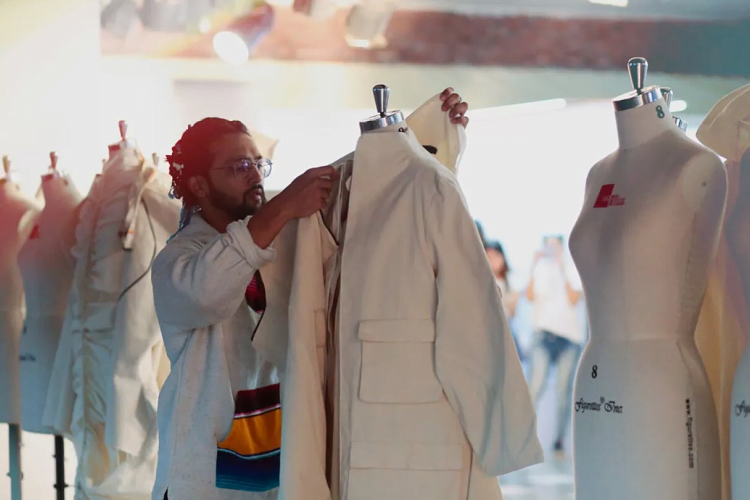 Learn about the design process through personal projects that foster originality. Students pursuing fashion degree programs, such as a bachelor's degree in fashion design college, can benefit from the most invaluable career advantages. The Bachelor in Fashion Design program provides the most crucial skills and in-depth knowledge.
Concept generation demonstrates originality in building design concepts, creating a unique visual language, and achieving the actual outcomes of the design courses. Students should take ownership of their education through personal expression, inquiry, and the use of perception and development to develop their creative potential and learning preferences.
Aspirants pursuing a bachelor's degree in fashion design benefit from the best textual and practical teaching techniques, which can deepen their learning and ultimately help them find high-level employment that is right for them and pays well. Several fashion design colleges offer a master's or bachelors in fashion design. The entire fashion industry gets covered in these classes, from the inspiration's origin through the creation of an original prototype.
It places a strong emphasis on developing human responsibility and identity. Each college's curriculum strongly focuses on the requirement of planning for interactions between people, the built environment, and the natural world. The goal of colleges is to support each student in realizing their full potential and developing their skills in their chosen area.
Students can create a solid foundation through several courses in design with the help of industry professionals' experience, knowledge, and seminars.
The fashion design courses generally cover
Innovative style
Drafting patterns
Fashion rendering
Arts and fashion
Fitting
Most institutes incorporate the following in their modules
The evolution of fashion design
Trends
Teenage fashion industry
Equipment
Raw materials and textiles
Tools and Resources
Designing clothing and creating products
Manual pattern creation
Illustrations
Surface adornment
Job opportunities to discover are
Fashion illustrator
Quality assurance expert
Fashion merchandiser
Fashion designer
Blogger and trend expert in fashion
Clothing designer
Fashion business owner
Designer of Original Patterns
Fashion business owner
Costume Artist