In the world of photography, capturing the perfect shot is an art. Sometimes, unwanted objects can ruin an otherwise flawless picture. These imperfections can be a photographer's worst nightmare, whether a photobomber, a distracting background element, or an unsightly blemish.
However, with the advancement of technology, AI-powered photo editing tools have become a game-changer, offering efficient solutions to remove unwanted objects from your photographs. We will explore the incredible capabilities of  AI Object Remover and how it can revolutionize your photo editing experience.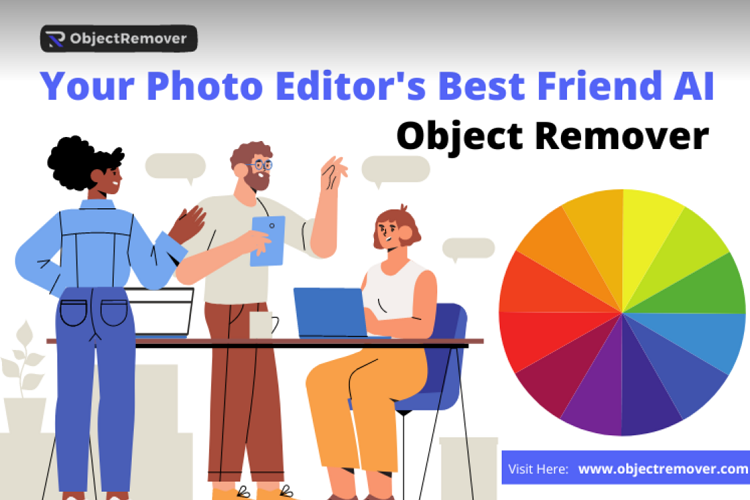 Overview of Object Remover
Your helper for photo editing AI Object Remover is a magic eraser tool powered by artificial intelligence to erase objects from photos. It removes unwanted elements from your pictures with precision and ease. It uses advanced AI algorithms to analyze your images and seamlessly remove distracting or unwanted objects, leaving you with stunningly perfect results. Whether you're a professional photographer, an aspiring artist, or just someone who enjoys capturing memories, this AI Object Remover is the ultimate solution for easily enhancing your photos.
Key Features of Your Photo Editor's Best Friend AI Object Remover
Accurate Results: By incorporating AI technology, users can erase unwanted objects from selected pictures and accurately remove objects selected for removal.
Selective Removal: With the ability to pinpoint specific elements, you can choose which objects to delete while keeping the essential components of the photo intact.
Effortless User Interface: The operations area is visible from the home page, ensuring that even beginners can easily use the tool and get professional-grade results.
Realistic Retouching: AI Object Remover doesn't damage the photo after removing the objects. Erase without a trace for natural-looking results.
How to use the photo editor's great helper AI Object Remover
Users can finish their work with Object Remover in just five steps. Let's take a look!
Import an Image: Go to the official website of Object Remover. First, click "Upload an Image" to upload the image you want to edit to Object Remover.
Select Objects to be Erased: After the image has been uploaded successfully, the user uses a brush to paint the objects they want to erase. The brush size and erase intensity can be adjusted by dragging the slider on the right side of the interface.
Object Detection: The artificial intelligence algorithm will automatically identify the area to be painted, recognize the subject and background, and automatically erase unwanted objects. Predict and repair the background while erasing the objects.
Preview and Fine-tuning: You can preview the resulting image directly after completing processing and work on the details again.
Save and Export: When satisfied with your edits, click "Download" to save the final image.
Creative Applications of Your Photo Editor's Best Friend AI Object Remover
Portrait Perfection: Retouch portraits by removing skin blemishes, stray hairs, or background distractions for flawless images.
Travel Photography: Remove tourists or unnecessary elements from your travel shots, ensuring your subject takes center stage.
Real Estate Enhancement: Enhance real estate photos by removing clutter, power lines, or other distractions, creating an appealing visual representation.
Product Photography: Improve product images by removing logos, text, watermarks, or unwanted reflections to make products shine.
Group Photos: Eliminate "scene stealers" or unwanted bystanders from group photos to ensure everyone looks their best.
Restoring Old Photographs: Revitalize old photographs by removing scratches, stains, or other signs of wear and tear, preserving precious memories for generations to come.

Why AI Object Remover is Essential as your Image Editor
With numerous photo editing tools available in the market, you might wonder what sets Object Remover apart from the rest. Here are some compelling reasons why this tool is a must-have for every photo enthusiast:
Time-Saving: Traditional manual object removal is a tedious process requiring significant time and image processing proficiency. With Object Remover, which utilizes AI technology, the process is simplified, efficient, and beginner-friendly. Users can spend more time focusing on creativity!
Enhanced Visual Appeal: Removing unwanted objects can change the image's composition and emphasize the theme. Give your photos a new visual feel and make them more attractive.
Professional-Quality Results: Combined with advanced AI technology, the effects are more precise. No need for rich editing skills or expensive software to achieve professional-grade photo retouching effects.
Versatility: Whether editing portraits, landscapes or any other type of photo, object remover seamlessly adapts to all kinds of photos as long as there are objects you want to erase.
Saves Precious Memories: Don't let a photobomb or an unwanted element ruin a cherished memory. Preserve your precious moments flawlessly.
The Future of AI in Photo Editing
As AI technology continues to advance, the future of photo editing holds tremendous promise. Innovations in AI algorithms and machine learning will lead to even more sophisticated editing capabilities, making it easier to create stunning photographs with minimal effort.
Conclusion
With photo processing and AI technology, removing unwanted elements is gradually becoming a basic operation in photo editing. Erasing objects can make our photos better and change the composition and visual experience of the pictures. Let our photos better meet their purpose and present a better visual effect.
Erasing objects becomes easier and optimizes the workflow while getting inspired. This powerful tool brings endless creative possibilities, from portrait touch-ups to landscape enhancements. Embrace the future of photo editing and take your photography to new heights with AI Object Remover, the photo editor's best friend.