There is something addictive about solving riddles! Unraveling mysteries give us a unique sense of accomplishment that tingles our heart and mind in a strange yet pleasing manner.
Many people love to watch crime mysteries, murder mysteries, and a lot of suspicious cases that give a unique satisfaction when solved. With a similar inspiration, a lot of individuals love to play games that involve putting together baffling clues, detangling riddles, and solving a mystery.
The adrenaline-rush that players get while unraveling these mysteries is what makes these games so addictive. The users are completely immersed in the perplexing graphics of the game that they tend to forget about all the other mundane life activities.
Such mystery games allow people to take a break from the chaotic as well as overwhelming life and enjoy the minute satisfaction of achieving something on their own.
One such game that induces dopamine surge in the player's body is online escape games for mobile phones. They require the user to find out clues, answer riddles and put their brains together in order to escape the time slips away.
What is an escape game?
As we all know, escape rooms whirl around the ideology of locking up a group of people in a dubious situation that triggers them into solving and unwinding the hidden mysteries within a given time period.
Android escape games function in the same way. The only difference is that we can download countless escape room games available on the Google play store for free. We get to enjoy the enthralling aura of these games through our mobile phones while sitting in our comfy pajamas and munching on our favorite snack!
Online Escape games have different stages and after successfully unlocking every level, the difficulty also increases. Users are required to find the mysteries and escape within a given time limit or else they lose.
Best Escape Games For Android
Sounds exciting, right? Well, then let's take a look at the top 10 escape room games to play in a virtual birthday party or for Android so that you can start with your fun right away!
Escape Room – Beyond Life

This escape room will bring your fantasies alive.
It's Mystic aura and realistic puzzles will leave you captivated for a very long time. This Android game offers two completely different plots that require serious brainstorming and puzzle-solving abilities.
If you're looking for an adventurous game that will take your gaming experience to the next level, this is just the right option for you! Let's take a look at its features:
50 levels of 2 different categories
User friendly
Extreme challenges
Focuses on improving your brain power


---
Diggy's Adventure: Logic puzzles & Mage Escape RPG

Your target is to explore the world of mysterious mines and acquire loads of gold coins. In order to escape from this game, you are required to think logically and come up with just the appropriate solution for every problem coming your way.
Is serious conceptualizing your cup of tea? These features will compel you to download the game today!
500+ levels
300+ characters
4 different locations
Hints available


---
Escape Game: Home Town Adventure

Hometown adventure is a part of the Escape game.
This offers you an interesting and thrilling adventurous encounter. This highly addictive game completely submerges the players into its realistic riddles within minutes. Defeat this escape game by solving its baffling mysteries! Here are some of its features:
Hints available
Great visual effects
Twists and turns on every step
Various elements to add the charm


---
Escape the Ghost Town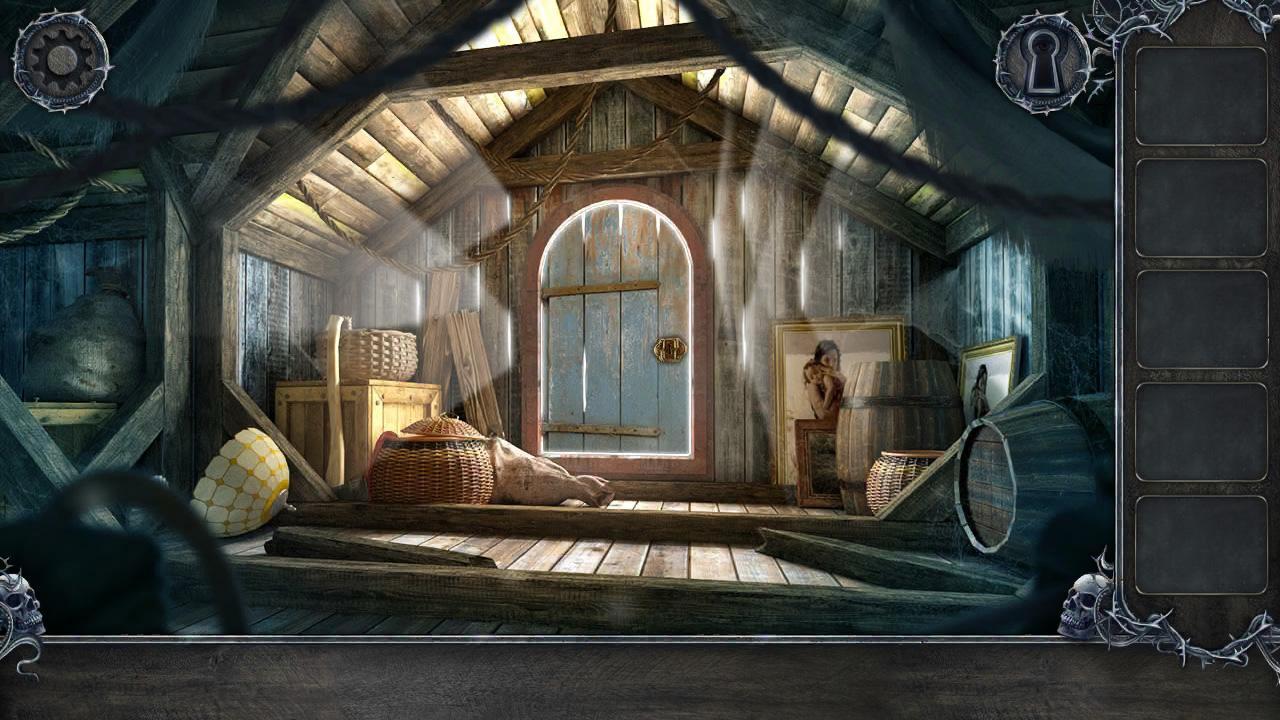 This escape room is filled with jump scares on every step!
You have to carefully analyze each and every move or else you will be trapped inside this haunted town forever. Solve the puzzles, answer the twisted riddles, and find your way out through this ghost town! The following are some of its features:
Commendable sound effects
High difficulty level
Vintage vibe
Offers 15 different locations


---
Faraway 3: Arctic Escape

This is an escape room game filled with tons of bewildering puzzles and you'll have to solve them all if you really want to escape. This game is the most awaited sequel of the Faraway Franchise.
So, get your mind running wild with this escape game!
Let's go through some of its features:
Arctic theme
3D graphics
Smoothly functions
18 huge places to solve


---
Adventure Escape: Murder Manor

If you always loved murder mysteries, then this game is made for you!
You will get to play the role of Kate Grey whose task is to investigate a murder mystery.  So, keep your eyes wide open and look for clues in your surroundings because they can be hidden anywhere. Now let's discuss some of its features:
Can be played offline
Humour plus confusing
9 different chapters
Top-notch visuals


---
Can You Escape – Tower

This is a challenging game that twists your mind on every move. This game was developed by Mobigrow. Can you Escape- tower invites all individuals with sharp minds and point mystery-solving skills. So, if you want to play an engrossing game, give this a try!
Some of its features are:
Constantly upgrading
Free to use
Over 18 rooms
Dumbfounding puzzles


---
Escape Room: Mystery Word
In this escape room game, you will find yourself locked up in a room where your brainpower is your only hope. Your challenges to carefully examine your surroundings while also thinking frantically to escape from this baffling room. You'll have to put two and two together and look for the clues that can help you out.
Challenge your detective abilities and make your time more adventurous as well as enthralling by playing this escape room game filled with perplexing riddles and clues!
Here are some of the features of this Android gaming app:
No time limit
Over 240 levels
Kid-friendly
No internet required
3 hints permitted


---
Rime – room escape game
The plot of this escape game revolves around a very perplexing storyline. You will have to escape from this room by solving numerous puzzles that will completely leave you in an extreme state of confusion. This game is free to play for android users and it also has numerous positive reviews.
Let's check out its features:
Free of cost
Works smoothly on Android
Offers clean gaming experience
Enchanting mysteries


---
100 Doors Games: Escape from School

We warn you! This game is only for the witty!
If you consider yourself someone with sharp thinking ability, then you this game is for you! Your challenge will be to unlock all the 100 doors by solving numerous puzzles and riddles. Find your way out this 100 doors game: escape from school and you shall be the master! Here are some of its features:
Doesn't take up much space
Lucky spin wheel
Difficulty level increases
One of a kind puzzles


Final Thoughts
We have carefully analyzed countless games that claim to provide the best gaming experience. After carefully examining the player reviews from various websites, We have shortlisted the above mentioned 10 Escape game rooms that are best for Android.
These gaming applications are known to provide an immersive experience, bamboozling puzzles, and a user-friendly interface to their players. They are not only suitable for all age groups and but can be extremely effective in sharpening your mystery-solving abilities.
We assure you that if you play any of these games, you will be hooked in no time. The head-scratching puzzles will captivate you with their realistic and vivid layout.
So, what are you waiting for? Download your favorite escape game! Lose yourself in the bemusing puzzles! Are you up for the challenge?