The term "cloud computing" might not mean much to you, but I can guarantee you that it is technology that you use daily. Every time you play video games, store files on Google Drive, or watch a show on Netflix–you are using cloud computing technology.
Cloud technology is one of the most important technological trends to have emerged in recent decades. So, it might be a good idea to better understand cloud technology since its future is closely tied to that of the Internet.
What is cloud computing?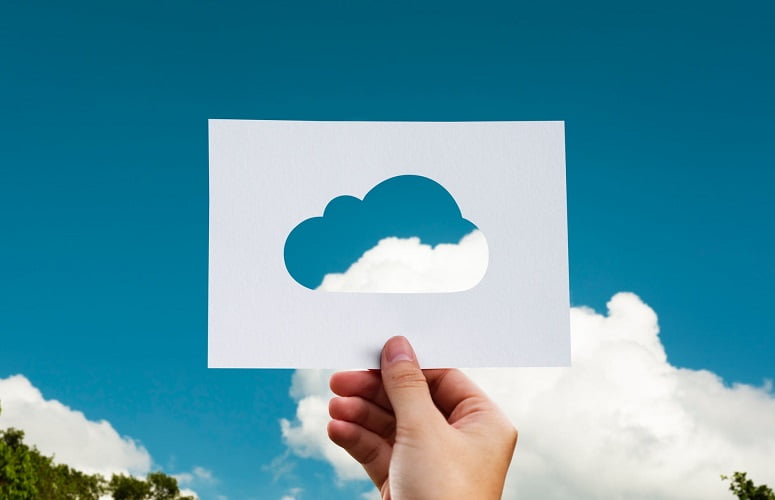 According to Amazon Web Services (AWS), cloud computing is the 'on-demand delivery of IT resources over the Internet'. This includes computing services such as storage, databases, servers, business intelligence, software and networking that can be accessed through the Internet. This saves companies from having to invest in physical data centers along with any kind of physical and cybersecurity needed to protect those servers.
Cloud computing is a service, not a product. That means that companies don't have to buy any kind of hardware or software to use it. Instead, they pay for the services they use as they go along. Since you only pay for the cloud services you need, the cloud allows companies to scale up their servers quickly if needed and downsize them when they aren't needed anymore.
Other benefits of cloud computing include
It helps team members communicate and collaborate more effectively by allowing them to share information online through cloud-based software.
By replacing your IT system with cloud computing, you can reduce the cost of purchasing expensive hardware and software, maintenance and upgradation costs related to the said hardware and software, energy consumption costs, and salaries of IT experts.
It ensures the continuity of your business by protecting your data from natural disasters, power failures, unauthorized access and more.
With cloud computing, you get the latest and the most innovative technology at your disposal at all times, which adds strategic value and gives you a competitive edge.
Manually updating your in-house software and hardware can cost money as well as the time of your IT department. However, with cloud computing, software updates and integration take less time and are automatic since they are the responsibility of the service provider.
Types of cloud computing services
Software as a Service
This is a model of the complete software, platform (OS and database management) and infrastructure (storage, data centers and network) that are managed and run by software providers over the Internet. SaaS apps are also called web applications or hosted software. Some common examples of SaaS software are user-end applications like Gmail, Dropbox, Salesforce, Hubspot and Shopify.
Platform as a Service
This is a model of providing infrastructure (storage, data centers and network) and platforms (OS and database management) over the Internet by service providers. PaaS helps companies by providing a 'platform' to build, run or manage apps without having to invest on in-house infrastructure. Some popular PaaS examples are AWS Elastic Beanstalk, Windows Azure, Google App Engine, SAP Cloud Platform and OpenShift.
Infrastructure as a Service
This is a model of providing important infrastructure services such as networking, storage and servers as an on-demand service. Some well-known examples of IaaS include Amazon Web Services, Microsoft Azure, Google Compute Engine, IBM Cloud and Oracle Cloud Infrastructure.
Interesting cloud computing facts
Now that you fully understand the basics, Let's look at some interesting cloud computing facts.
Storing data on the cloud doesn't mean that we are storing your files literally in the sky. It simply means that data is being stored on remote servers worldwide that can be accessed through the Internet.
Cloud data storage comes with safety measures like data redundancy, backups and easy data transfer, making sure that you never lose information again.
The probability of losing your data stored in the cloud is 1 to 100 billion if you're using Amazon Web Services (AWS).
The cloud computing market size is expected to reach a valuation of $791.46 billion by 2028, according to Fortune Business Insights.
The cloud will host over 100 Zettabytes (or trillion gigabytes) of data by the year 2025.
The most used cloud storage services in the world are Google Drive used by 94.44% of users, Dropbox by 62%, OneDrive by 39% and iCloud by 38%.
According to Forbes Magazine and Gartner, Covid-19 has accelerated the adoption of cloud services by companies. They have forecasted worldwide spending of $600 billion on public cloud services by 2023.
As of 2022, more than 90% of businesses have adopted a hybrid cloud infrastructure—a mix of public and private cloud services—for their business needs.
Cloud services are more cost-effective than any other option available in the market. The US federal government experienced this first hand when they saved $5.5 Billion (per year) by switching to cloud services.
For small to medium businesses, cloud services can be up to 40 times more cost-effective as opposed to setting up your own IT systems and departments.
The top 3 sectors that are planning to spend the most on cloud computing services are Manufacturing at $19.7 billion, Professional Services at $18.1 billion, and Banking at $16.7 billion.
An average employee uses up to 36 cloud services on a daily basis. From file and content sharing to data security, cloud apps or web-apps are the lifeblood of modern working, without which companies can't function at the speed they do.
The largest data center to be created in the world is called The Citadel which is located in Tahoe Reno, Nevada. It comprises 1.4 million sq ft and has 130 megawatts of power capacity. At full build, the data center will stand at 8.2 million sq ft with a power capacity of 650 megawatts.
In 2020, 46% of European companies stored their data in the cloud.
After using cloud storage, 94% of businesses reported significant improvements in online security which is a testament of how reliable cloud services are when it comes to safety and security.
According to the 2020 IDG Cloud Computing Survey, the top reasons companies choose cloud services are: improvement in speed (71%), greater flexibility (63%), and better customer support (57%).
With cloud services, you can work from anywhere, anytime. This has made working remotely very easy for employees. With 60% of Americans preferring remote work over the office, cloud can help ensure companies retain their talented employees from quitting by providing greater flexibility.
According to Foundry's 2022 Cloud Computing Survey, 60% of IT decision-makers in the US responded that Cloud has helped their organization achieve sustainable growth.
According to the same survey, the top growth areas for the cloud are: Software as a Service (52%) then Platform as a Service (38%), Security as a Service (37%), Infrastructure as a Service (36%) and lastly, cloud-based analytics (33%).
Some of the top business objectives that are accelerating the investment in cloud computing are: facilitating disaster recovery and ensuing business continuity (40%); replacement of legacy technology such as on-premise (39%); reduction of ownership cost (34%); improving employee productivity (33%); and ensuring greater flexibility when it comes to reacting towards changing market conditions (32%).
Small to medium size businesses can cut down 90% of their CO2 emissions and energy requirements by opting for cloud computing.
64% of companies, in general, experience a reduction in waste and energy consumption after making a switch to cloud computing.
Revenue generated by the public cloud sectors is expected to reach $331 billion by 2022, in comparison to the $178.8 that was generated in 2018.
After moving their data to the cloud, 94% of companies reported significant improvements in their online security.
The market size for Infrastructure as a service (IaaS) is valued at $90.9 billion as of 2021, according to Gartner. It is expected to reach $201 billion by 2027, whereas the market for software as a service (SaaS) will reach $623 billion by 2023.
Amazon owns the largest market share of IaaS Public Cloud Services with 38.9% followed by Microsoft (21.1%), Alibaba (9.5%), Google (7.1%) and Huawei (4.6%) and others (18.8%).
The IaaS Public Cloud Services market experienced a growth of 41.4% in 2021 according to Gartner.
The largest SaaS company in the US is Salesforce with a market cap of more than $200 billion.
According to Gartner, emerging cloud computing technologies such as hyperscale edge computing and secure access service edge (SASE) are creating new revenue streams and product categories for cloud service providers.
North America owns 61% of the global cloud market share, region wise. This is followed by western Europe with 21% of the market share, and the rest of the world at 18%.
The cloud gaming market was worth $470 million in 2020. With an annual growth of 48.2 %, total revenue is expected to reach $7.24 billion by 2027.
According to Statista, 60% of corporate data is stored in the cloud as of 2022 as it improves security, reliability and business agility.
Cloud Data centers are responsible for 3% of the global energy consumption.
According to Gartner, cloud computing is the top innovation investment for 48% of tech companies in 2021.
Microsoft Teams is used by 270 million people globally as of 2022.
Conclusion
The cloud is changing the way we work, interact and function as a society. Whether it's the technological advancement that is making work more productive and efficient or the societal impact of giving employees freedom to work remotely, there is no doubt that cloud computing has a significant impact on our lives.
We hope you found these cloud computing facts to be informative and that they've given you a clearer understanding of what cloud computing is and its current market situation. Thank you for reading!