Home remodeling is an amazing method to add value to your home and make it feel new again. Homeowners often get excited about remodeling projects and jump into them without thinking them through, leading to some big blunders. Home remodeling is an exciting process, but it requires mindful thinking to ensure a successful outcome.
Are you considering remodeling your home? If so, you're in for a fun but demanding project! There are many things to weigh on before starting your remodel. This blog post will give you some tips on making the process go as smoothly as possible. We'll also share some do's and don'ts to help you avoid common mistakes. So, sit back, relax, and get ready to learn everything you need to know about home remodeling!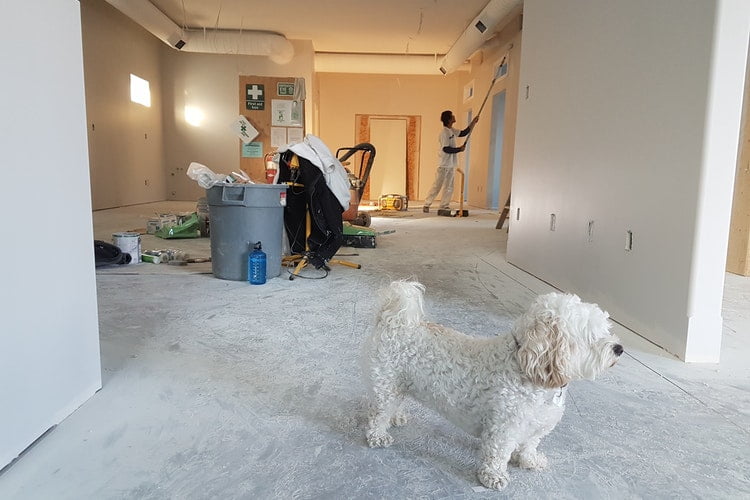 Rent a storage unit
It is crucial to avoid having a cluttered home when starting a remodeling project. It can be challenging to do so if you have a lot of belongings. One way to prevent this is by renting a storage unit. It will give you a place to put all of your belongings while the project is underway. You may find that some of your belongings can be stored in the unit permanently, which will declutter your home even further. Many storage units come with climate control and other modern amenities, so you can be confident that your belongings will be secure while you're renovating. You can also opt for automated self storage, which is becoming increasingly popular. This option gives you access to your belongings 24/7, so you can always get what you need when you need it.
Prioritize necessary projects
Some renovation projects are more critical than others. Depending on your specific needs, some tasks may be more important than others. For example, if your ceiling is dripping, you should prefer it over other tasks like restyling your kitchen. An easy way to access the importance of each project is to create a list of priorities. Once you have listed your preferences, you can focus on the most critical tasks and ensure that you get them accomplished on time.
Do your research before starting the project
Before starting your renovation project, one of the most crucial things you can do is conduct research. It will help you understand the different aspects of the project and plan accordingly. You should take the necessary steps to estimate the cost of the project, the various steps involved, and any potential challenges you may face. All of this will assist you in being better prepared for the project and avoiding any surprises. Once you have researched, create a detailed plan before starting the project so that you don't run into any unexpected problems. You can find many helpful resources online or from your local library to assist you with your research.
Create a budget
When it comes to remodeling your house, one of the essential things you can do is make a budget. It will help you avoid overspending on the project and ensure that you have money left over for other necessary expenses. You can create a budget by evaluating your current financial situation and knowing how much you can realistically afford to spend. Once you have a budget, make sure to track your spending throughout the project to stay on track. Many helpful budgeting apps and software programs are available that can make this process easier.
Keep your lifestyle in mind
When planning your remodeling project, it's essential to keep your lifestyle in mind. It will help you make the best decisions for yourself and your family. If you have young kids, avoid jobs that produce a lot of dust or noise. You'll also want to ensure that the project is safe for your family. If you have any special needs, you'll want to make sure that the project is accessible and comfortable for you. Overall, you'll want to ensure that the project meets your specific needs and lifestyle.
Don't start a remodeling project without a plan
Starting a project without proper planning is one of the homeowners' most common mistakes. They get excited about the idea of remodeling and jump into it without thinking things through. It can often lead to problems like going over budget, not being able to finish the project, or even damaging your home. It's essential to take the time to plan out your remodeling project before you start. It will help guarantee that everything goes smoothly and you don't run into any unforeseen situations.
Don't try to do everything yourself
Home remodeling projects can be challenging, and it's often tempting to try to do everything yourself. While there are some things you may be able to do on your own, it's usually best to leave the more difficult tasks to the professionals. Some of the tasks you should consider hiring a professional for include electrical work, plumbing, and anything involving structural changes to your home. Trying to do these things yourself can often lead to big problems, so it's best to leave them to the experts.
Don't underestimate the expense
Home remodeling projects can be expensive, and many homeowners underestimate the cost. They often think they can do the task themselves or get it done for less than it costs. It is crucial to get a realistic estimate of the cost of your project before you start. This way, you can ensure that you have the necessary funds to complete the project without going over budget. A simple way is to get quotes from several different contractors before starting the project. To avoid spending extra money, you should plan the project carefully and get accurate quotes before making final decisions.
Don't forget to declutter
One of the most typical blunders homeowners make is failing to declutter before beginning their remodeling project. They often think they can just put all their belongings in one place and deal with them later. However, this can frequently lead to significant issues. You will have to deal with moving extra stuff during remodeling, but you'll also have to discard or find a place to store it afterward. It's much easier to declutter before you start the remodeling project.
Conclusion
Remodeling and re-decorating your house are great ways to give it a new look and feel. It enhances your curb appeal and can also increase the value of your home. Whether you're just starting to think about remodeling your home or are well into the process, keep these, do's and don'ts in mind. They can help make the experience a lot less stressful and more rewarding. Have you gone through a home remodel? What else would you suggest for our list?