Most of the athletes wear good quality boots for their competitions as well as during their practice sessions. The equestrians or the people who ride horses also take care of their attire so that they do not get hurt or face any severe injury while riding a horse. The way you take care of yourself, you should also take care of your horse. The lower leg of a horse is vulnerable to injury caused by self-inflicted trauma. One should make sure that they use good quality boots for their horse so that they do not get hurt during the activity and stay active and healthy.
There are plenty of boots available in the market today for your horse. Among all the other types of boots that are available, the open front jumping boots are the most chosen one. These are extremely popular in the market for their excellent features and benefits.
What are Open Front Jumping Boot?
As stated above, these boots are used by plenty of equestrians for their horse. These boots provide extra protection to the back of the cannon bone of the horse, ligaments and tendons and also to its fetlock. This keeps the legs of the horse protected and safe from injury.
Earlier these amazing boots were made using good quality leather in different manufacturing companies. Today materials like PVC or neoprene are used to make these boots for the horse.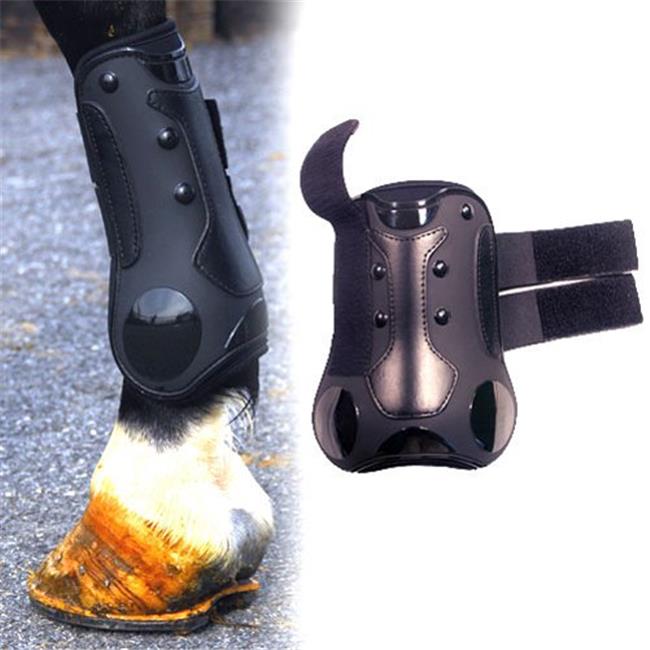 The boots are designed and created to protect the back of the horse feet. The front portion is left open as it is believed that if the horse gets a sting of knocks them they jump over the rails, they will become cautious and will jump without knocking down.
Tips to choose the right boots for your horse
It is extremely important as a horse owner that you choose boots without making any mistakes. Following are some of the points that you must consider while you are looking for horse boots.
Material Of The Boot
When you have already decided on the type of boot that you want to get for your horse, you need to check the material of the boot. Different manufacturers use different types of materials and techniques to produce their goods. You need to make sure that the boot you have chosen is made using materials that is comfortable and does not cause any irritation to the horse. The material should be light and should be breathable. It should keep the leg of the horse cool and should not exert extra weight or pressure on its legs.
Two common materials that are used to make open front jumping boots today are PVC and Neoprene. These material are easy to clean, lightweight, affordable and offers an amazing fit. Unlike traditional leather boots, these do not soak in mud, water or debris and are easy to use.
The Boots Should Have Perfect Fit
Some manufacturers in the market today offer you boots available in different fits for your horse. You need to make sure that the boot your choose fits properly and should perform its duty well. Like in the case of an open front jumping boot, it should fit at the back of the front legs of the horse and must provide support at the back to absorb the shock caused when the horse jumps.
Easy To Clean
Cleanliness is a factor that one should not ignore. People must choose boots that are easy to clean, unlike leather. As mentioned earlier, materials such as neoprene that is used to make open front jumping boots are the best choice as these do not soak in dirt, dust or debris when your horse is in an area that is muddy or wet.
These were some tips that one should follow while choosing a good quality open front jumping boot for their horse.