Windows by Microsoft is one of the most used and popular computer operating systems around the world. It is also one of the most versatile and easy to use OS with a great compatibility rate. Though it is used around the world it is not perfect and free from errors. The team of developers at the company is working hard to find and fix bugs by releasing patches and updates.
If you are facing issues with the operating system or with some apps like freezing, crashing, lagging, etc. then there is a high possibility that the drivers installed in your computer are out-dated or haven't been installed properly.
Windows 10 comes with a lot of pre installed drivers in its database which installs automatically on the system if it detects any compatible hardware. Most of the times, these drivers detect the compatible hardware but sometimes not and then these are times when the user needs to step up and install them manually.
In this article, I am going to share with you steps on how you can update drivers in Windows 10. Have a look:
Updating Windows Drivers
Update Windows OS
As mentioned before, Windows OS comes with its own database of drivers. A lot of drivers are also added with updates and patch releases. So it would be a great idea to first check for updates on OS as it might have the new drivers that you need. To check and install updates follow these steps: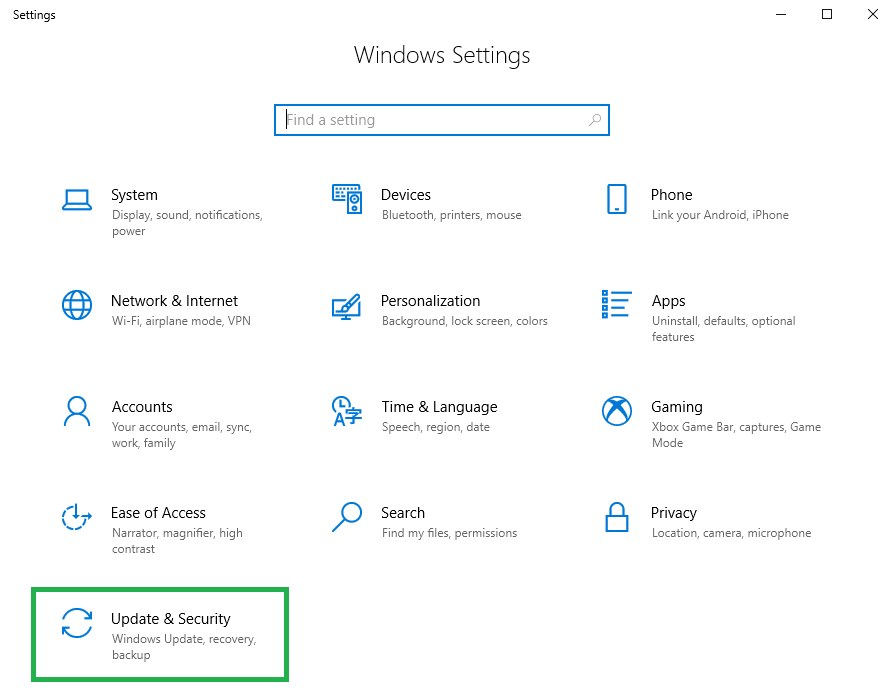 Click on the Start button
Type Settings and Windows will search for the Settings app on the system
Click on it and a new window will appear
In the settings window, click on Update and Security
Click on Windows Update and then click on Check for Updates.
If there are updates pending then Windows will automatically download them after that you will have to restart your computer for installation to complete.
If there are new compatible drivers embedded with the update then they will install immediately and automatically. You won't have to take any further steps.
Update Manually
If the above step does not work for you then you can try this one out. In this section we will be using Device Manager to manually check and update each and every needed driver.
Click on Start button
Type Device Manager and the Windows will search it for you.
Click on it and a new Device Manager will open.
You will see a list of all the devices on or attached to your PC.
Double click on any hardware device to reveal all the necessary drivers for that particular hardware.
Right click on the driver name and select Update Driver from the popped list.
A new window will appear that will give you two options to update your drivers.
If you are connected to the internet, click on "Search automatically for updated driver software".
The search will start for new updates and if there are any compatible ones which are pending then they will download and install automatically on the computer.
After you have installed all the required drivers you should restart your computer for installation to complete and your RAM to clear out.
So these are the two trusted ways in which you can install and update your drivers and get rid of performance problems. If you don't want to go for these manual methods and want something to help you out like an assistant then I would recommend you to go for a third party driver updater software.
Driver Updater Software
There are many free and best driver updater software designed especially for helping users to get all the new drivers. They have a huge database of  drivers for almost all the devices in the market and continuously update their database with new ones.
I would suggest you go for AVG Driver Updater. It is one of the best and most used driver utility tools in the industry. It is trusted by users across the globe and has been in the market for quite a long time. It holds a huge database of drivers which is dependable for users who are not sure of manually updating drivers. With one click you can scan for all the installed devices, installed and missing drivers and the pending updates on them. You can then choose which ones to update and it's intuitive user interface makes operating the app quite simple.
So these are some of the ways to update Windows drivers that I wanted to share with you. You can first try to install them manually and if you still face issues you can go for driver updater.
Hope it helps.