Online advertising is an economical and valuable way to grab your target audience. Learn more about the advantages of online advertising and how it can help your business.
Did you know in 2021, digital advertising spending worldwide was 522.5 billion US dollars and is expected to reach 836 billion dollars by 2026?
Some call it online advertising, some call it digital marketing. It is crucial to boost your business. Marketing is all about connecting with the right audience at the right time.
Online advertising consists of search engines, email marketing, websites, and social media. This allows businesses to connect with potential customers, reach a wider audience and target potential customers who are interested in purchasing products and services. It is highly cost-effective.
Advantages of Online Advertising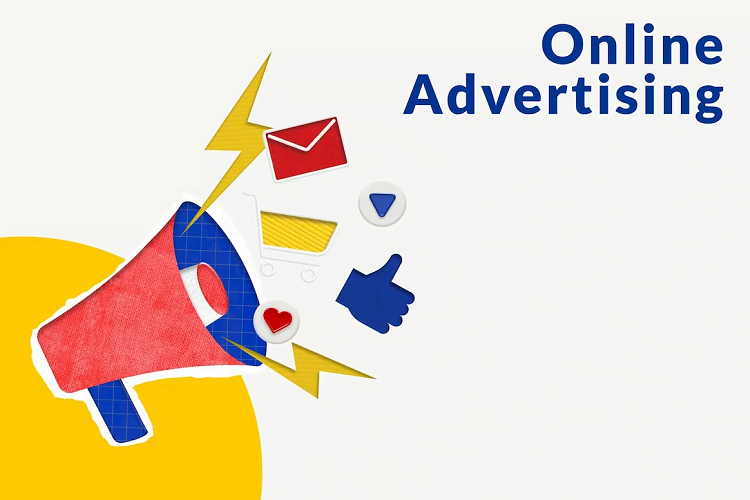 Online advertising helps businesses measure their success and make any necessary changes in marketing strategies as needed. Let's check out some key advantages of online advertising.
1. Effective Targeting
Finding out your target audience is a bit difficult in the beginning. But, once you get the hang of it digital marketing allows you to extract data to see which audience works the best for you and create your strategies accordingly.
You can target your audience through keywords for SEO, PPC, and demographic information. These data will ensure that your campaign reaches the right audience. Additionally, it allows you to analyze any changes in your statistics and give you scope to modify those campaigns.
2. Wide range of formats
Online advertising provides a vast range of ad formats to cater to every business's needs. The popular banner and text ads that we usually see on search engines and websites are just the beginning. Social networks and YouTube often display video ads, while QR codes, text links, affiliate marketing, hashtags, and social media contests are also excellent ways to improve your online marketing strategy. With all these options available, you can select the best format that will work for your business and help you reach your target audience effectively.
3. Operational Flexibility
Digital marketing is highly flexible and easier to learn. However, it gets a bit complex as you set higher goals and campaigns. However, once you get the perfect strategy that works for your business, you don't have to put much effort.
As customer needs keep changing, digital marketing has operational flexibility that allows you to adjust and spend your budget as per the requirements.
4. Low Operational Cost
In the beginning days, businesses have limited budgets. Therefore, investing in strategies that are not only cost-efficient but give the best returns is essential. As we mentioned before, digital marketing is very cost-efficient compared to traditional marketing.
With online marketing, you can rest assured that your finances will be wisely spent. Online advertisement offers a larger ROI compared to traditional marketing and ensures its constant increment. With online advertisement, you can easily focus on clients who are interested in your brand and is willing to buy your products.
5. Global Reach to Target New Audience
Digital marketing works 24*7. Thus, it helps businesses connect with all the potential customers that they may not be able to reach. It allows you to adjust your campaign as per your requirement. It is crucial to understand the local market situation in order to identify which sectors to target. Also, it will assist you in determining who your target audience is, as well as how to reach them. Internet advertising will prove to be one of its greatest advantages.
Online marketing enables you to target a vast community, not only local markets and customers, but people across the globe. Effective online marketing tactics have no limits when it comes to reaching your target audience. It is also possible to reach your intended audience anywhere in the world through influencers, bloggers, and influential figures.
6. Improve Performance with Data Science
In marketing, there are three types of databases: financial information, operational data, and client data. With online marketing, you can get all the information and data easily.
Financial information means financial data that helps businesses evaluate themselves compared to their competitors. Operational data helps improve organizational performance. And client data helps businesses comprehend their potential audience by relying on customers' buying history and browsing habits.
Data science allows marketers to reach their goals and reach out to the maximum audience. As a result, it is one of the most significant benefits.
7. Easy to Execute Advertising Campaigns
Digital marketing strategies are extremely easy to execute. You can advertise your brand on numerous websites, and multiple pages, and easily reach out to the maximum audience. However, it is a bit difficult at the beginning of the business.
Web marketing involves using the Web to reach out to people to increase awareness of your organization. In essence, it's all you do online to catch the attention of the general public and hopefully convince them to buy from you in the future. Planning and executing online advertising campaigns is pretty easy for all these purposes.
8. Measurable Performance
It is a bit difficult to measure your marketing performance in traditional marketing. But, in digital marketing, you can easily measure your performance. Professional marketing services measure their performance by key performance indicators, aka KPIs.
Digital marketers make use of KPIs to set objectives and determine which of their strategies are working effectively and which are not. Additionally, you can determine which of your web pages are well performing and which are having more bounce rates. This way, you can identify any problems that you may have with your website and fix it for the time being.
It also helps you determine at which time your audience is most active. It helps in social media marketing as you can upload your posts during that time and get the most engagement, and you can be available to resolve any queries that your customers may have. It has a positive impact on digital marketing on startups as they can easily curate their future strategies based on the data provided and keep improving themselves.
9. Higher Engagement Rate
One of the significant advantages of online advertising is the higher engagement rate that it provides. You can engage with your customers at different stages of their buying cycle, such as awareness, consideration, and readiness to buy. With online advertising, you can easily track these stages and engage with your customers with the right content. This opens up direct communication channels with your customers, which can result in more conversions.
10. Instant Transactions
With online advertising, you have the convenience of accepting immediate transactions on your website. Consumers are now comfortable paying for their purchases online, and this can take you out of the entire sales process entirely. This is a significant advantage as it makes the purchase process more efficient, and customers are more likely to complete their purchase when they do not have to leave your website.
11. Increased Conversion Rates
Digital marketing is a powerful tool that can increase your conversion rates both online and offline. By utilizing online advertising, you can attract more customers to your physical store and create a strong online presence for your business. This will allow potential customers who research and look up your business online to find you easily.
Additionally, digital marketing enables you to target specific customer groups online, resulting in more targeted traffic to your website. As a result, you can improve engagement and increase conversion rates for your products and services. This will result in higher conversion rates and increased revenue for your business.
12. Gamification
Well, gamification is the latest sensation in the digital world. You may be familiar with it as well. Some websites have spinning wheels that offer different rewards. You enter your email and the rewards are sent directly to your inbox. It is the cleverest marketing tactic nowadays.
Gamification is the application of multiple game elements. It allows marketers to improve audience engagement in a fun way. Along with that it enhances brand awareness and improves conversion rates.
It allows businesses to get the emails of a new audience as well. That way they can easily connect with them and keep sending them promotional offers, special discounts, or any information on the new releases.
End Note
In the end, online advertising is the new era of marketing. These are a few trends that modern digital marketers need to learn about and implement in their strategies that can help their brands gain the best out of it.
Also, a partnership with professional SEO services providers can take your business to the next level. As the marketer knows how to bring a new audience and SEO knows how to bring the best out of the website and provide the best reach. If you get stuck on something in your online business, you can easily hire SEO experts and leave all your worries to them.
So what are you waiting for? Implement the latest marketing trends in your strategies and watch your business bloom.