Dennis Schleicher is an LGBTQ rights advocate who has become a highly successful Christian author. He has lived a tumultuous life and struggled with finding acceptance for his sexuality both in the home and in the church. Schleicher has not allowed this to bring him down and instead has turned these experiences into motivation to help others with the same struggles he had experienced. He has built an advocacy career around this and has a deep-seated desire to help others find acceptance in their lives in every way he can.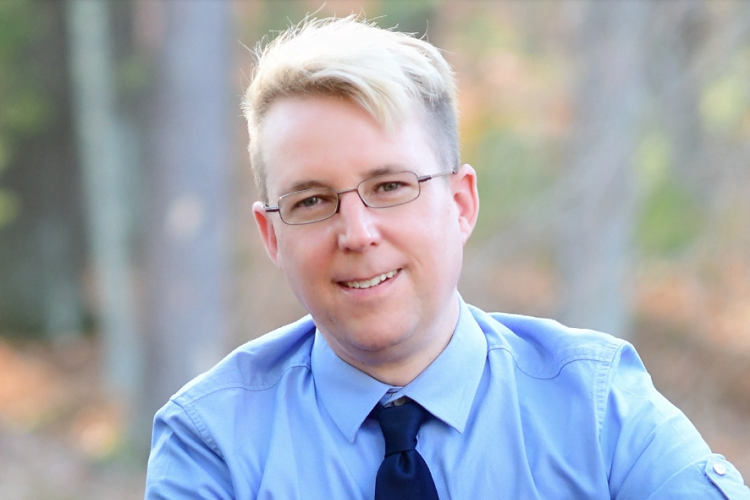 Personal Life
Dennis Schleicher was ostracized and bullied during high school for being different and because of his sexuality. His home situation did not help this, as his parents did not support him and did not accept him for who he was. These pressures culminated in Schleicher being the victim of a brutal hate crime in high school in which he was severely injured. This horrific incident was a turning point in his life and is foundational to his sincere desire to help others find acceptance. Schleicher was on several national talk shows due to this incident, including Larry King Live, Sally Jessy Raphael, and five other talk shows. He was so inspired to do good that he started to volunteer as a crisis counselor.
Because his parents did not accept him for who he was, Schleicher turned to the public for the validation he needed—leading him to feature in many advertisements as a child, including companies such as McDonald's and Dupont carpets. He was also featured in a soap opera. Unfortunately, before the internet age, these commercials are not available online.
Schleicher was also diagnosed with dyslexia, but much like the other adversity he has experienced has not let this get in the way of his successful literary career. He has also used this as further motivation to help others struggling with learning disabilities receive the support they require and find the acceptance they need.
A Christian, Schleicher has struggled with finding acceptance for his sexuality among the church and other people of faith. So much so that he actively protested against the church in his younger years. However, the turning point occurred when he had a substantial change of heart and instead became an advocate for love and acceptance among the church and people of faith.
Final Thoughts
Schleicher is the author of Is He Nuts?: Why a Gay Man Would Become a Member of the Church of Jesus Christ, which Cedar Fort, Inc publishes. In this book, he deals with the struggles of his early life and his conflict with religion. The book is an uplifting memoir despite the severe nature of the subject matter. This is helped tremendously by Schleicher's deft touch and endearing sense of optimism. He also engages with his complex parental relationships and how they used religion to justify abusing and neglecting him. Ultimately increased, the significant impact this has had on him as a person increased the difficulty this has created in his journey with religion.