For small enterprises, being discovered by local clients is vital for their growth. In today's digital era, local search engine optimization (SEO) greatly contributes to linking businesses with potential customers in their vicinity. As a small business owner, comprehending and employing efficient local SEO techniques can be transformative. In this article, we will delve into some crucial suggestions to assist your small business in gaining visibility and thriving within your community.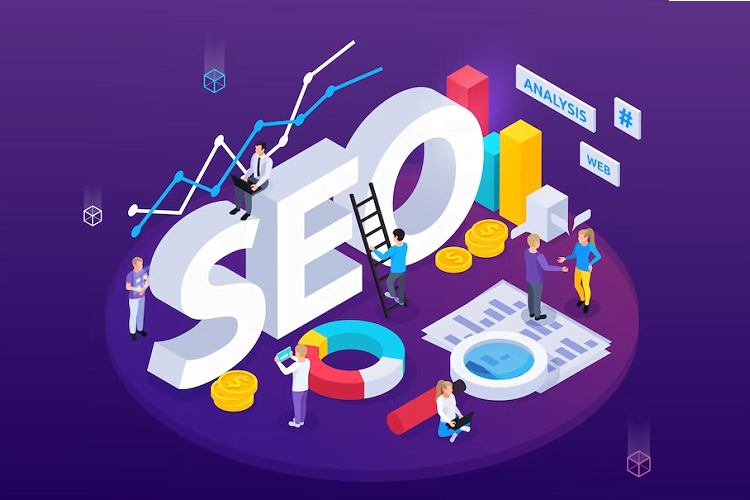 Local SEO Tips for Small Businesses
1. Optimize Your Google My Business Listing
Google My Business (GMB) serves as your digital storefront in the online sphere. It is crucial to establish and claim your GMB listing while making sure that all your company's details are precise and current. This encompasses your business name, location, contact number, website, operational hours, and categories.
Incorporating high-quality images of your establishment will help potential clients gain a clearer insight into what you provide. Additionally, encourage customers to leave reviews on your GMB listing. Positive reviews can boost your online reputation and help with local SEO Canada rankings.
2. Local Keyword Research
Conducting keyword research is crucial for SEO, particularly in the context of local SEO where incorporating location-specific keywords is vital. Make sure to identify and integrate keywords that pertain to both your business and the region you cater to. For instance, if you own a coffee shop in San Francisco, use phrases like "San Francisco coffee shop," "best espresso in San Francisco," and other geographically-focused terms throughout your website content.
3. Create High-Quality, Localized Content
Your website's content should not only be engaging but also highly localized. This means creating content that speaks to the needs, interests, and concerns of your local audience. Consider writing blog posts about local events, news, or stories related to your industry in your area. This not only engages your audience but also signals to search engines that you are a valuable resource for local information.
4. Mobile-Friendly Website
A significant portion of local searches happens on mobile devices. Ensure that your website is mobile-friendly and responsive. Google takes mobile-friendliness into account when ranking websites in search results. A mobile-friendly site not only helps with SEO but also provides a better user experience for your visitors.
5. NAP Consistency
NAP stands for Name, Address, and Phone Number. It's crucial to maintain consistency in your business's NAP information across the web. Inaccurate or inconsistent NAP data can confuse search engines and consumers alike. Ensure that your business information is identical on your website, GMB listing, social media profiles, and any other online directories or platforms where your business is mentioned.
6. Build High-Quality Backlinks
Backlinks from authoritative and relevant websites can significantly impact your local SEO rankings. Reach out to local organizations, bloggers, and other businesses to build backlinks to your site. Participate in local events or sponsor community activities, and ask for mentions and links in return. Quality matters more than quantity when it comes to backlinks, so focus on getting links from trustworthy and locally relevant sources.
7. Online Reviews and Ratings
Online reviews are a powerful tool for local SEO. Encourage your satisfied customers to leave reviews on your GMB listing and other review platforms. Positive reviews not only improve your online reputation but can also boost your visibility in local search results. Respond to reviews promptly, whether they are positive or negative, to show that you are engaged with your customers.
8. Engage with Your Local Community
Building a strong online presence goes hand in hand with active involvement in your local community. Participate in local events, support charities, and collaborate with other local businesses. Engaging with your community not only boosts your reputation but also provides opportunities for local link-building and mentions.
Conclusion
For small businesses, local SEO is a vital tool for success in the digital age. By optimizing your Google My Business listing, conducting local keyword research, creating localized content, and implementing these other essential tips, you can increase your visibility and connect with your local audience. Remember that local SEO is an ongoing effort, and staying engaged with your community is just as important as your online presence. With the right strategies, you can strengthen your position in your neighborhood and attract more local customers to your small business.