3D Printing is transforming the manufacturing paradigm, and companies are pushing their existing product design and development boundaries with it. Additive manufacturing is ahead of the conventional methods as it offers a wide range of printing materials.
There are hundreds of 3D Printing Materials available in the market, and manufacturers can also prepare a bespoke material to achieve a specific surface finish. Different types of 3d printers utilize distinctive materials to transform the design into reality seamlessly.
Top 10 most popular 3d printing materials
From plastics to metals and composites — every 3d printing filament has distinctive characteristics. On this note, let's check out the top ten most popular 3d printing materials that companies use across multiple industries.
Nylon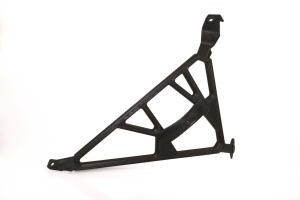 Nylon or polyamide is among the most popular filaments that manufacturers use in rapid prototyping and final product manufacturing. It is a synthetic thermoplastic linear polyamide and offers higher flexibility, low friction and durability.
Due to its corrosive resistance property, manufacturers use this material in several industrial and household accessories. For preparing objects with intricate geometries, Nylon is an ideal material, and it is mainly used in Fused Deposition Modeling (FDM) technology. As Nylon is cost-effective and highly durable, it is used in several industries.
Nylon Properties
It offers greater strength in the external environment
Nylon provides high strength to flexibility ration
The warpage is minimum
It's easier to colour and personalise Nylon
ABS (Acrylonitrile Butadiene Styrene)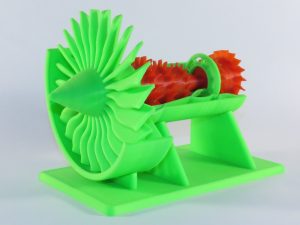 ABS is a popular thermoplastic polymer that is widely used in injection moulding applications. It is ideal for small-scale in-house 3d printing as ABS offers low production cost, and it's much easier to operate during manufacturing.
The best part about using ABS is its higher machinability, and it offers good flexibility. ABS offers excellent resistance against alkalis and diluted acids. Due to its good electrical insulating properties, manufacturers use it in various electrical appliances.
ABS Properties
ABS is available in a wide range of colours and offer excellent personalisation
ABS material provides a longer lifespan than many other filaments
It is ideal for high-quality prototype production
ABS material offers strong mechanical properties
Resin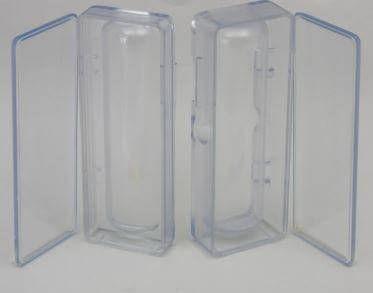 Manufacturers use resin material in several 3d printing technologies, including DLP, SLA, and MultiJet. Resin is among the most utilized materials as it is available in various varieties that offer distinctive properties. Some popular types of resins are flexible, rigid and castable resins. Due to its low shrinkage rate, several industries use this filament in different applications.
From preparing functional prototypes to decorative pieces, different resins are available to produce a variety of products. Be it load-bearing components or personalised jewellery, resins offers versatile usability.
Resin Properties
Resin offers high chemical resistance
Resin is available in a wide range of variety
It has low shrinkage
Resin is rigid and delicate
PLA (Polylactic Acid)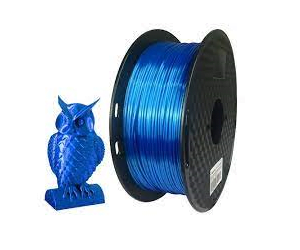 PLA is a popular online 3d printing material made up of renewable resources, including cornstarch and sugarcane. PLA is also known as green plastics as it's an eco-friendly material. It is an ideal choice for personal printing as it's easier to operate with FDM desktop printers.
This material is available in various colours, and it can print sharper corners and intricate geometries compared to many other filaments. PLA is suitable for beginners who want to create new designs without opting for expensive additive manufacturing solutions.
PLA Properties
Due to low warping, printing is more straightforward with PLA
It's available in a variety of options
PLA is easier to print on colder surfaces
This material is convenient for personalisation
Stainless steel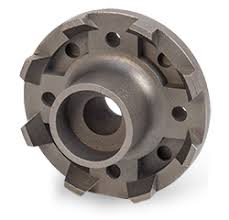 Stainless steel is a popular 3d print online material for robust metal additive manufacturing. Manufacturers use technologies like SLM and DMLS to 3d print durable stainless steel prototypes and products. Due to its higher strength and durability, stainless steel is an excellent option for printing bolts, miniatures, key chains, and more.
Stainless steel offers higher strength and hardness, and it improves the life-cycle of final products in real-world use cases. From automotive to construction and aerospace, several industries use this material to print custom accessories.
Stainless Steel Properties
This material withstands against higher strength operations
Stainless steel offers higher corrosion resistance
It comes with higher ductility properties
Stainless steel offers easier formability and fabrication
Titanium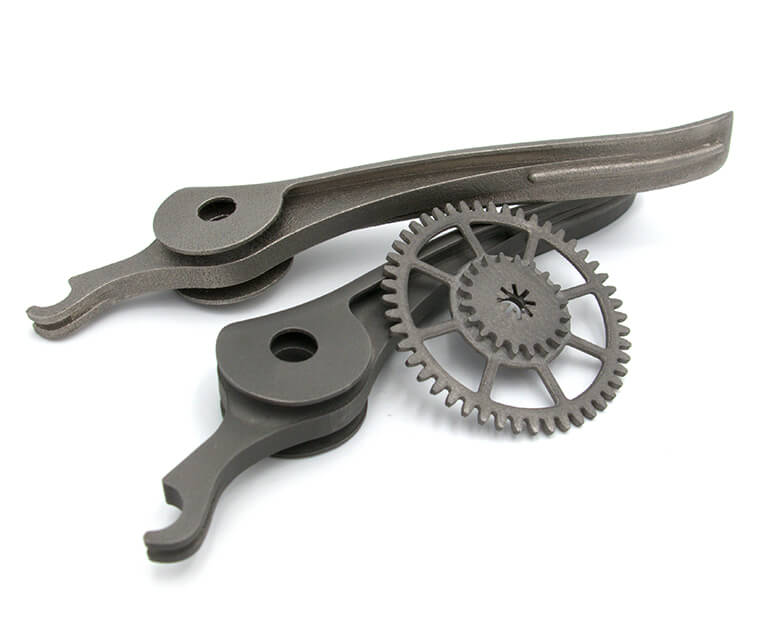 Titanium is the lightest and the most potent 3d printing material available for high-end prototype and product development. Manufacturers use Direct Metal Laser Sintering (DMLS) technology to print high-performance and lightweight objects.
Titanium is quite popular in the aerospace and medical industries. From printing custom lightweight aerospace parts to developing accurate prosthetics and implants — titanium has several transforming applications. Compared to other 3d printing material, titanium is expensive. Titanium is among the most used materials for metal 3d printing in Brisbane and across multiple cities.
Titanium Properties
It offers greater geometrical complexity.
Titanium offers higher product designing precision.
It is a corrosion-resistant material with good biocompatibility
Titanium can withstand extreme low and high temperatures
Ceramics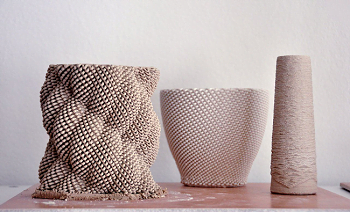 Ceramics is among the newest materials that offer more durability than plastics and some metals. This material can withstand tremendous pressure and heat, and hence manufacturers use it to create several outdoor accessories. Ceramics offer excellent resistance against breaking or warping.
However, ceramics are not that good resistant to corrosion like plastics or other metals. Manufacturers use technologies like Binder Jetting, SLA and DLP for working with this material. As it's resistant to several acids, high heat and lye, there are several applications.
Ceramics Properties
Higher resistance to chemicals and heat
Ceramics are present in a variety of colors
It offers a shiny and smooth surface finish
This material provides high dimensional stability
PETG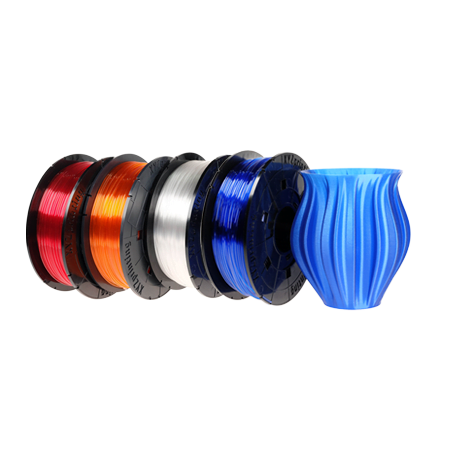 PETG is an advanced version of PET or Polyethylene terephthalate that offers excellent durability properties while 3d printing prototypes. It is a popular plastic material that is less brittle and easier using technologies like FDM technology.
Several industries use PETG material to manufacture various consumer products and electrical appliances. Some of the common uses of PETG are medical braces, electronics covers, industrial cover guards and more.
PETG Properties
It offers good durability in the external environment
PETG is easier to recycle and reuse
This material offers higher impact resistant
PETG is sterilisable, and hence it is a popular medical material
High Impact Polystyrene (HIPS)
HIPS is a widely-used plastic material that industries use as support structures while using the FDM 3d printing technology. Compared to other plastic filaments, HIPS holds a unique property that it easily dissolves in liquid hydrocarbon.
High Impact Polystyrene offers high-grade dimensional stability and impact resistance. It provides greater scope for personalisation as it's easier to mould as per the design.
HIPS Properties
HIPS is an ideal material for producing complex structures
It brings in a smooth surface finish with the lightweight composition
This material is water and impact resistant
HIPS offers higher machinability
Acrylic Styrene Acrylonitrile (ASA)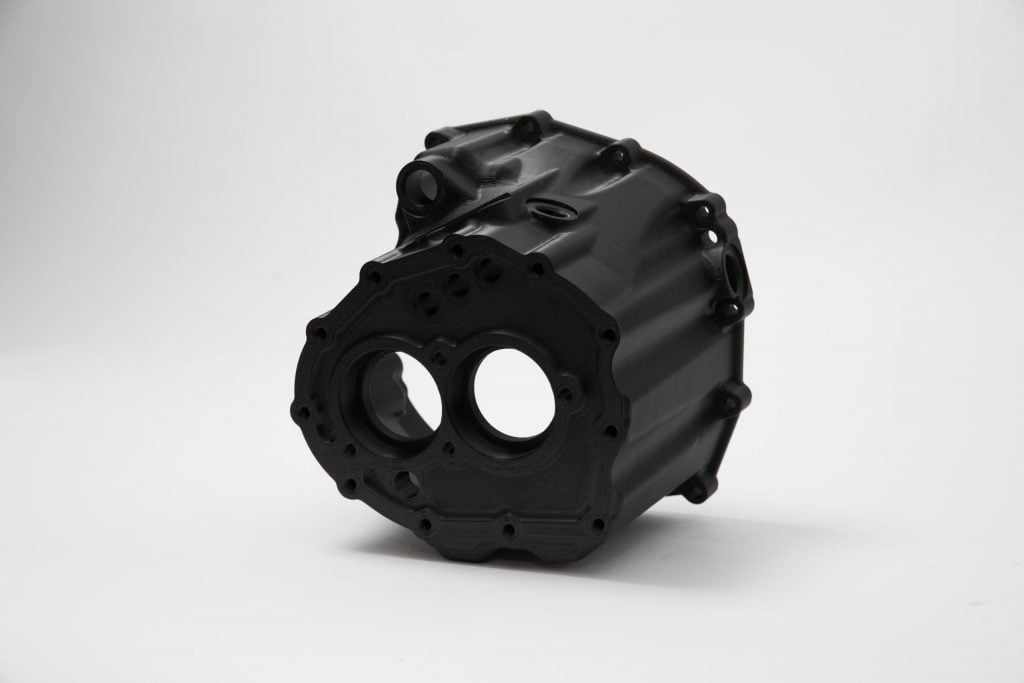 ASA is plastic 3d printing material that offers excellent UV resistance and high temperature resistance. This material is common for manufacturing robust outdoor applications as it can last longer in a harsh environment. Companies use ASA to produce high-resistance products that offer good wear & tear resistance.
ASA Properties
Excellent UV resistance
Significant impact and wear resistance
The higher glass transition temperature
Good Chemical Resistance
Final Thoughts
3d printing technology is the future of industrial manufacturing as it offers a vivid range of 3d printing materials for producing superior quality products and prototypes. In the upcoming time, we will see more robust product development and material variety as the demand for this technology is surging fast.