In today's fast paced digital world, managing finances has become easier with the launch of credit card apps. There are many benefits of using credit card apps to pay your bills, including convenience and efficiency. In addition to making bill payments more streamlined, credit card apps can settle utility bills, make monthly credit card bill payments, and handle recurring expenses.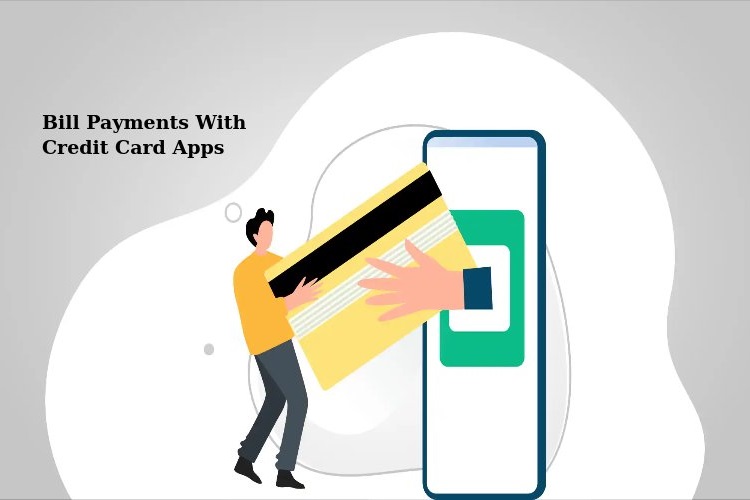 Using credit card apps for billing is advantageous, and here are some reasons why you should consider using one –
Convenience and Accessibility
Credit card apps offer a variety of benefits in terms of bill payment, but one of their primary benefits is the convenience they offer. It is easier to pay bills by using a credit card app as compared to other payment methods. It is possible to use these apps from anywhere, allowing them to make payments whenever and wherever they want, as long as there is an internet connection. Using credit card apps for paying your bills is a great alternative to visiting physical branches and standing in long queues to pay bills; it makes the process quick and convenient.
Streamlined Bill-Management
A credit card app provides a complete overview of your bills, enabling you to manage your expenses easily. By using these apps, you will be able to keep track of your upcoming bills' due dates, payment history, and outstanding balances by viewing and monitoring their dates.
It also  allows you to avoid late payment penalties and unnecessary interest charges when you stay on top of your financial commitments. Users have an advantage in terms of keeping track of their finances due to the ease of bill management that credit card apps offer.
Automation and Reminders
Bill payments can be simplified further with the use of some credit card apps, which offer automation features. Using the automated payment system, the user can ensure that their bills are paid on time without having to manually intervene. Using automated payment tools can help you prevent late fees, missed payments, and negative impacts on your credit score.
Furthermore, several credit card rent payment apps send prompt notifications and reminders regarding the upcoming rent, facilitating financial planning. By using these features, you can keep a track of everything and reduce the risk of overlooking vital payments in the future.
Enhanced Security
Credit card apps place a high priority on security by encrypting all personal and financial information of their users to keep them safe. Biometric verification and two-factor authentication are common authentication methods used by these apps, which provide a high level of security. Moreover, these applications are often capable of providing real-time transaction alerts, which users can use to detect and report any unauthorized activities in real-time.
Rewards and Cashback Offers
Credit card apps come bundled with rewards and cashback programs, encouraging bill payers to pay their bills on time. Using the app for bill payments allows users to accumulate rewards points, get cashback, or avail discounts. With the use of these perks, you can enhance your experience associated with bill payments.
Conclusion
Ultimately, credit card apps are revolutionizing how we pay our bills like rent payments. In addition to offering enhanced convenience and efficiency, credit card apps offer enhanced payment security, transaction tracking, and reward points. Utilizing these apps will make it easier for you to simplify your financial management, remain organized, and enjoy a hassle-free way to pay your bills.
Taking into account the convenience and the future of bill payment, it is essential to use an app that offers all the above benefits. With the OneCard app, it is possible to experience transformative benefits of digital technology by embracing the power of its user-friendly interface and associated perks for bill payments.