When it comes to learning, everybody begins at the same point. This is true of any student, in any subject, from geography to science, all the way through to modern technology.
However, one thing that can help beginners progress from a lack of comprehension to mastery is being helped by a friendly yet professional guide. In this case, TEFL (Teaching English as a Foreign Language) is no exception.
Below is a quick and easy guide for beginners to teaching English as a foreign language, with some useful and handy tips to help along the way. Additionally, there is some advice for new TEFL teachers, in order for them to make the smoothest and most straightforward transition possible into life in the TEFL world.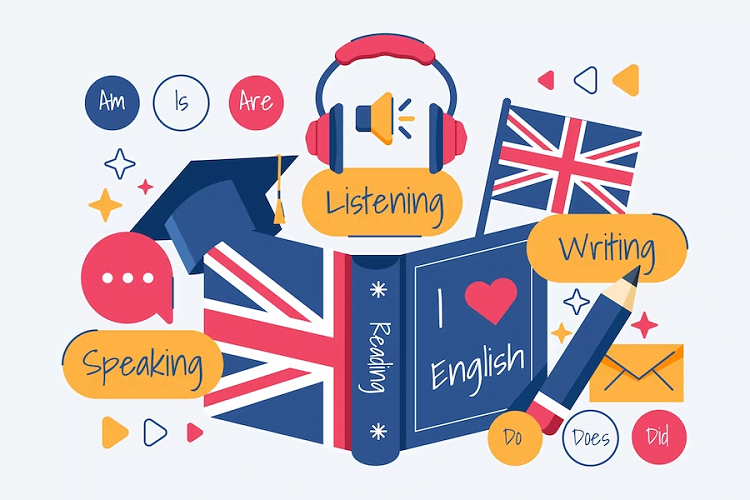 TEFL as a subject
In effect, TEFL is the teaching English as a foreign language and is typically delivered through a structured course, broken down into individual lessons. These classes can range from grammar foci, such as the past simple, all the way through to vocabulary chunks, like learning the names of baby animals.
In the past, these sessions were almost always taught in person, on-site, by a TEFL teacher, who would present their ideas to a group of students in the classroom. However, recent advancements and the onset of the digital age have led to many learners opting for an online approach, allowing teachers and students alike to connect from anywhere in the world, from Michigan to Malaysia.
Alongside this, the nature of class sizes and ages for a TEFL teacher has evolved over time as well. Previously, it was much more common to be given a group of school-age students, but nowadays there is a market for groups of adult learners, or even individual classes with students of pretty much any age, that have an interest in learning English.
The best way to get started in TEFL
The number one way for new TEFL teachers to ensure they make the best possible start in their career is to get a reputable TEFL certification. According to The TEFL Org, there are three primary benefits to getting this certificate ahead of beginning a career as a TEFL teacher.
First of all, most TEFL recruiters actively place applications from candidates with a genuine TEFL certificate at the top of their lists, meaning that these individuals will most likely be able to start teaching TEFL (teaching English as a foreign language) that much faster. This is true for individuals who wish to work online as well as in person, especially as many countries have a visa process that requires a bona fide TEFL qualification as part of their entry system.
Secondly, the courses are an ideal way to refresh key knowledge about the English language itself, from core concepts in grammar and syntax, through to more finicky facets of the language, such as articles and prepositions. With targeted practice and a team of TEFL professionals ready and willing to assist with any queries, these sessions are the ultimate top-up to existing knowledge about English, in order to help others learn it even more effectively.
Last but not least, the programs are the best method of testing out different methods of teaching TEFL (teaching English as a foreign language), whether that be practicing presentations with peers, or collaborating on group projects to ensure optimal lesson planning techniques. These classmates are in a similar position, meaning that any and all advice shared among buddies will be useful and relevant for all, on the course itself and far beyond.
Teaching TEFL to complete beginners
With the TEFL certificate under the belt, the new teacher can commence their search for a position that is just right for their skill set and capacity. For some, this will mean moving to another country, to be in an environment where they can soak up the culture of another nation in person every single day.
For others, meanwhile, the chance to teach TEFL online will be preferable, enabling the flexibility to work from almost anywhere while still earning enough to pay for life's everyday expenses as well as fun tourist experiences. In any case, it is possible that a new teacher might just opt for working with students who are also new to TEFL.
There are quite a few upsides to teaching complete novices, especially for a person who is new at TEFL themselves. For one thing, the feeling that everybody is learning could make students feel more at ease, and reduce some of the affective filter feelings that can come with learning another language in a group setting.
What's more, each lesson tends to be an adventure in and of itself, whether it be the case that the new TEFL teacher stumbles across a word or phrase that is difficult for their students to pronounce or even a grammar mistake that seems to pop up among many of the learners, that turns into an unexpected teaching moment.
Additionally, starting at the very beginning often means students have not had the time to acquire "learned mistakes". In other words, there is no fossilization of language present, because the student themself has not been around English long enough to have accidentally acquired errors that could hold them back later on.
Some common themes to teach new TEFL students
While it may seem daunting to work with new TEFL students, the opportunity to view learners as having a kind of blank canvas can actually be energizing and invigorating for many instructors. Thus, having the choice of virtually any domain is quite tantalizing and appealing, and could lead to a range of creative classes from the get-go.
One example of an interesting topic to teach early on is holiday vocabulary. Most individuals tend to get excited when they contemplate getting away from it all, and TEFL students are no exception.
These lessons can focus on packing a suitcase for a trip, through to transportation options, even as far as some common tourist questions once they are actually at their destination. Starting with such light topics can really engage and motivate learners to keep going, and work as hard as they can in order to achieve further proficiency in their English language learning.